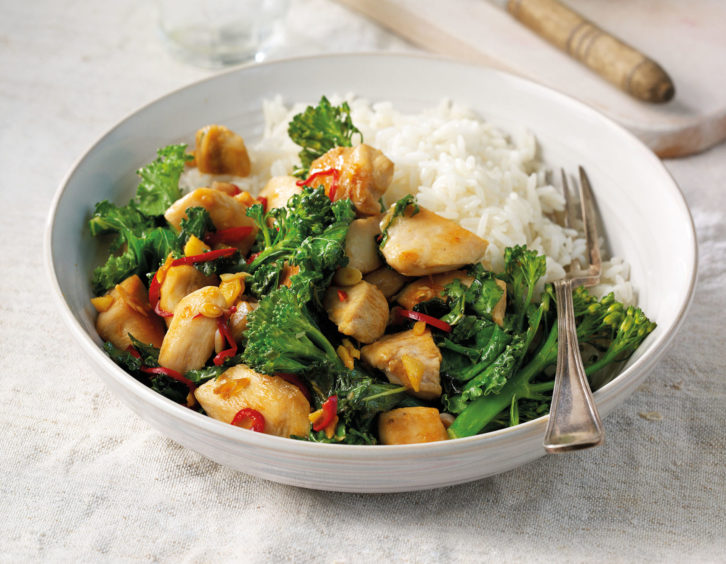 It's been praised by chefs, health experts, social media influencers and celebrities alike – and there's no doubt that kale is king when it comes to health foods.
Whilst the cabbage-like vegetable isn't much to look at, it packs a powerful nutritional punch with a high content of Vitamin A, K, C, B6, magnesium, copper, potassium, calcium, beta-carotenes and fibre, making it the perfect all-in-one ingredient.
It's no wonder then that it's in demand during the lockdown, with 3.9 million posts currently tagged under the hashtag #kale on Instagram.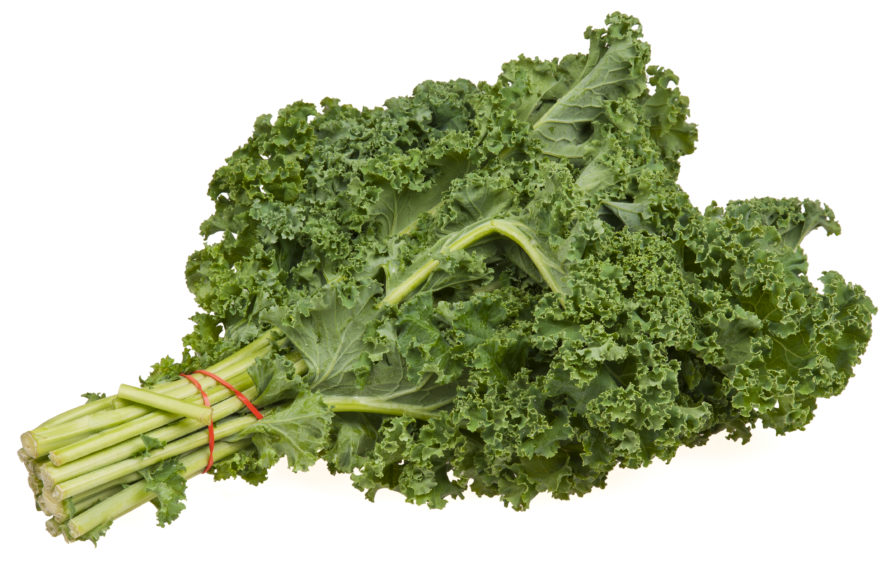 The leafy superfood is quick and simple to prepare and its uses are endless, from complementing main meals as a side dish, to featuring in salads, smoothies, casseroles or being eaten as a snack after a few minutes of crisping in the oven.
Given its popularity, it's hard to believe that until a few years ago most of us had never even heard of kale – whilst it's been cultivated for more than 2000 years, it fell out of vogue after the Middle Ages when it was one of the most widely-consumed vegetables in the eastern Mediterranean and Asia Minor regions, where it originates.
In the UK, its main uses have been limited to bulking out winter cow feed and sitting pretty as décor at salad bars, until its explosion into the mainstream in 2012 after trendy Manhattan restaurants discovered its tangy taste and versatility.
The rest of the world soon caught on and with the help of social media, kale is now one of the most ubiquitous ingredients, not only among foodie circles but in ordinary households up and down the country.
As well as containing a range of vitamins and minerals, kale is also said to be good for lowering cholesterol, reducing the risk of heart disease, cancer and eyesight loss in old age – and with only around 33 calories and 6 grams of carbs per cupful, it's perfect for those trying to regulate their weight.
There are a number of kale varieties to choose from including Tuscan kale, Ornamental (Salad Savoy), Red Russian, Siberian and curly kale, the latter being the most popular variety, commonly found in most Scottish supermarkets and green-grocer shops.
And as it can stay fresh for up to a week in the fridge, kale is the ideal healthy ingredient to stock up if you're trying to limit your trips to the shops during lockdown.
Stop It Kale You CAN'T taste this DELICIOUS…😲#kale #delicious #KaleChips #love #simple #vegan #side #dinnertime #foodie #foodbloggers https://t.co/jeLzne7wGJ pic.twitter.com/cVNmqQ4vns

— Delicious Cooking (@DeliciousCook14) April 21, 2020
Easy ways to work kale into your diet:
1.      Make kale crisps. These are super simple and quick to make, and they taste amazing – slightly nutty, with a crunchy texture. Wash the kale, then lay it out evenly on a baking tray. Sprinkle with salt (sea salt is best, if you have it) and a tbsp of oil. You can use any oil you like – from ordinary cooking oil to fancy flavoured ones such as chilli or lime olive oils. Roast in the oven at 190C for five minutes, or until the kale becomes crispy.
Note: Don't leave the oven unattended, as kale goes from crispy to burnt very quickly.
2.   Use it as a side. Simply sautee in a pan with salt, lemon and garlic for five minutes, then add as a garnish to any meal. This works particularly well with roast dinners, chicken dishes (such as Hunter's chicken) and roast salmon.
3.  Add to pasta sauces. You can add kale to shop-bought tomato sauces or your own home-made versions. Sautee in a pan, as described above, then stir in the rest of the sauce until it's hot.
4.   Use in salads. Kale can be enjoyed raw and used in a similar way to lettuce. Cut into small ribbons and mix with chopped tomatoes, cucumber, olives, finely chopped onion, feta cheese cut into cubes and olive oil for a Greek salad with a leafy twist.
5.  Make a smoothie. Green smoothies can be a little intimidating if you're not used to them, so take half a cupful of kale and make it sweet and sunny by adding pineapple chunks, a banana, 2 tbsp of plain yoghurt and a cupful of almond milk. The pineapple in particular offsets the taste of kale, so you still get its benefits without feeling like you're drinking liquid vegetable. If you want it even sweeter, add a spoonful of honey. Then blend the lot in a smoothie maker or food processor.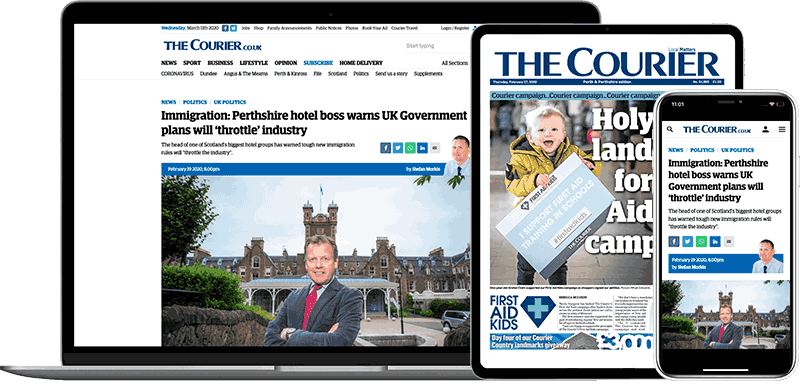 Help support quality local journalism … become a digital subscriber to The Courier
For as little as £5.99 a month you can access all of our content, including Premium articles.
Subscribe