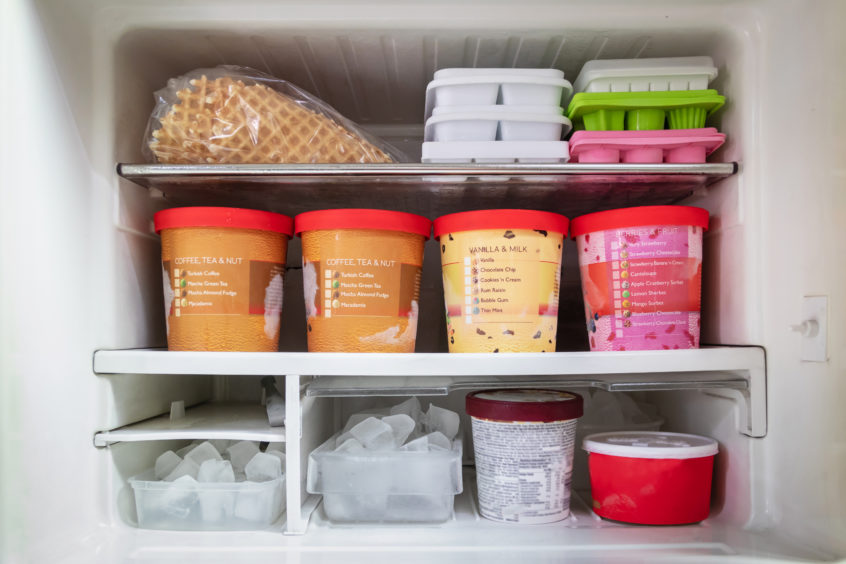 Richard Harrow, CEO of the British Frozen Food Federation explains why we've been flocking to the freezer sections in lockdown and how to store our frozen items safely.
In more normal times, most of us probably didn't give our freezers much thought beyond chucking the odd bag of frozen vegetables or fish fingers in there.
Since lockdown was announced, however, stocking up on food has become our focus, with many people even buying additional freezers to store their supplies in.
It's no surprise then, that the frozen food industry saw a 28% increase in sales, with UK shoppers spending an extra £130million on freezer items over the four-week period before lockdown was announced on March 23, compared to the same time period the previous year, according to the British Frozen Food Federation (BFFF).
And between March 19th and April 19th, there was a further increase of 16.6% in the sale of frozen vegetables, 18% increase in frozen pizza sales, and frozen fish sales increased by 4%.
Meanwhile the BFFF website's consumer section saw an extra 45,725 visitors between April 1st and 25th, amounting to a 320% increase compared to the same period in 2019, as consumers sought information on freezing guidelines.
"We are a little bit past the peak now, but sales of frozen food are still very strong," said Richard Harrow, chief executive of the BFFF.
"When talking directly to retailers, they are saying that their own sales are even stronger than the figures officially reported, with some retailers seeing an increase of 20 to 30% in frozen food sales. Frozen food sales are second only to alcohol sales, which have also risen sharply.
"I don't believe it's just a short-term thing, where people were merely stocking up for the lockdown. We're now so far into the lockdown that people would've started to use the products in the freezer and are looking to replace them.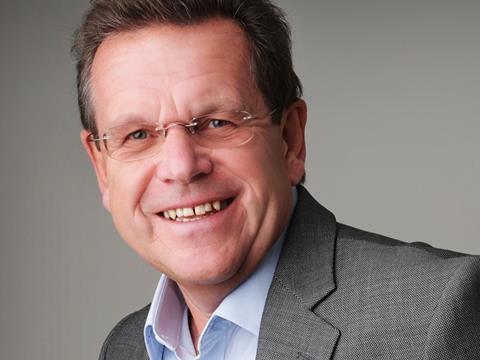 "Lockdown has changed people's shopping habits massively and I think people are starting to see the benefit of frozen food. There's a perception that it's unhealthy but it's not all chips and chicken nuggets, there's been so much innovation in recent years and you can now get such a variety of frozen products.
"I often hear talk of 'fresh' this and that, but actually a lot of frozen food is fresher than non-frozen food. Vegetables and fish for example, are frozen straight away, locking in the nutrients, whereas if they're sold 'fresh', they've actually been sitting in lorries and on shelves for quite a long time.
"We're also seeing a decrease in shopping trips but an increase in items bought. People might be thinking that it's better to buy frozen vegetables that will last longer than fresh ones that will spoil in a few days.
"Lockdown has changed people's shopping habits massively."

-Richard Harrow, BFFF chief executive
"It's difficult to say what will happen after lockdown. It's created such a strange environment that we've never had before, but we are seeing changes in behaviour that may remain when we go back to normal. For example, people are becoming more aware of food waste and are checking what they have in their freezers already before going to the shops. I think the change in behaviour will remain beyond lockdown, but we will have to wait and see."
Confused about what can and can't be frozen, how long it can keep and how to keep your freezer working at its best?
Have a look at the following guidelines…
Freezable foods
The British Frozen Food Federation advises that it's fine to freeze foods such as:
Meat, poultry, game, fish
Vegetables – for optimal taste, colour and texture most vegetables except
peppers and onions are best blanched before freezing.
Fruits
Butter
Milk – but note that all liquids expand as they freeze, therefore to avoid the carton splitting, attention should be paid to the amount of headspace available. Milk should not be frozen in glass bottles.
Hard cheese
Fruit juice
Bread, cakes and pastries
Ice cream
Stocks
Non-freezable foods
The BFF advises consumers to avoid freezing the following:
• Salad greens and crisp raw vegetables to be used in salads and sandwiches,  such as celery, onions, and sweet peppers. They will lose their crispness and become limp after freezing.
• Eggs in the shell – they will expand and crack the shell. Hard cooked egg whites will become tough and rubbery.
• Creamed cottage cheese – it will change texture, becoming grainy. Freeze only uncreamed or dry-curd cottage cheese.
• Sour cream  – this will separate when frozen and thawed.
• Heavy or whipping cream – it will not whip high after freezing.
• Potatoes – they become mushy if frozen raw, and watery and tough if boiled and then frozen.
How long will food keep?
There is no definitive answer to this, as a lot depends on the condition of the food before it was frozen, the quality of your freezer and how particular you are about food texture. Some foods will be safe to eat after a long time in the freezer, but may not necessarily retain the same taste and texture as before freezing. Always check the manufacturer's freezing guidelines.
As a general rule, the following guidelines apply:
Poultry, whole – a year
Meat, chopped (Lamb/pork/beef/chicken/turkey/duck/goose/venison/rabbit) – six months
Blanched vegetables: a year
Fruit: a year
White fish: eight months
Oily fish (e.g. salmon): four months
Open packs of frozen fruit: eight months
Unsalted butter: eight months; Salted butter: four months
Fruit juice: six months
Bread and cakes: six months
Stocks: six months
Pastries: four months
Ice cream: four months
Sliced bacon: three months
Soups and sauces: three months
General freezing tips
Always keep your freezer well stocked. An empty or semi-empty freezer is more expensive to operate than one that is nearly full. Frozen foods help keep their neighbours frozen. But don't overload the freezer it or it will make the temperature rise as the air can't circulate.
Check your freezer temperature regularly, perhaps once a week. It should be -18C.
Place the newest food packages in the bottom or near the back of the freezer, then move the older ones so they are next in line for use.
Do not freeze food if it is past its use-by date.
Let cooked food reach room temperature before freezing.
Make sure everything is frozen in a sealable container or bag – meat in particular needs to be properly wrapped.
Defrost meat thoroughly before cooking, but other items such as bread for toasting can be cooked straight from the freezer.
Do not re-freeze food once it has thawed, as it increases the chance of food poisoning.