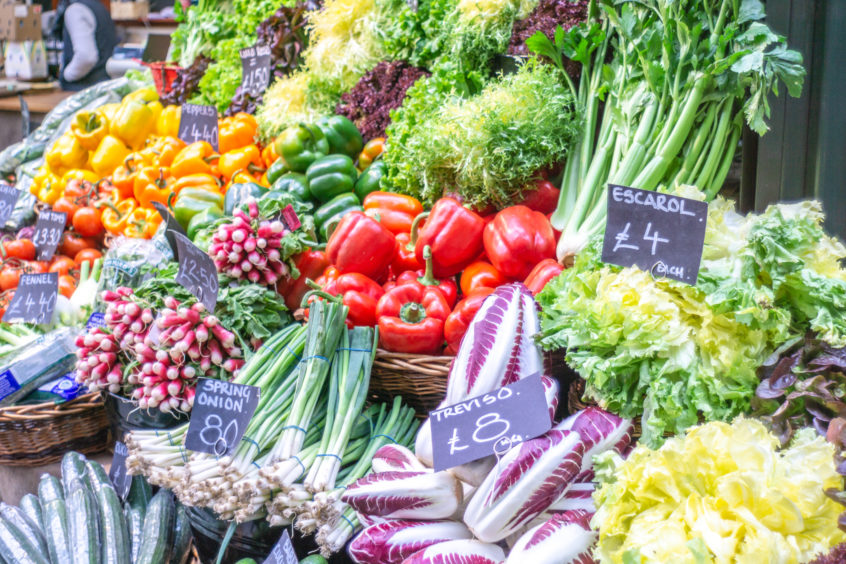 We've rounded up 10 of the best local fruit and vegetable retailers open for deliveries, collections or walk-in trade.
Are you getting your five-a-day? We all know fruit and vegetables are good for us and most of us could probably do with eating more of them.
During lockdown a lot of people have struggled to get fresh produce, whether it's because of shortages in the supermarkets or because they've been self-isolating.
Thankfully, many local retailers, from small greengrocers to wholesalers have been doing home deliveries – and a number of them are now starting to open their doors again with social distancing measures in place.
One such shop is The Little Green Larder in Dundee, an independent business with a big focus on being environmentally-friendly by not using plastic packaging and stocking local produce.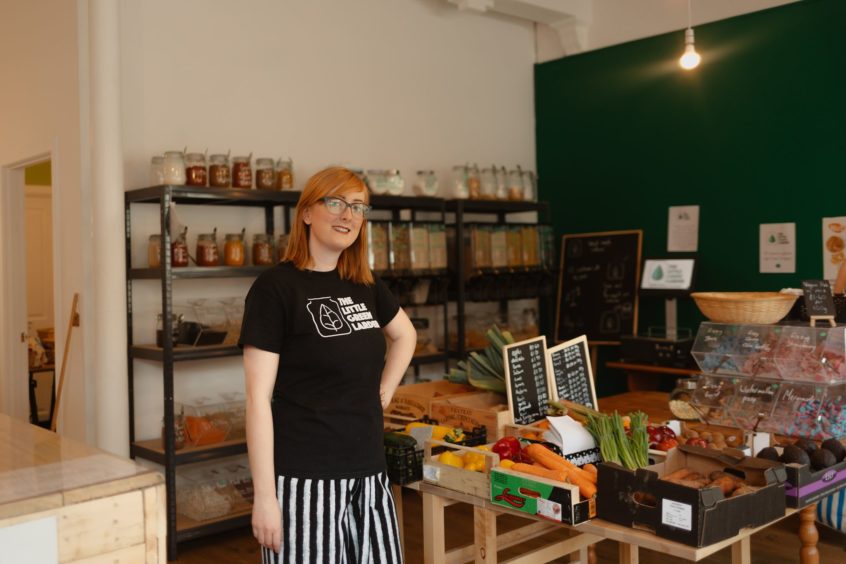 Owner Jillian Elizabeth said: "We have definitely had to adapt and change the way we do business during lockdown. We'd never offered any kind of click and collect or delivery service beforehand, but we've been doing that over the past couple of months, through the Zippy D app.
"We're sending out around 100 fruit and vegetable boxes a week, which is good. At first we were just doing deliveries but last week we opened the shop as well. We're observing social distancing and only allowing two customers in at a time, as well as doing lots of extra cleaning and sanitising.
"People are definitely starting to come back out, we've had people walking past the shop and saying 'oh thank goodness you're open, I didn't know you were'. As well as fruits and vegetables we sell refillable products such as pulses, cereals and pasta, all plastic-free, and people have been missing coming in for those.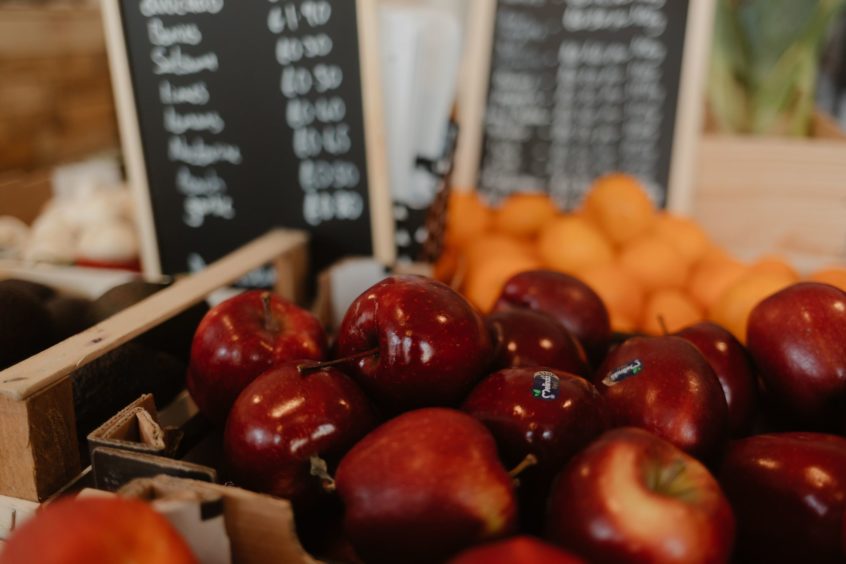 "As for the fruit and vegetables, we try to stock as much from local farms as possible, as this cuts the carbon footprint. Strawberries, asparagus and cauliflower have been particularly popular recently as they're now in season.
"After lockdown is over we'll continue to offer deliveries, as we've now got lots of new customers who don't live close to the shop and we'd like to continue to serve them."
Further north, in Aberdeenshire, wholesaler TPS Fruit and Veg has branched out to selling and delivering to households after lockdown caused a lot of their wholesale custom to dry up.
"We supply the schools in Aberdeenshire, which is around 40% of our business," said owner Sharon Hosie.
"We do still have some orders, but we don't know when schools will be back to normal. On top of that we used to supply the hospitality industry, but most cafes, hotels and restaurants are still closed.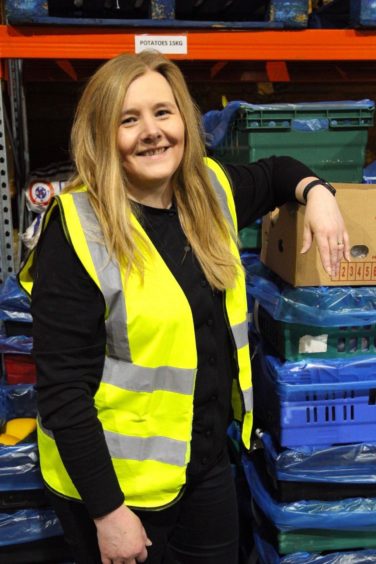 "We decided to divert to home deliveries of mixed fruit and vegetable boxes, which has been hugely popular. I actually had a customer crying when she received a delivery, she was so relieved. When we started the service we were doing about 1,000 deliveries a week, which was great. It's kept us going and has meant that we've not had to furlough staff, who have all been working so hard.
"We were also delivering to NHS workers and vulnerable communities, in conjunction with the council, which has been a great service for those communities and everyone has been really supportive.
"In the past two weeks there has been a decline, with more people starting to go back to the supermarkets, so now we have about 600-700 deliveries a week.
"That is still good, but the future is an unknown at the moment. We don't have a date for schools going back to normal, and we don't know what 'normal' will look like – for instance, will children be there the whole day and will they be eating at school? We also don't have a date for cafes and restaurants re-opening.
I actually had a customer crying when she received a delivery, she was so relieved."

– Sharon Hosie, owner of TPS Fruit and Veg
"We'll just have to keep adapting to whatever is happening, but even after lockdown is over we'll keep doing deliveries as long as there is demand for it. We've also started sending out an e-mail newsletter letting people know what we have in stock and what's in season, which people seem to like. At the moment people can order over the phone or through our Facebook page, but soon we'll have a new website up and running, so we can take orders via that too".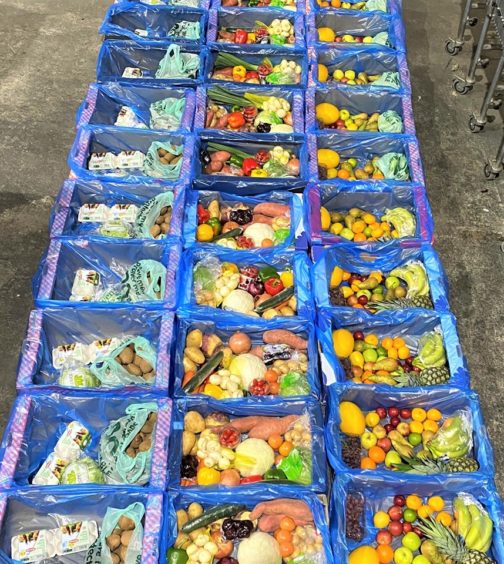 If you're looking for alternatives to supermarkets for your fruit and veg, have a look at our round-up of retailers in Tayside, Fife and the north of Scotland who are doing deliveries, orders for collection or re-opening their premises…
---
The Greengrocer, Inverurie
This family-owned shop, established in 2012, is delivering fruit and vegetable boxes with fresh, locally-grown produce where possible. The contents change every week depending on what is available and in season. They also offer a range of other artisan foods such as meat, fish, cheese, jams and preserves, which can be added to the fruit and vegetable box order.
TPS Fruit and Veg, Aberdeen (shire)
In more normal times, TPS was solely a wholesaler supplying schools, care homes and the catering industry. Since lockdown began, they have expanded their services to include delivery of fruit and vegetables to households. Deliveries are done Monday to Friday, with collection available on a Saturday, all within Aberdeen and Aberdeenshire.
Swanson's Food, Nairn
Also a wholesaler, Swanson's Food is now delivering food boxes with fruit and vegetables, milk and eggs to households. If you place your order by midnight on a Monday, it will be delivered on Wednesday of the same week. Deliveries have now been rolled out to Gairloch and Aultbea.
Clementine's, Tayside
An independent greengrocer's in the Broughty Ferry area of Dundee, Clementine's had to close its doors to the public when the pandemic hit, but has bounced back by offering fruit and vegetable boxes for delivery, which can be purchased on their website or over the phone. They deliver around the city and in some areas of Angus and Fife.
The Little Green Larder, Tayside
Based in Dundee's student quarter, The Little Green Larder is an eco-friendly shop that does not use plastic packaging on its products. During lockdown they have been delivering fruit and vegetable boxes via the Zippy D app in Dundee, Angus, Newport and Tayport, and the shop is also now open for visits, with two people allowed in at a time and social distancing in place.
Fraser's Fruit and Veg, Dundee
This independent greengrocer has now stopped its delivery service but the shop itself is open Monday to Saturday from 10am-4pm, serving two customers at a time. The produce comes from local farms and as well as fruit and vegetables, there is cheese, continental meats and sushi.
Martin's Fruit Bazaar, Perth
Last year this independent grocer's shop celebrated its 100th anniversary. From humble beginnings selling fruit and vegetable from a horse and cart, the shop has stayed in the same family all this time. During lockdown they've been selling £20 fruit and vegetable boxes for delivery and collection in Perth and surrounding areas such as Bridge of Earn, Luncarty and Stanley. Local eggs, honey and sauces can also be added to the fruit and veg order.
Blairgowrie Farm Shop, Perth and Kinross
This retailer has been delivering fruit and vegetable boxes since 2007, focusing on local produce such as berries, and avoiding plastic packaging where possible. During lockdown they have stepped up their hygiene and social distancing measures, and are delivering to Dundee, Perth and Blairgowrie, with various box options available including the option to add morning rolls.
Macauley's Fruit and Veg Merchant, Fife
Based in Burntisland, this independent shop is open for business with social distancing in place, and there are also limited delivery and collection slots. You can select your preferred items for fruit and veg boxes or get a surprise box, with prices ranging from £10-£25. Local strawberries are proving particularly popular at the moment.
Mains of Errol Fruit Shack
If you're a fan of soft fruit, you can visit this farm retailer and buy locally-grown produce straight from the field. They have also launched a "pick your own" service at Mains of Errol Farm, with slots available every hour from 10am-4pm and each family or individual being allocated their own tunnel to ensure social distancing.
---
Read more in this series…
Best of Local: 10 independent fishmongers offering fresh produce during lockdown
Best of Local: Our guide to the artisan bakeries open for business