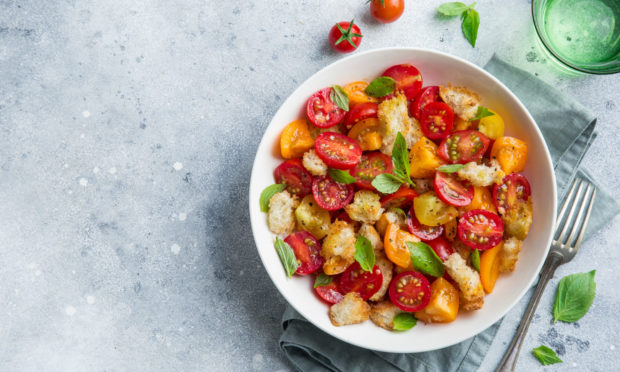 As the weather has been a lot warmer recently, we've been looking for light meals that also keep the hunger pangs at bay, which is what we've found with this fruit and nut muesli tumble and panzanella recipes.
Whether you're looking for a nice, easy way to start the day or you've woken up so late that you're not quite sure whether you should be having breakfast or lunch, both of these dishes are great options.
In these instances a "tumble" means a mix and a "panzanella" refers to the salad-like meal that derives from Italy and usually consists of stale bread, onions and tomatoes and is hugely popular in the summer.
If these have whet your appetite, then make sure you take a look at some of our previous Brunch Box recipes too.
---
Summer fruit, walnut and muesli tumble
(Serves 2)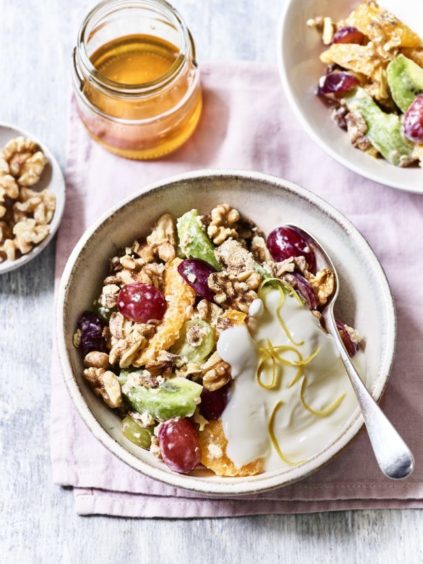 Ingredients
2 large oranges
1 kiwi, peeled and cut into wedges
75g seedless red and green grapes, halved
25g California Walnuts, roughly chopped
50g fruit muesli or oats
100g lemon yogurt
Method
Cut the ends off the oranges and remove the skin and pith with a sharp knife, remove the segments catching the juices in a bowl. Add just the orange segments to the remaining fruit.
Tumble together the fruit, walnuts, muesli and yogurt and divide between two bowls to serve.
---
Panzanella
(Serves 1)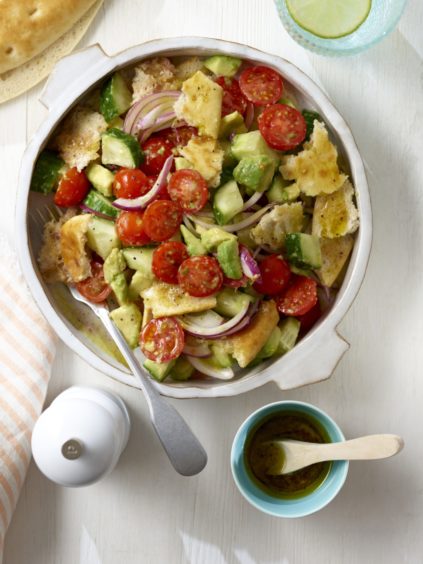 Ingredients
75g cherry tomatoes, halved
¼ cucumber, cut into chunks
½ small red onion, finely sliced
½ avocado, peeled, deseeded and chopped
Small handful of basil leaves, torn
1 Deli Kitchen Sliced Focaccia, toasted and torn
1 tbsp olive oil
½ tbsp red wine vinegar
1 small garlic clove, crushed
Directions
Combine the cherry tomatoes, cucumber, red onion, avocado, basil and Deli Kitchen Sliced Focaccia in a medium bowl.
Whisk together the olive oil, red wine vinegar and garlic in a small bowl with some seasoning.
Drizzle over the salad and toss well to combine. Leave to sit for five minutes before enjoying.
Recipe courtesy of Deli Kitchen.
---
Read more in this series…
Brunch Box: Start the day the proper way with these chantenay and raisin breakfast muffins