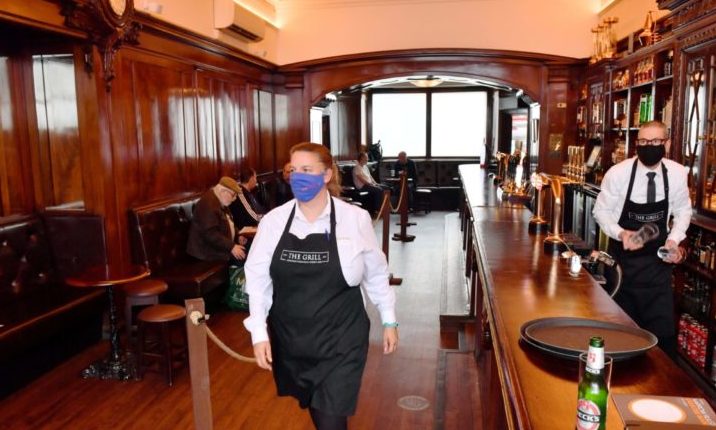 Hospitality business owners and representative bodies have been reacting to the new measures announced by the First Minister with one warning the regulations were "a death sentence for many businesses".
The region's hospitality sector has once again been left reeling after the imposition of tough new measures to limit the spread of coronavirus which will see no alcohol served indoors in hospitality settings for 16 days from Friday evening.
In a statement to the Scottish Parliament today, the First Minister Nicola Sturgeon said restaurants, bars and cafes would be banned from selling alcohol up to and including Sunday, October 25, with indoor venues told to close at 6pm.
For businesses in five health board regions within the central belt – Greater Glasgow and Clyde, Lanarkshire, Ayrshire and Arran, Lothian and Forth Valley – the restrictions will be tougher and could last longer, with licensed premises ordered to shut completely apart from for takeaway services.
Elsewhere, pubs, restaurants and cafes will only be able to operate indoors during the day until 6pm for the service of food and non-alcoholic drinks only, and can continue serving alcohol outdoors until 10pm.
Hotel restaurants will be allowed to operate indoors beyond 6pm but only for residents and without alcohol.
The hospitality businesses affected by these new measures will be able to access financial support from a £40m fund that is being set up by the Scottish Government.
"The details of the new restrictions as announced by the First Minister this afternoon which will come into force in just two days' time are nothing short of devastating for the majority of those operating in our hospitality industry." – @MCrothall https://t.co/rDgtWQTX0A

— ST Alliance (@st_alliance) October 7, 2020
Geoffrey Smeddle, chef proprietor of The Peat Inn, Fife, believes tougher measures are not supported by statistics around the sources of transmission.
"A restaurant is now one of the most regulated and strictly-spaced type of business you can find – safer than a school, a university or a supermarket. Restaurants are not a contributor and statistics do not support this."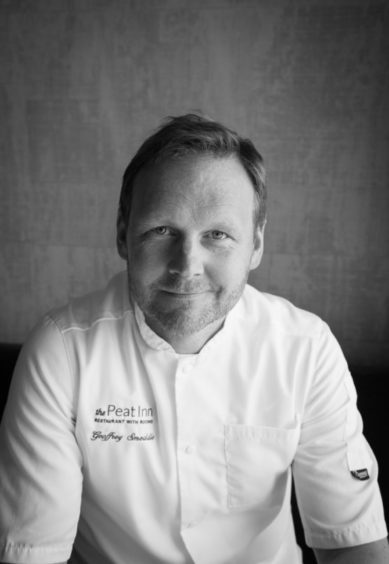 Graeme Pallister, chef proprietor of 63 Tay Street in Perth says that, though he is supportive of the government's decision to protect the NHS, the hospitality industry has been thrown "into the economic mud".
Graeme said: "I am a strong supporter of our government's decision to protect the NHS, care homes and the vulnerable and take immediate action to reduce the viral numbers.
"The options for the government are so limited and, to be also frank, it's not the government spreading the virus, it is us. However, I cannot help but voice my frustration at the most recent restrictions forced onto the private sector, particularly hospitality, as they have face-planted us into the economic mud!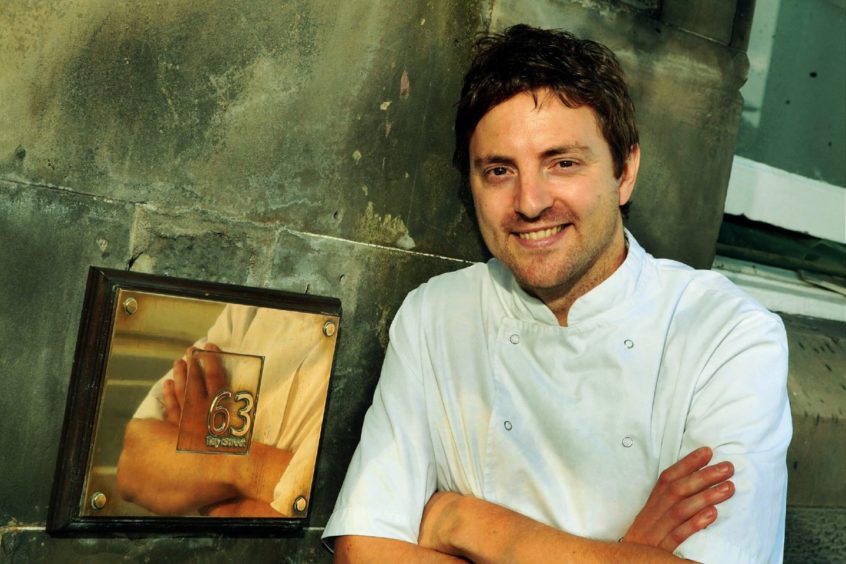 "We, as an industry, which includes so many sectors across a farm to fork service, have done nothing but deal with restriction after restriction and at each turn have listened and adapted our business to create a product that will allow us to survive, supporting our staff and their families. Those businesses that are strictly following the guidelines to protect their community, provide a very safe and enjoyable environment to be in.
"So, as a restaurant I cannot open in the evening, undermining all the efforts of the past four months where we worked hard to survive, it simply makes our future now unknown.
"I hope that the First Minister realises that every hotel, restaurant and pub are trying to bank enough to see them through a forthcoming disaster of a Christmas period and a very cold long winter. The two weeks ahead was the perfect time to do so. This big mallet to crack a wee nut was too forcefully swung."
Adam Newth, chef proprietor of Tayberry Dundee says the no-alcohol rule is the biggest blow from the new measures, and he is critical of the fact that some vital information won't be released until tomorrow.
Adam says: "The no-alcohol rule is the biggest one for us because you come into a restaurant to have a glass of wine. Our Saturday nights normally have 60-70% of our dining room having the tasting menu with wine, which will make up half of the bill. So now 40-50% of the full bill is completely lost before we've even started serving them.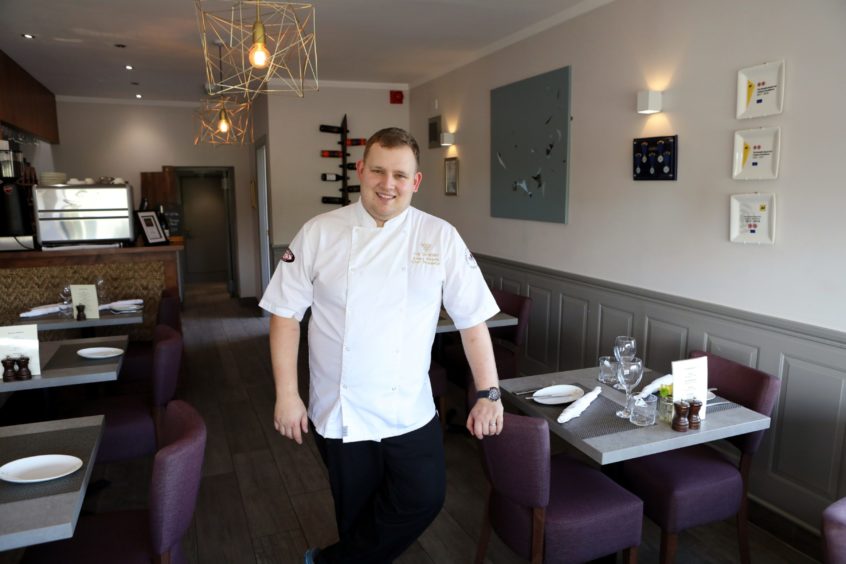 "I also want to know why we have to wait until tomorrow to get the news about the support – why can we not have that announcement all at once so that businesses can make a decision? Staff are all now firing questions at the bosses about their working hours etc and we just don't have the answers. I can't put a proper plan into place.
"That said, I do understand where Nicola is coming from about the consumption of alcohol making it harder for people to remember to socially distance, so I do understand the reasoning for it but it has a massive impact on the restaurants. I feel really sorry for the pubs as well."
Nic Wood, owner of Signature Group, which owns bars and restaurants in Edinburgh, Glasgow and Aberdeen, as well as The Saint in St Andrews, has expressed his concerns for the hospitality industry and the workforce that supports it.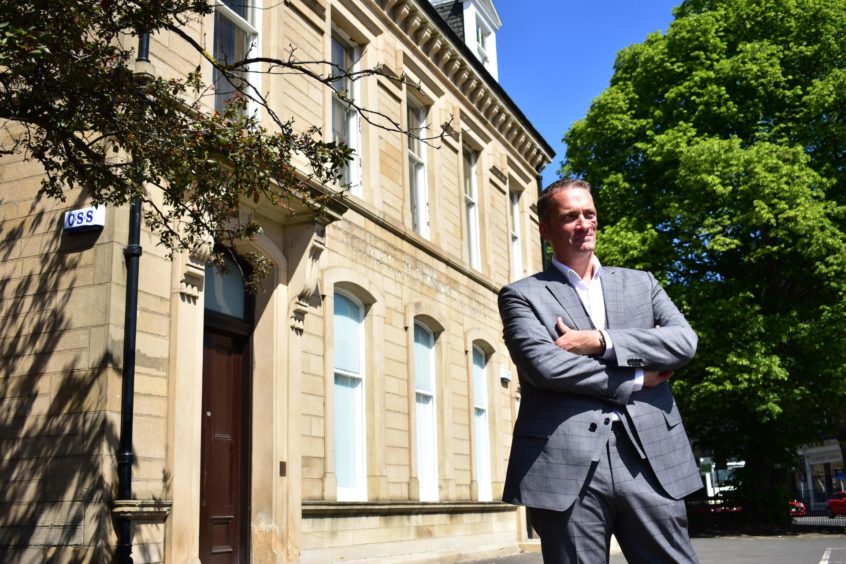 Nic said: "Not only does a bar or restaurant job provide much-needed money for young Scots, it gives them the people skills and experience that are vital in building their careers.
"It will be heart-breaking if we are forced to make redundancies because the government has shut us down again.
"Young people in Scotland will once again bear a disproportionate amount of the burden and coming on top of all the issues that students and young people are facing already, this will be a step too far."
£40M emergency funding announced by @scotgov for Scotland's Hospitality sector.
There are 220,000 employed in this sector.
So that's averaging £181.81 per person. @st_alliance

— MD/ Balbirnie House (@BalbirnieHouse) October 7, 2020
With pubs and restaurants in the central belt forced to close apart from takeaways, Glasgow entrepreneur Oli Norman who owns a number of pubs in the city as well as the itison deals website today told BBC Radio Scotland, the First Minster "had better come with her cheque book ready."
He said: "Personally I do not think this is the way you run a country. We're all becoming really quite tired of this management strategy and particularly in hospitality it feels as though we're the scapegoats.
"We've been running here since July very safely, we've yet to have a single confirmed case of Covid in relation to track and trace and I think that's how the hospitality sector feels as a whole."
He added: "Our First Minister better come with her cheque book open because, along with the entire industry, we are hurting. We had an okay August with Eat out to Help out, September started to decline and consumer confidence is at an all-time low.
"What problem are they trying to solve?  That's what we really want to know. If it's all about alcohol then really the starting point is banning supermarket [sales] banning off-licenses. Pubs are controlled environments and we've all been doing a spectacular job to make that the case."
Pubs and restaurants are NOT the same. Majority of law abiding and decent businesses being punished because the Scottish Government is not enforcing the rules in the few places that are breaking the rules. Heartbreaking for those who have worked so hard. Lost the plot.

— Jack McConnell (@LordMcConnell) October 7, 2020
Courier followers also took to Facebook to share their thoughts with us.
Katie Kelt said: "I have been in the industry for over 20 odd years and I have never seen things like this… Sooner we get back to some sort of normality the better!"
Dave 'Mcd' added: "It's time to let these and other businesses regain some of their losses not increase them."
The Scottish Beer & Pub Association (SBPA) said the £40million in economic support offered by the Scottish Government is unlikely to save many businesses.
It says thousands of jobs are now at high risk not just in the pub and hospitality sector, but across the wider supply chain.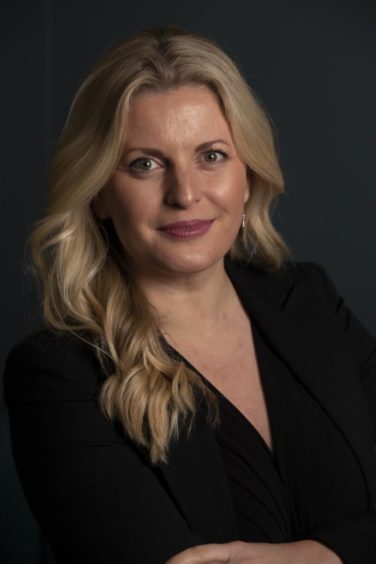 Commenting, CEO of the SBPA, Emma McClarkin said:  "These harsh new restrictions will deliver a knockout blow for many of Scotland's much-loved pubs and the communities they serve. We entirely understand and appreciate the difficult situation of the government and the need to continue to take measures to suppress the virus, but we question the fairness and wisdom of these restrictions and the level of financial support available to help our sector through this."
The Scottish Licensed Trade Association described the latest measures as "cataclysmic" and warned of hundreds of business closures and thousands of job losses.
Colin Wilkinson, SLTA managing director, added: "Our research already tells us that many in the industry are on the precipice of business failure and these further restriction measures announced today and the much quieter winter season approaching leads us to only one conclusion: the sector is now heading into a scenario of 'last man standing'.
"Details of the First Minster's announcement of a £40 million financial support package are awaited but the question is: will this be enough? In our opinion the hospitality sector in general needs substantially greater and far more reaching support than has just been announced and does not come anywhere near to saving our industry.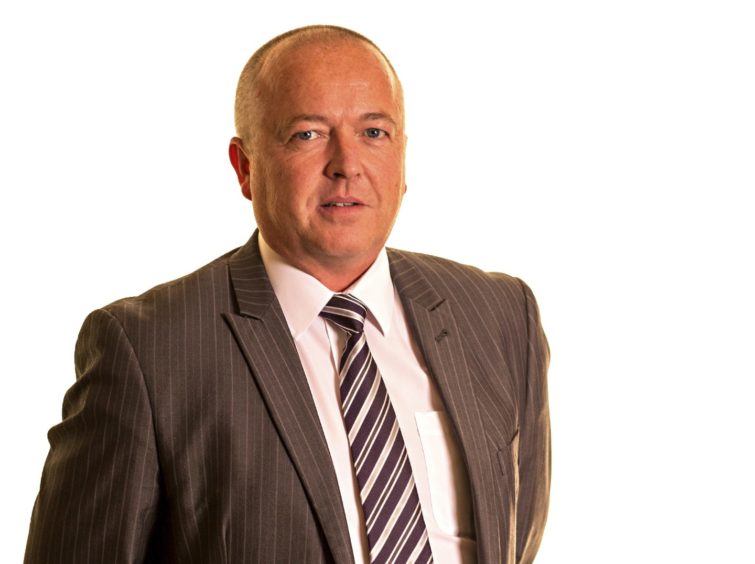 "Responsible operators are running safe, carefully monitored establishments so in our opinion there is no need for the Scottish Government to 'go further' on pubs. Actions by governments are meant to be proportionate and evidence based and despite reference today to newly-released 'evidence' the industry continues to call on the Government to provide the evidence for infection rates stemming directly from the licensed trade.
"Industry figures suggest that there are very low infection rates of staff within our pubs and bars which suggests to us that the industry is doing everything that it can and is providing as safe an environment as possible – otherwise, if we were a major causal route of infection, this would surely be reflected in the infection rate of hospitality staff.
"It would appear again that Scotland's licensed trade is the sacrificial lamb and paying the price for other sectors that do not operate under such restrictive measures as we have seen recently."
Stephen Montgomery, spokesperson for the Scottish Hospitality Group, said the First Minister had "signed a death sentence for many businesses across the Scottish hospitality industry, while the real problem is socialising at home".
He added: "We have repeatedly implemented the safety measures required by Government and more to protect our customers and staff. We are part of the solution to combat this virus not part of the problem.
"This latest blow from the Scottish Government will create fear and anger across our industry. This is not a 'short, sharp shock', rather a crippling stranglehold that will result in many Scottish pubs and restaurants unable to reopen in lockdown areas if this becomes indefinite. While some premises may remain open, banning alcohol indoors will mean that many smaller businesses, family operated and at the heart of local Scottish communities, will not survive past winter and the longer-term impact will be felt for years to come.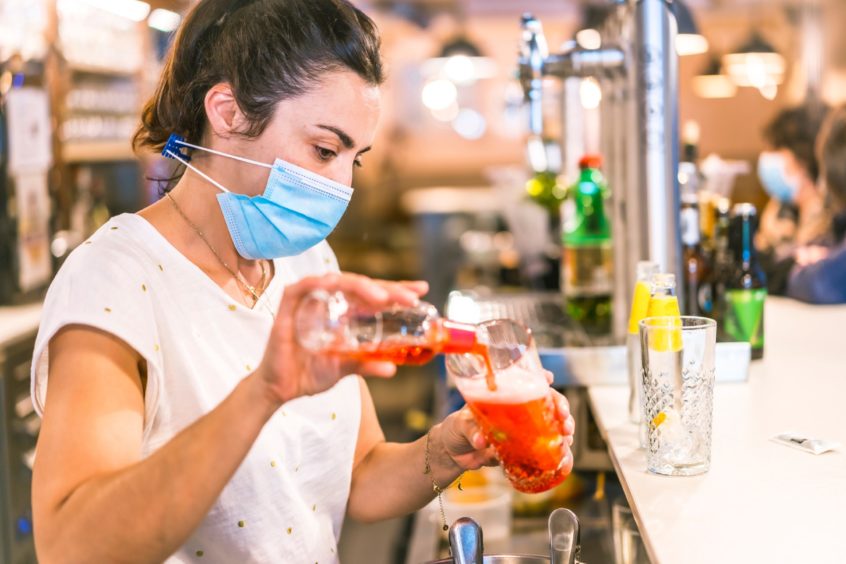 "We have repeatedly asked for scientific data from the Scottish Government to validate these escalating restrictions and yet we have been singled out, charged and found guilty without any supporting evidence. Similarly, there is no evidence that alcohol is a transmitter of coronavirus, yet people can eat out in a restaurant but will now be refused the choice of a glass of wine with their meal. We understand that restrictions have to be put in place but decisions must be based on evidence, anything else is disproportionate and unfair.
"We have warned the Government that this approach is catastrophic for an industry which is vital to the fight against Covid-19. As well as the public health risks of shutting down the Scottish hospitality sector, the economic cost will be catastrophic for an industry worth £10.6 billion to the Scottish economy annually and which employs 285,000 people, many of whom are young Scots under 25. Countless jobs will be lost forever if businesses which are already on their knees are forced to close.
"If the hospitality sector is being singled out for specific restrictions then it is only fair that the Government provides sector specific financial compensation and while welcome in principle the £40million funding announced by the Scottish Government, we will need to see more detail on how this will actually work for our sector."