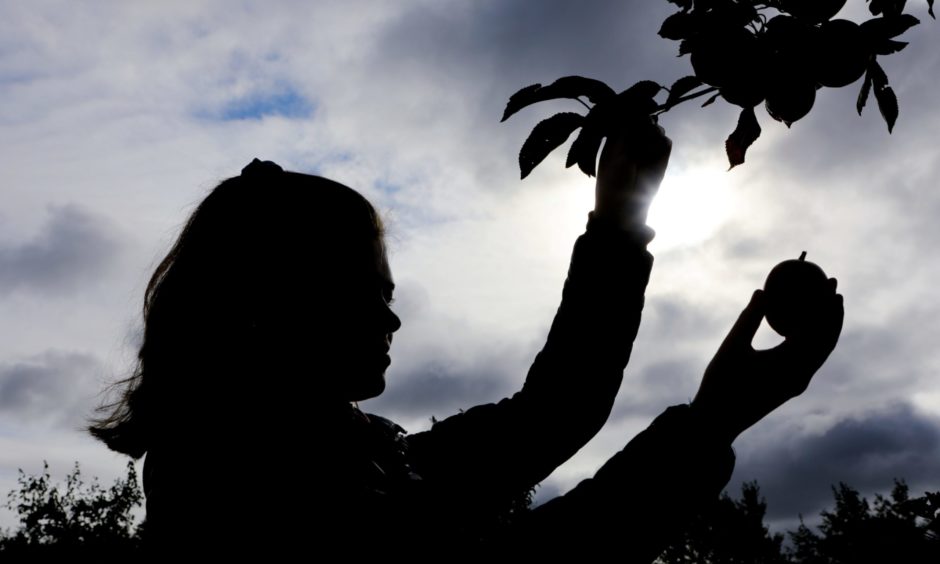 Leeby Adam, from Downiemill Farm near Dundee, makes her own brand of apple juice and hosts public harvest events to help promote the fruit that is slowly being abandoned by commercial growers in Scotland.
Autumn may be mostly associated with pumpkins but there's another equally-delicious season that starts as the weather turns colder – and that's the apple harvest.
Though apples are available in supermarkets all year round, locally-grown apples start appearing on trees and in farm shops across the nation from the end of August until the end of November.
With Scotland's reliably unpredictable weather the biggest factor in determining the yield of many of our homegrown fruits and vegetables, there are very few commercial apple growers remaining in the country.
And in the last couple of years experts have warned that Scottish orchards are in decline with around 90% of them having been lost since the mid 1800s.
But for Leeby Adam, who runs Appley Ever After at Downiemill Farm, just north of Dundee, apple trees are thriving and the abundance of the fruit in her corner of the world led to her starting on a new business venture – making apple juice.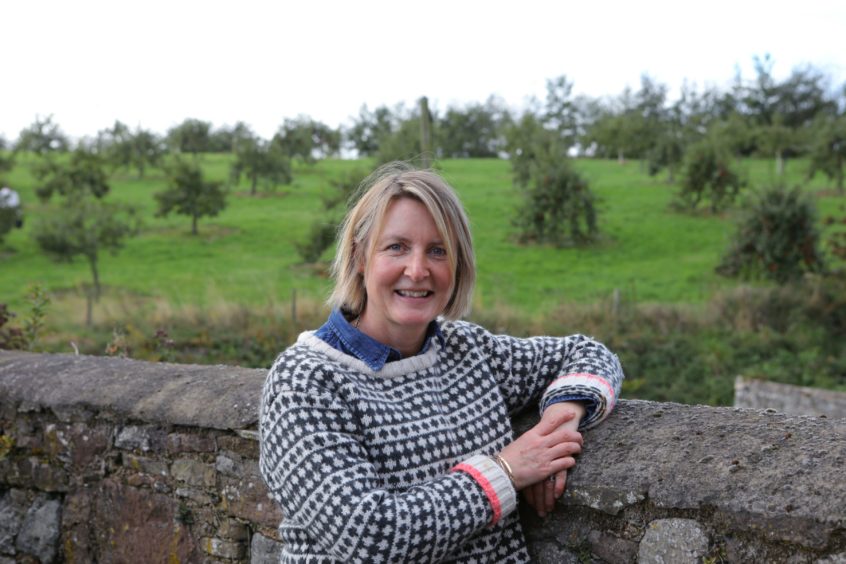 Leeby said: "I planted my apples 10 years ago and I started to get a crop after five years – that was something that was quite attractive to me as I really wanted an orchard and so thought I would plant some apples then have a few years to work out what I'm going to do with them. Then, all of a sudden, it comes round and then you've suddenly got a lot of apples!
"Making apple juice is my main thing. That came from me basically thinking, 'right I've got apples, I'm going to buy a little press to make some apple juice for the family', and then we tasted the juice and it was so much better than anything you could buy that's commercially made or from the supermarket. Then I started thinking I needed to sell it and it's been going well ever since."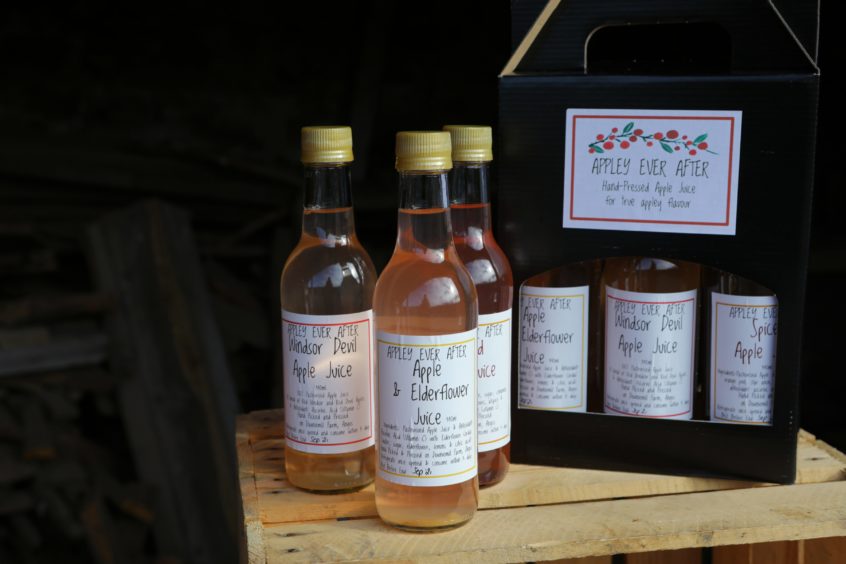 But Leeby is all too aware of how difficult it is to grow and harvest apples in the unpredictable Scottish weather.
She says: "Climate is a big challenge with growing apples in Scotland because where they get lovely warm weather down south, we don't get that up here – we're lucky if we get temperatures of 15°C. Our growing season is shorter than down south, it's more compact and we'll probably get more late frosts, meaning the apples can get frosted.
"In clement weather, when there's flowering around, we don't get the yields up here that they do down in England. There are a lot of places here that are historially apple-growing areas – a lot of Perthshire, parts of Angus, for example – but that wouldn't be on a big commercial scale like in Kent and Herefordshire, where they have a better climate.
"Apple availability throughout the year, and in the supermarkets, depends on variety. Anyone who is growing for the supermarkets is from England and warmer parts of the world, but they will be varieties that can be grown to uniformity and can travel.
"But a local apple – if you were buying it from a small producer like me, could even be a heritage variety that's local to a specific area. For instance, one of my favourites is a Herefordshire russet and when I deliver it to the local greengrocers, everybody says 'I love a russet, you don't get a russet in the supermarket'."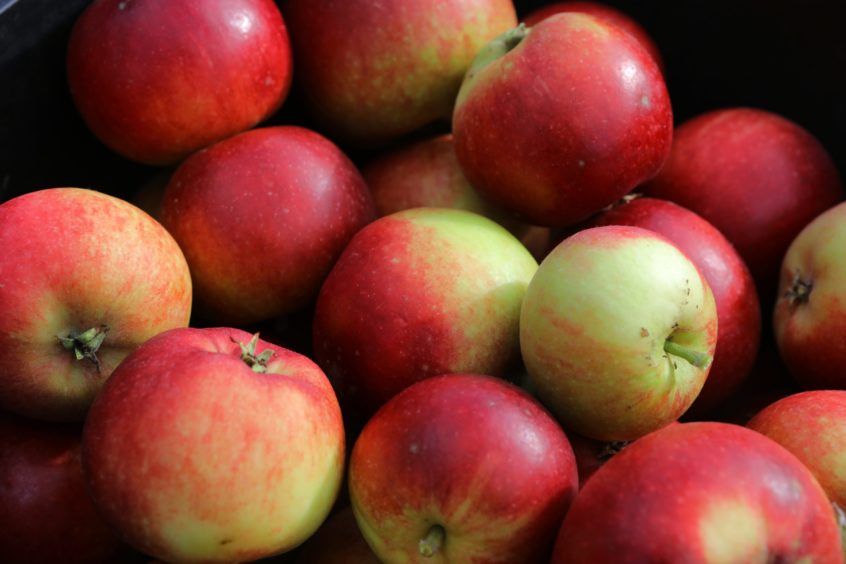 The weather is also a factor in deciding how long the season lasts, with many local varieties being available at different times throughout the country.
Leeby says: "For us, apple season starts in late August, which I think is the general starting time for Tayside. My early varieties start picking at the end of August, though I think I could be about two weeks behind somebody in Edinburgh, so in other parts of Scotland, some could even start Mid-August.
"I continue picking right through November. It's really to do with weather and also how sheltered your site is and how warm it gets – a less sheltered site wouldn't get so warm. I don't have a particularly sheltered site and it's not south facing, so that's why it's a little bit later than other places."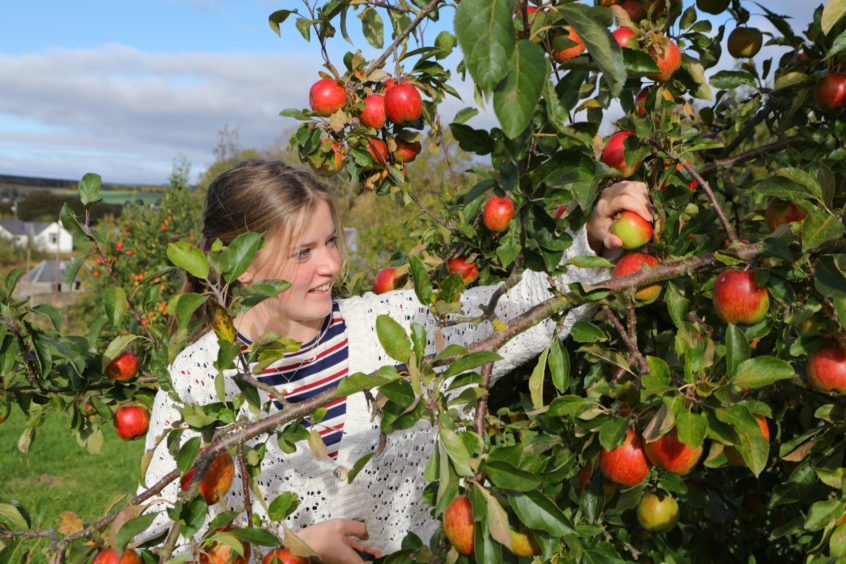 Despite reports of Scottish orchards being in decline, the thought of growing her own apples appealed to Leeby, who left a career as a solicitor to go back to her family's roots in farming.
She says: "I am from a farming background, though my background is mainly in growing soft fruits for the supermarkets, but before that I was a solicitor in Edinburgh and Glasgow. I stopped doing that because farming was in my blood and I knew I wanted to farm or work in something to do with the countryside.
"I started a soft fruit business but I kind of felt that the bigger I got, the more I was office based and actually not involved in growing anything, so the apple business, for me, is on a tiny scale so that I don't employ anybody and can do it myself. That means I'm kind of an artisan grower and it's more of a lifestyle choice. I still wanted to be growing, I wanted to be producing but I didn't want to be office based."
Earlier this month, Leeby hosted a public apple harvest event, for which she invited small groups to the orchard to harvest their own apples, as part of the 'sense of community' that Leeby feels is part of what it means to have a orchard.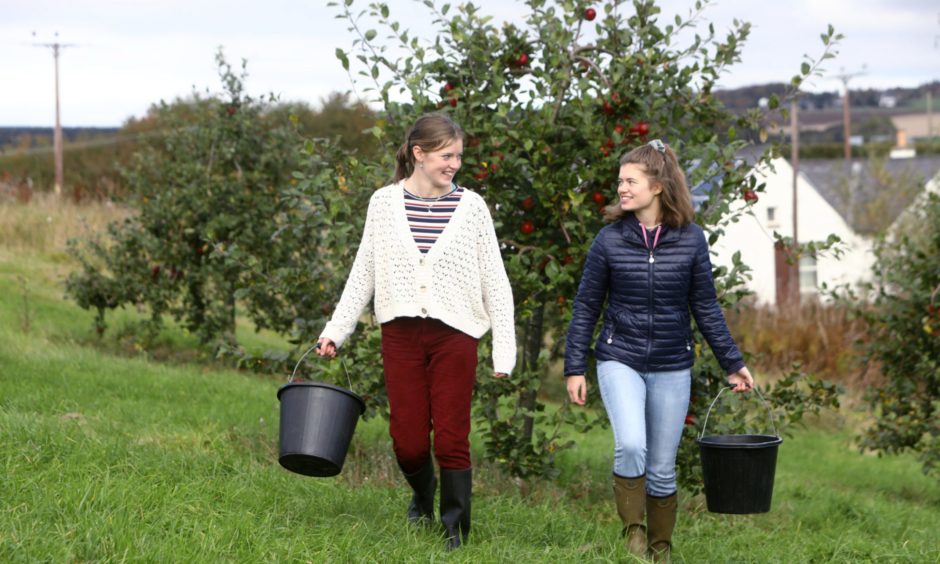 She said: "I think another thing you can get from a local producer of any food, which has been really accentuated over this time, is that community feel – it's been really enhanced and that's been one of the good things that's happened over the years.
"The sense of community has certainly been developed from these local suppliers doing veggie boxes and helping people who were self isolating to people who were going out and seeing what was in their local environment.
"I do the public apple harvest some years, though not every year depending on how the apple season is going, sometimes they have a lull. But this year I've not particularly got a 'lull' but I wanted to encourage the sense of community and also get people outside and doing stuff when there's not a lot to do. It's a good time to get people's attention as to what is in their area, what people are doing and where their food comes from."
---
All about apples…
Three ways with apples: Two salads and a delicious crumble pudding
Crab apples can be transformed into a delightful tarte tatin, says Perthshire chef