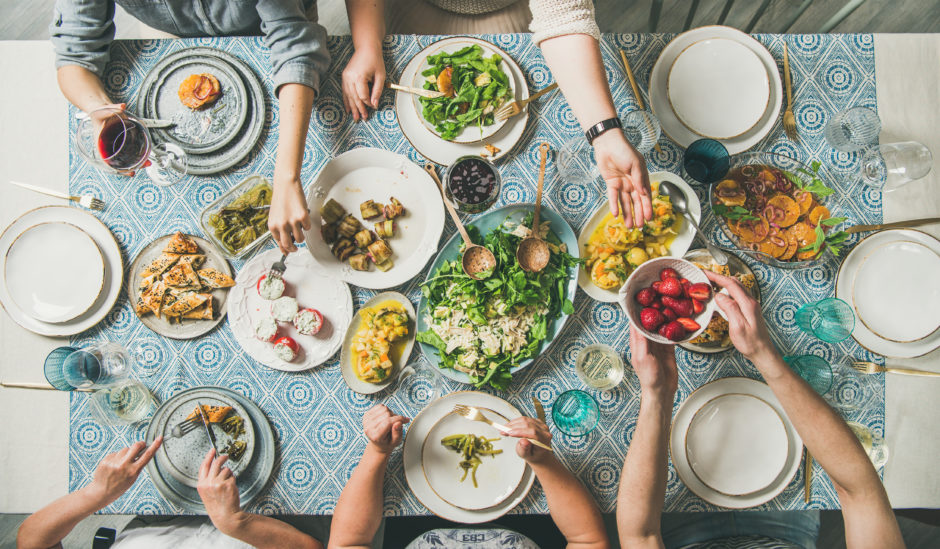 From aquafaba to vinegar, we predict the food and drinks you'll be seeing more of in 2019…
Whether it's chickpea water or honey, vinegar or fermented tea, we reveal the ingredients that are set to whip up a culinary storm this coming year…
Crispy chicken skin
Crispy chicken's moment in the spotlight shows no sign of fading, from being a hotly contested topic on MasterChef 2018 to popping up on bar and restaurant menus across the UK. At Adam Handling's Frog restaurant (thefrogrestaurant.com), punters have been going wild for the chicken skin butter with crispy chicken skin, served with fresh sourdough, while London's Burger & Beyond (burgerandbeyond.co.uk) – a former street food van turned permanent restaurant – is serving up chicken skin as a bar snack, along with bone marrow butter and bread, and it's every bit as irresistible as it sounds. Whatever your preferred method of cooking your bird, one thing's for sure: crumble the crispy skin over melted butter and serve with warm homemade bread for the ultimate snack – or just devour it straight from the roasting tin, we're really not judging. Looking for recipes to use up the rest of your chicken? Visit greatbritishfoodmagazine.com
Aquafaba
Difficult to pronounce and perhaps even more difficult to get one's head around, aquafaba – aka the leftover murky brine from a tin of chickpeas – is set to become one of the hero ingredients of 2019. And it doesn't taste all that bad, either. It's already wiggled its way into the Official Scrabble Players Dictionary, and was used by Great British Bake Off series 9 contestants with aplomb, but we reckon 2019 will be the year it becomes a familiar household item, too. Whether you use it as an egg replacement in meringues and sponges or to make foam in vegan cocktails, it's a handy ingredient for those avoiding dairy, and is essentially free (if you're cooking with a tin of chickpeas, that is!), though you could well see aquafaba being sold as a standalone product by the end of the 2019.
British honey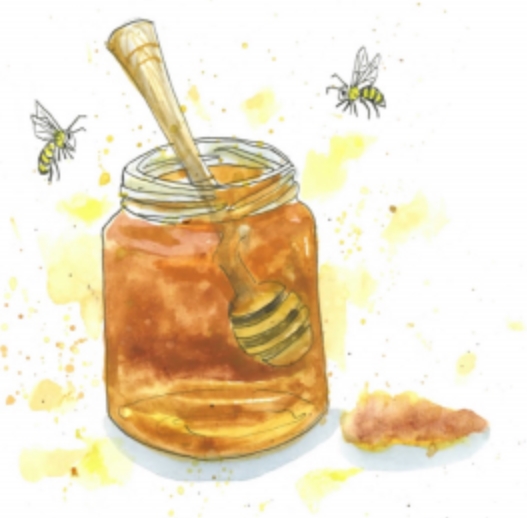 Expect to see more of the sweet stuff lining the shelves in 2019 as British honey yields are currently at a four-year high thanks to 2018's warm summer months. On top of a plentiful supply, you should also see this golden nectar being used as a key flavouring and ingredient in everything from beer and gin to confectionery. Artisan popcorn purveyors Joe & Sephs (joeandsephs.co.uk) has recently added honey and hazelnut and honey and sesame flavours to its range, and if you're a gin fan, Manchester Gin, Warner Edwards and Keepr's all offer honey-infused gins. Don't be surprised if you see heritage honey-based tipple, mead, appearing on menus in 2019 too. For lots of tasty recipes using British honey visit greatbritishfoodmagazine.com.
Salsify
This humble root vegetable, which once adorned the dinner tables of Victorian Britain, tends to evade shopping baskets nowadays. While salsify may have been overshadowed by other veg in recent years, retailer Waitrose predicts this will be the year that salsify falls firmly back in favour. And given the crop's versatility – you can roast it, mash it, blend it into soup, or even make vegetarian "meatballs" out of it – plus the fact that it's grown all year round in the UK, it's hardly surprising. Bring on the salsify, we say!
Tea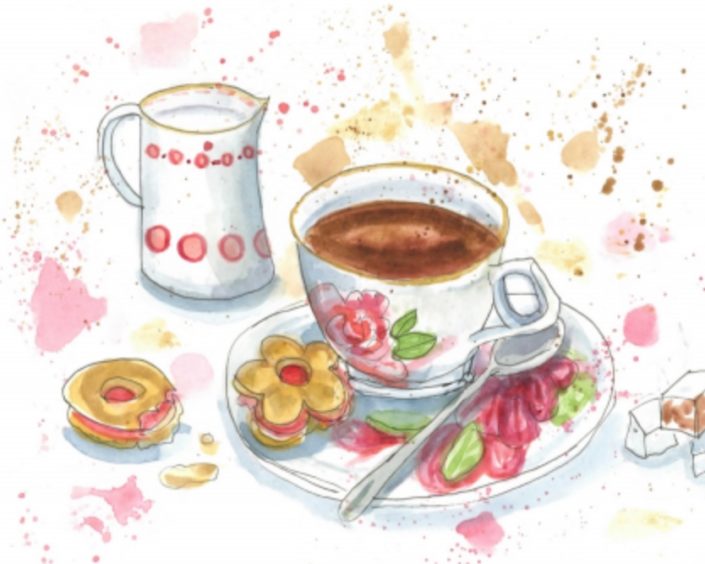 The fact that we're a nation of tea drinkers isn't anything new. But you can expect to see more of this much-loved brew in 2019, from dedicated tea parlours opening in its honour to mixologists using it as a key cocktail ingredient. You should also notice a growing focus on English tea in particular, especially now that earl grey is growing for the first time in the UK in Tregothnan, just outside Truro, in Cornwall (tregothnan.co.uk). Not content with only brewing the leaves? Chef Nathan Outlaw uses the aforementioned Cornish earl grey to make a delicious earl grey ice cream, while you could also use the leaves to infuse shortbread, chocolate, cake and sauces. Look out for sales of kombucha [fermented tea] taking off in 2019, too. This naturally carbonated drink, which uses tea as its base, is said to be a tonic for the gut, and also offers a welcome alternative to sugar-laden soft drinks. Looking for mouth-watering bakes to scoff with your tea? Check out these recipes.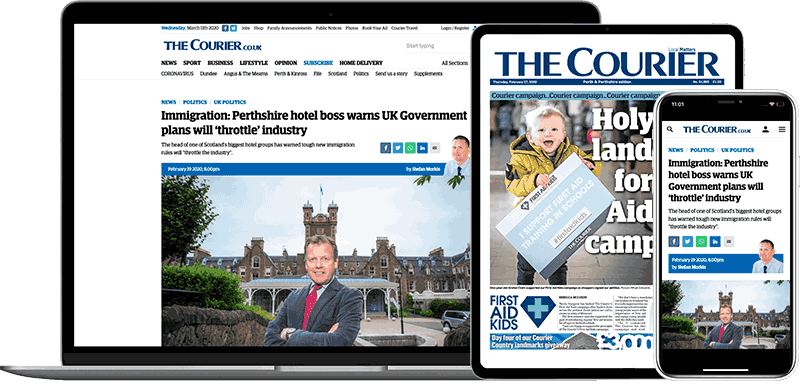 Help support quality local journalism … become a digital subscriber to The Courier
For as little as £5.99 a month you can access all of our content, including Premium articles.
Subscribe