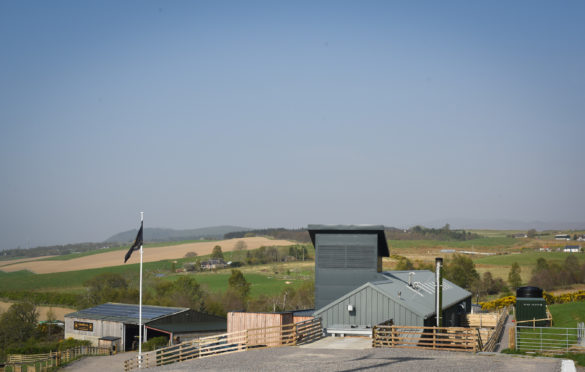 The growing global interest in Scottish single malts is spurring a revival of dormant distilleries, such as Port Ellen, Rosebank and Brora, or the creation of single malts named after distilleries that are long gone, for example Stronachie and the new distillery Glen Wyvis: it was to have been named Ben Wyvis, after a Dingwall distillery closed in 1926, but the firm that owns the name refused to sell it.
The latest addition to that Memory Lane list is Yardhead. It is being marketed, unusually, as a no-age-statement single malt aimed at young drinkers and "suitable for mixing", by Crabbies—normally associated with green ginger wine and ginger beer.
There was a distillery called Yardheads, a street backing on to Great Junction Street in Leith, Edinburgh, an area once awash with distilleries, gin rectifiers, merchants, blenders and bottlers. It was started in 1825 by Alexander Law, who went bust within a year. He was followed by four other distillers who all either failed or sold up. In 1852 it was acquired by T&J Bernard, who already distilled at Abbeyhill Distillery, also called Croftanrigh, near the Palace of Holyroodhouse.
How long Bernards operated Yardheads is a moot point. It is said distilling stopped in 1884, but another source states it continued until 1914. Their best-known whisky was Double Encore. The firm continued, trading in whiskies from other distilleries, under the name Bernard & Co (Leith Distillery) Ltd, until the 1930s, but by then family involvement had long ceased.
Around 1850, whisky merchant and fruit cordial maker John Crabbie bought and expanded an adjacent stout brewery at Yardheads, to store whisky, rectify gin and make fruit cordials and the firm's signature product, green ginger wine.
Crabbie's survived decades of ups and downs and in the 1980s was acquired by Macdonald and Muir, who also acquired Glenmorangie. They moved ginger wine production from Leith to Broxburn, Mid Lothian, then in 2007 sold the brand to Halewood International, who moved production to Liverpool. However, John Crabbie and Company Ltd remained registered at Mitchell Street, Leith.
A planned new £7 million Leith distillery will produce Yardhead (note: not Yardheads), with the single malt currently sourced from an un-named supplier. Edinburgh might once again become a hive of malt whisky distilling,