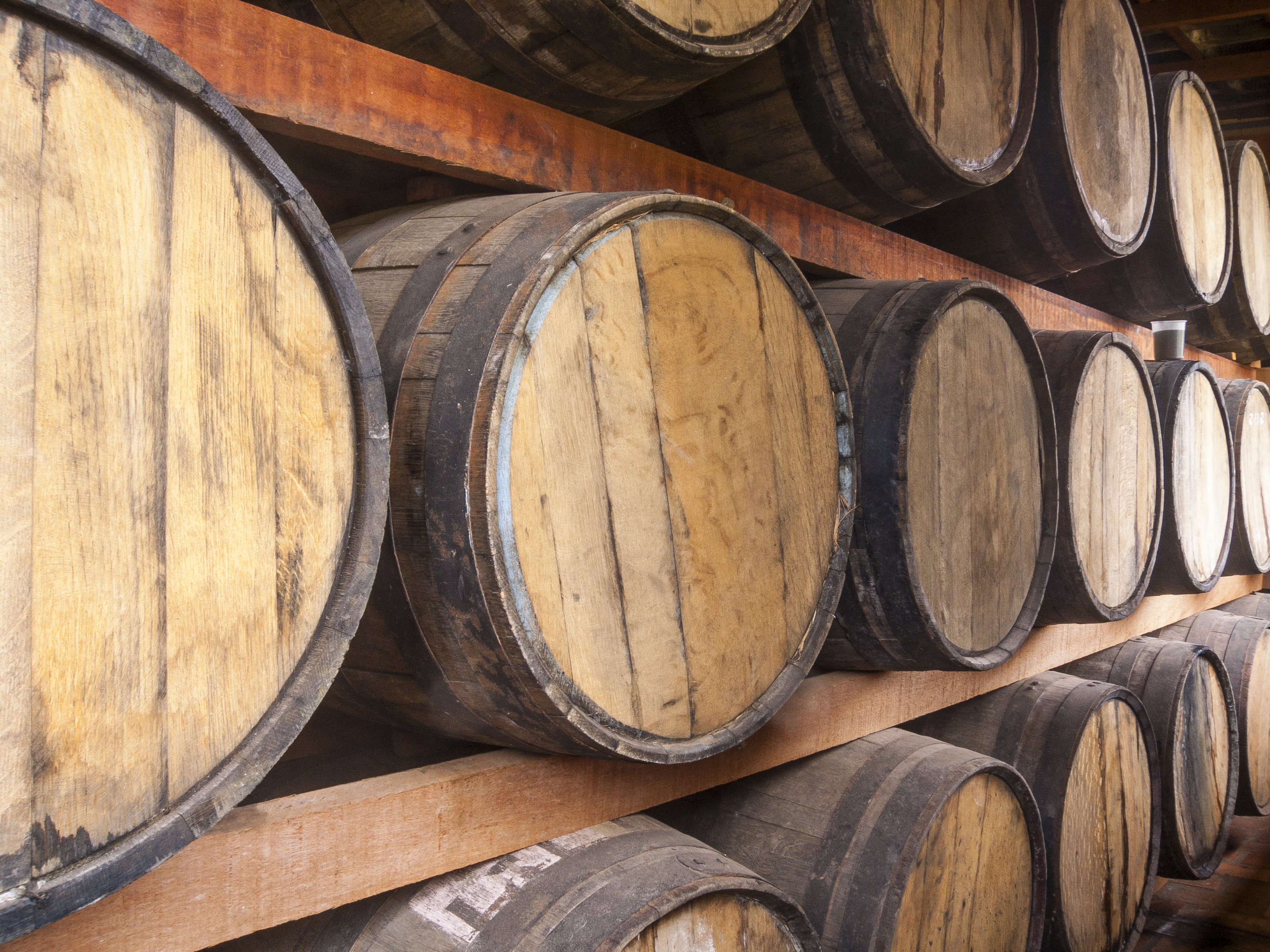 The role of the cask in whisky making is crucial and entire forests of white oak are planted, grown and managed in the US to supply the barrel makers. They supply the bourbon industry and the ex-bourbon barrels come to Scotland, either complete or knocked-down. Pre-used casks from Spain, Portugal and France also find their way here – the Scotch industry can never get enough of them.
Thanks to periodic refurbishment and re-charring, barrel life ranges from 50 to 80 years, sometimes longer – but finally barrels get pensioned off, feeding a growing industry that turns them into garden or café furniture, planters and 101 other things. Even the shavings get used to smoke salmon, trout, venison or duck in Scotland's many smokeries.
One successful firm that transforms barrels into delightful furniture is Barrel Creations, in the Cabrach, seven miles south of Dufftown, Moray. It was launched in 1982 by Colin McBain in Craigellachie and moved to the Cabrach in the 1990s. Colin (70), his cooper son Donald (43) and two staff give old casks a whole new role and lease of life as everything from garden tubs to amazing drinks cabinets and other items – all displayed on their website.
Enquiries have come from the US and orders from all over Europe, from individuals, hotels and restaurants – all built to order and dispatched by courier. One amazing enquiry was for a king-size bed, shaped like a giant barrel. No order was placed, but Colin and Donald are still keen to build one.
Their barrels come from distilleries and cooperages, collected locally by the firm's pick-up and trailer, or brought from further afield by haulier.
Appropriately, Barrel Creations sits next to the Grouse Inn, the Cabrach's one hostelry near a bridge over the River Deveron, ensuring passing trade in the tourist season. In winter, many orders are for birthday and Christmas presents, with demand for garden furniture starting in the spring. Tub prices start from £20, with drinks cabinets beginning at around £300.
So if you want to roll out the barrel and give someone something really special, why not contact www.barrelcreations.co.uk