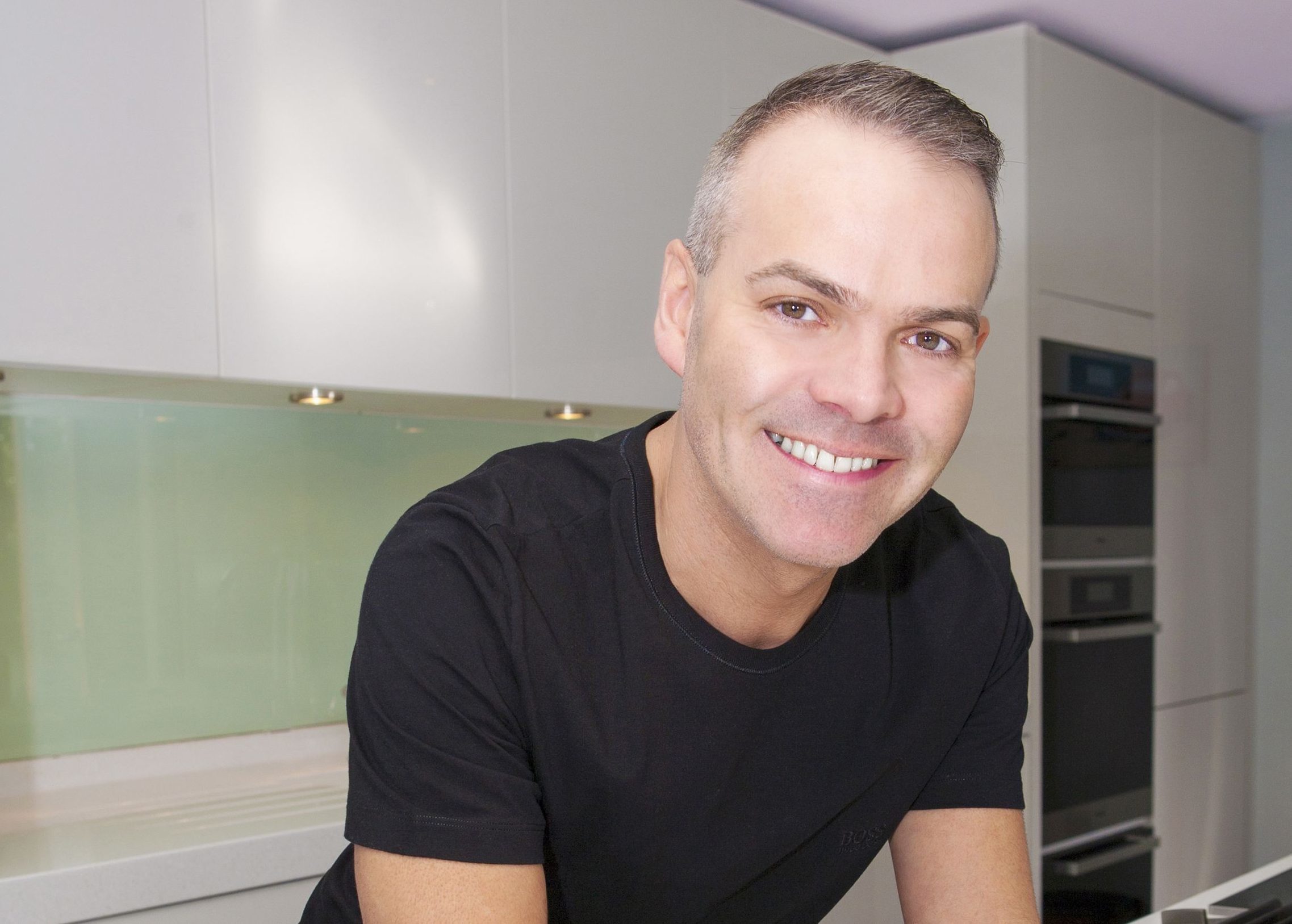 He's cooked in world-class kitchens, just released a cookbook, landed a "dream job" and has plans to open up a business… Simon Wood's been busy since last year's MasterChef win. He tells Gemma Dunn why it's "all good".
For lifelong foodie Simon Wood, a career in the kitchen was always a case of 'when', rather than 'if'.
"I've always wanted to cook, I've always watched cookery shows, I've always read cookbooks and I've always wanted to be involved in that. In any concept," the 39-year-old recalls.
"So if I can get a cookery TV show, I want one. If I can write a cookery book, I want to do it. If I can win MasterChef, I want to do it."
And he's a man of his word. Since applying for, and winning, MasterChef 2015 – "I got into work one morning and someone had sent me an email that really rubbed me up the wrong way. I applied and never looked back" – Simon, dubbed the series' brightest ever talent, has enjoyed a whirlwind of success.
"It's been crazy; it's been the quickest year of my life. The best but the quickest," quips the Mancunian, who counts stints at Simon Rimmer's Greens Restaurant, Marcus Wareing at The Berkeley, and Theo Randall at the InterContinental among his exploits.
"It was a massive culture shock, though. Sometimes I still wake up and think, 'Oh God, it's really real', but I've done so much and there's so much more to come."
Rapidly ticking off his bucket list, the father-of-four is seriously busy – first with his debut cookbook, At Home With Simon Wood.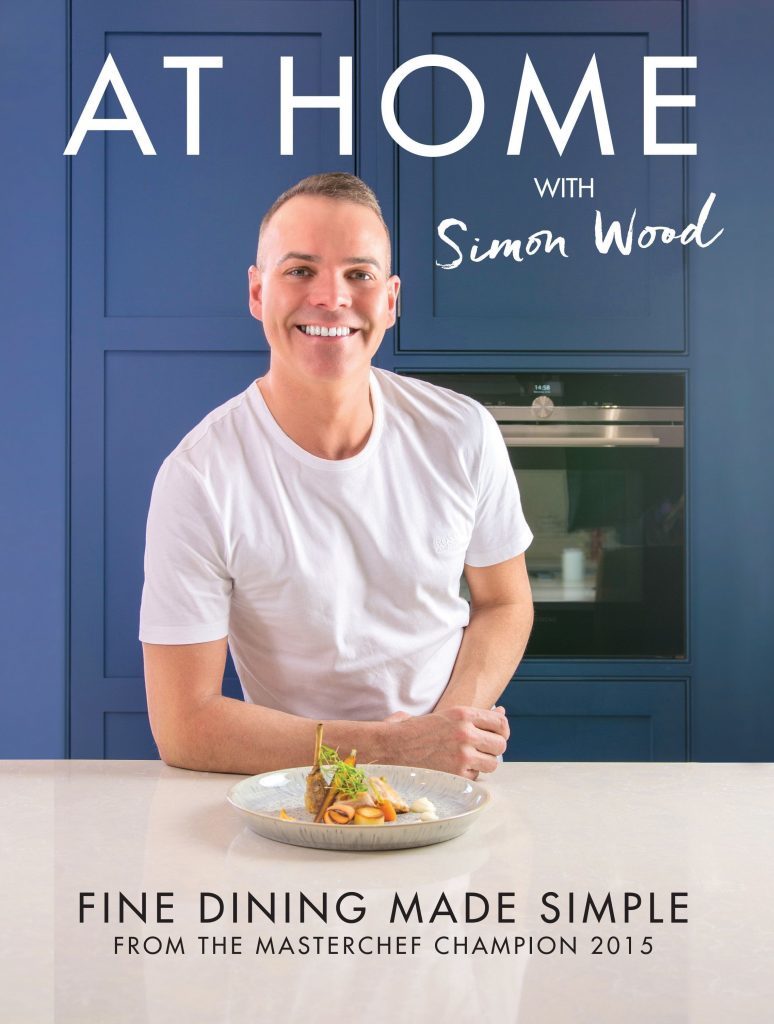 "I want people to look at the book and say, 'My God, look at that; I couldn't do it', but then actually have a good read and think, 'Yes I can'," he enthuses of the book's 'fine dining made simple' ethos.
"Do you know what? There's one dish in there that uses one ingredient – cauliflower! There are some spices but essentially it's cauliflower and, to me, it looks outstanding. If someone can generate that dish with some inspiration from my book then I'll be made up.
"Don't be scared of doing it wrong: just learn and practise," he adds.
There's a section dedicated to the art of plating up, too, and chapters covering a range of themes, including salads, non-gluten, pasta, meat, sweet things, the sea and vegetarian dishes.
"Hopefully it will inspire people to turn out some good quality food for friends and family, and not spend a fortune doing it," says Simon, who suggests going for a taster course menu – five dishes, each from different sections of the book – for a well-balanced dinner party.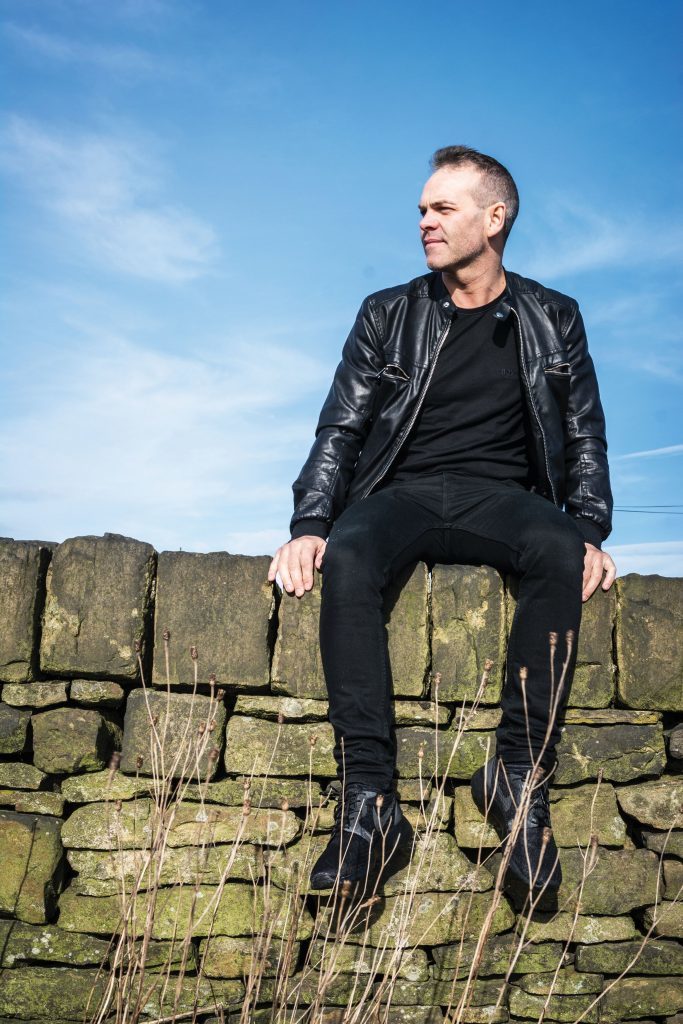 While penning recipes is a straightforward process for the one-time burger-flipper, he admits whittling them down was slightly more complicated.
"I don't dislike anything, so I find picking ingredients to put together really easy. The most difficult thing is what not to put in," he exclaims, laughing.
As well as his book release, Wood recently landed his "dream job", as executive chef at his beloved Oldham Athletic AFC.
"I'm going to be opening a fine dining restaurant [at the stadium] too," he reveals. "Initially, it will be a pop-up on the third Thursday of each month, called The Boardroom by Simon Wood.
"I'm currently looking at premises [in Manchester] to open a business," he adds, "which is going to be somewhere that's relaxed and contemporary and that serves sophisticated dishes with a modern twist, using wholesome, enjoyable ingredients. I've worked in city centres, I know what people want and I know there's a gap I can fill.
"So there's the book, the pop-up boardroom and the full business," Wood muses. "Busy is good. Busy is definitely good."
Why not get busy in the kitchen yourself? Here are three of Simon's recipes to crack on with…
:: GOAT'S CHEESE AND BEETROOT SALAD
(Serves 4)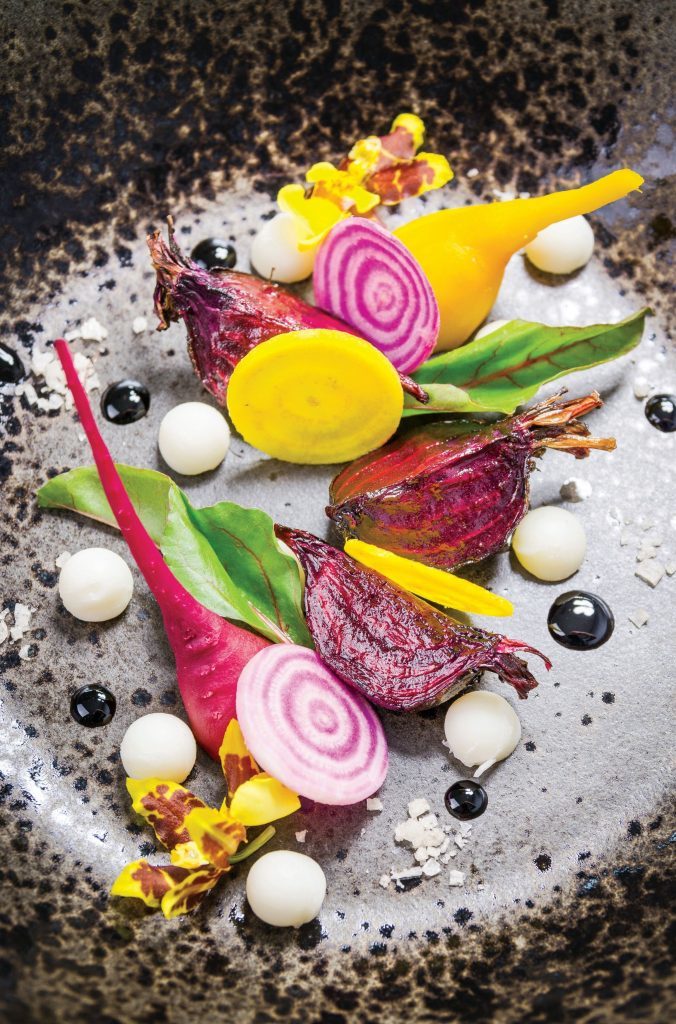 200g baby purple beetroot
Olive oil
Smoked sea salt (available in all good supermarkets)
Balsamic vinegar (Wood recommends using Belazu but any brand will work)
1 candy striped beetroot (try your local greengrocer or farmer's market for the more unusual varieties of beetroot, or just use what you can find)
1 golden heritage beetroot
Ice water
Beetroot leaves
300g hard goat's cheese
Cracked black pepper
For the panna gratta:
Stale ciabatta
Olive oil
Garlic clove
Sea salt
To make the panna gratta, take a stale ciabatta and either chop or use a processor to break down into small bite-size pieces and crumbs.
In a large frying pan, add three tablespoons of oil and heat gently. With your knife, crush a garlic clove just enough crack it open and fry off until just brown. At that point, remove it from the oil and add in the breadcrumbs. Coat evenly and season with sea salt. Once they are starting to brown put them on a baking tray and toast gently in the oven for 10 minutes at 150C until dry and crunchy. These will keep for months in an airtight container.
For the roasted baby beets: preheat your oven to 190C.
Clean the baby purple beetroot and remove the root tip and cut off the stem and leaves. Set these aside for your garnish later.
Toss the purple beetroots in olive oil and smoked sea salt and place into a roasting tray in the oven until softened. Check them after 45 minutes to an hour, then remove from the oven.
Once cool enough to handle, scrape the skin off with a paring knife and dress in the balsamic vinegar. Next, very carefully peel the candy stripe and golden beetroots and using a mandoline or sharp knife slice around four pieces per person. Next take a 2.5cm cutter and cut a perfect circle out of the beetroot slices.
Set these aside and boil a saucepan of salted water. Tidy the ends of the beetroot leaves and blanch for 30 seconds before dropping them into iced water. This will stop them cooking and keep that great colour.
Drain the beetroot leaves on some kitchen paper and start to plate up, making sure you alternate the different varieties of beetroot.
If you buy a good quality goat's cheese, you only need a little and it is perfect as it is. Use a small baller to create spheres of the cheese and then arrange around the beetroot.
Add a twist of black pepper and finish the dish by piping dots of the balsamic vinegar around the beetroot and goat's cheese, and sprinkling over some panna gratta.
:: CHARGRILLED LAMB CUTLETS WITH FETA AND AUBERGINE
(Serves 4)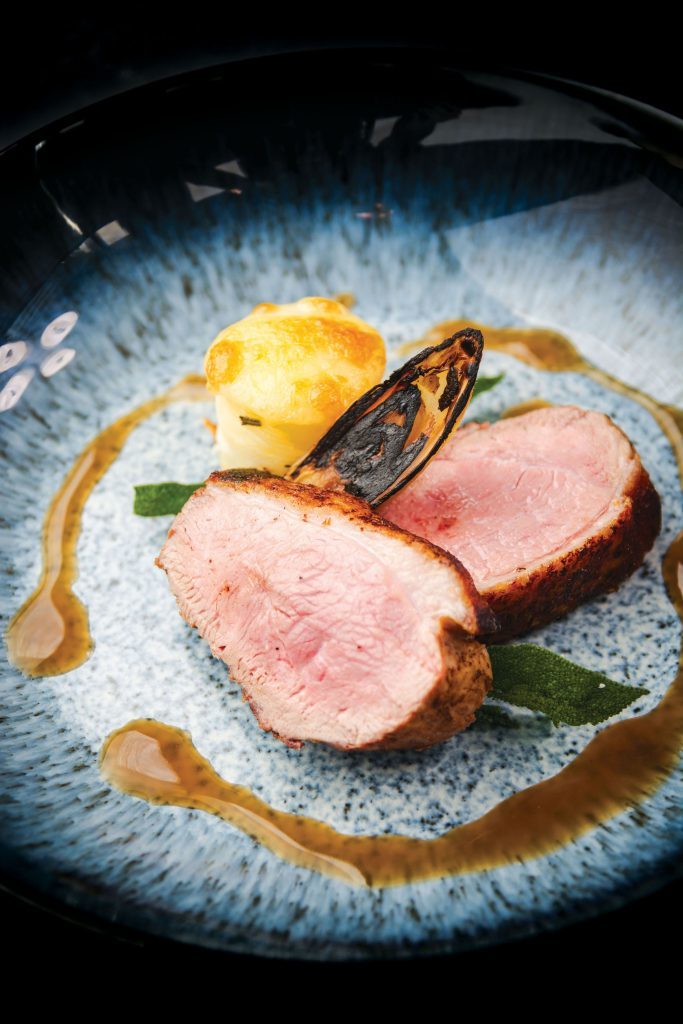 For the lamb:
300g natural yoghurt
50ml olive oil
Large bunch fresh oregano, chopped
Salt and pepper
12 lamb cutlets
For the aubergines:
8 baby aubergines
Olive oil, for brushing
2 small red onions, peeled and halved
1 red chilli
50g black olives
Salt and pepper
To garnish:
150g feta
In a food processor, blitz the yoghurt, olive oil and oregano and season well. Save a third of this for the garnish and then add the lamb cutlets to a bowl and coat well in the remaining marinade.
Cook on a griddle until charred and nicely cooked, then set aside to rest.
For the aubergines, brush with a little oil and season, then use the griddle pan to char and cook them through.
Add some foil in a frying pan and gently burn the red onion.
Finely slice the chilli and olives and use these along with the remaining yoghurt and oregano to garnish your plate.
Finally crumble the feta over.
:: TWISTED TIRAMISU
(Serves 4)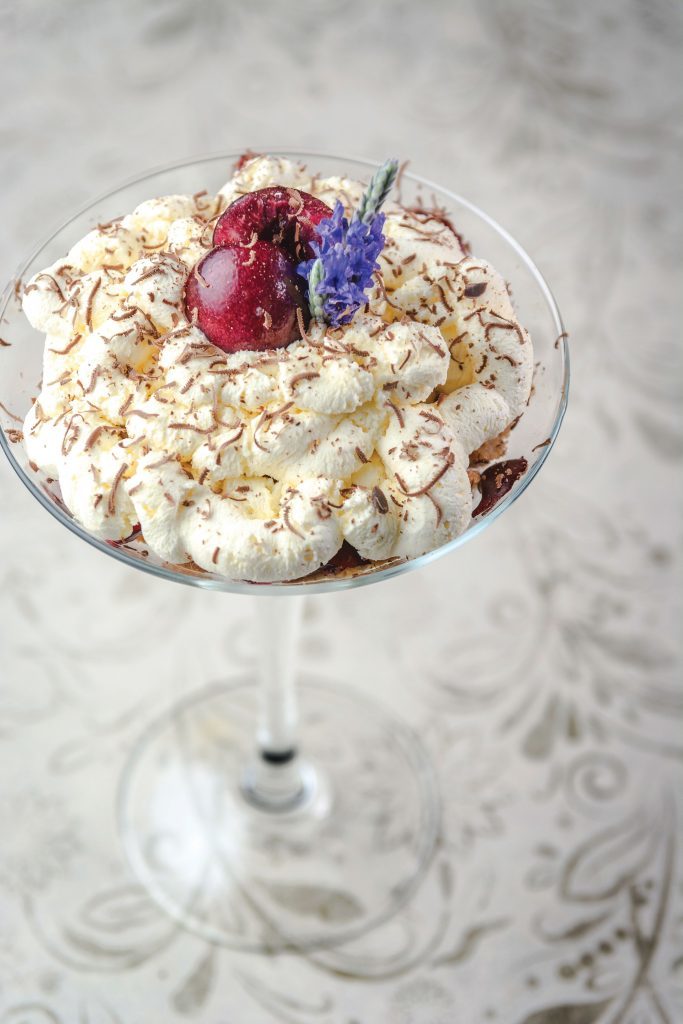 For the sponge fingers:
4 eggs, separated
150g caster sugar
100g plain flour
1/2tsp baking powder
For the tiramisu:
600ml double cream
250g mascarpone
50ml Marsala wine
2tbsp kirsch
1 tin of pitted black cherries, chopped
5tbsp golden caster sugar
25g dark chocolate, grated
300ml espresso coffee
2tsp cocoa powder, to garnish
Candied cherries, to garnish
For the sponge fingers, preheat the oven to 200C and line a baking tray with baking paper.
Place the egg whites into a bowl and whisk until you have soft peaks. Add two tablespoons of sugar and continue whisking until it is shiny and you have stiff peaks.
Take another bowl and beat the egg yolks and the rest of the sugar until they are thick and pale yellow in colour. Separately, sift the flour and baking powder.
Fold half of the egg whites into the egg yolk mixture, followed by the flour and baking powder. Then add the remaining egg whites and add the mixture to a piping bag. Pipe out neat, evenly-sized fingers onto the baking tray and bake for seven minutes.
For the tiramisu: whisk the cream until soft peaks form. In a separate bowl, mix the mascarpone, Marsala, kirsch, a little of the black cherry syrup and the sugar. Gently combine with the whipped cream, then stir in the chopped black cherries.
Pour the coffee into a large bowl and add half the sponge fingers. Turn them until they are soaked, but not soggy, then layer them into a large serving dish or individual bowls. Spread over half of the cream mixture and some grated chocolate.
Then soak the remaining sponge fingers and repeat the layers, finishing with the creamy layer. Cover and chill for at least three hours.
To plate, dust with cocoa and grated chocolate and decorate with candied cherries to serve.
:: At Home With Simon Wood: Fine Dining Made Simple by Simon Wood is published by Meze Publishing, priced £20. Available now
THREE OF THE BEST… Salad dressings
:: Waitrose Italian Dressing, £1.86 for 235ml (Waitrose)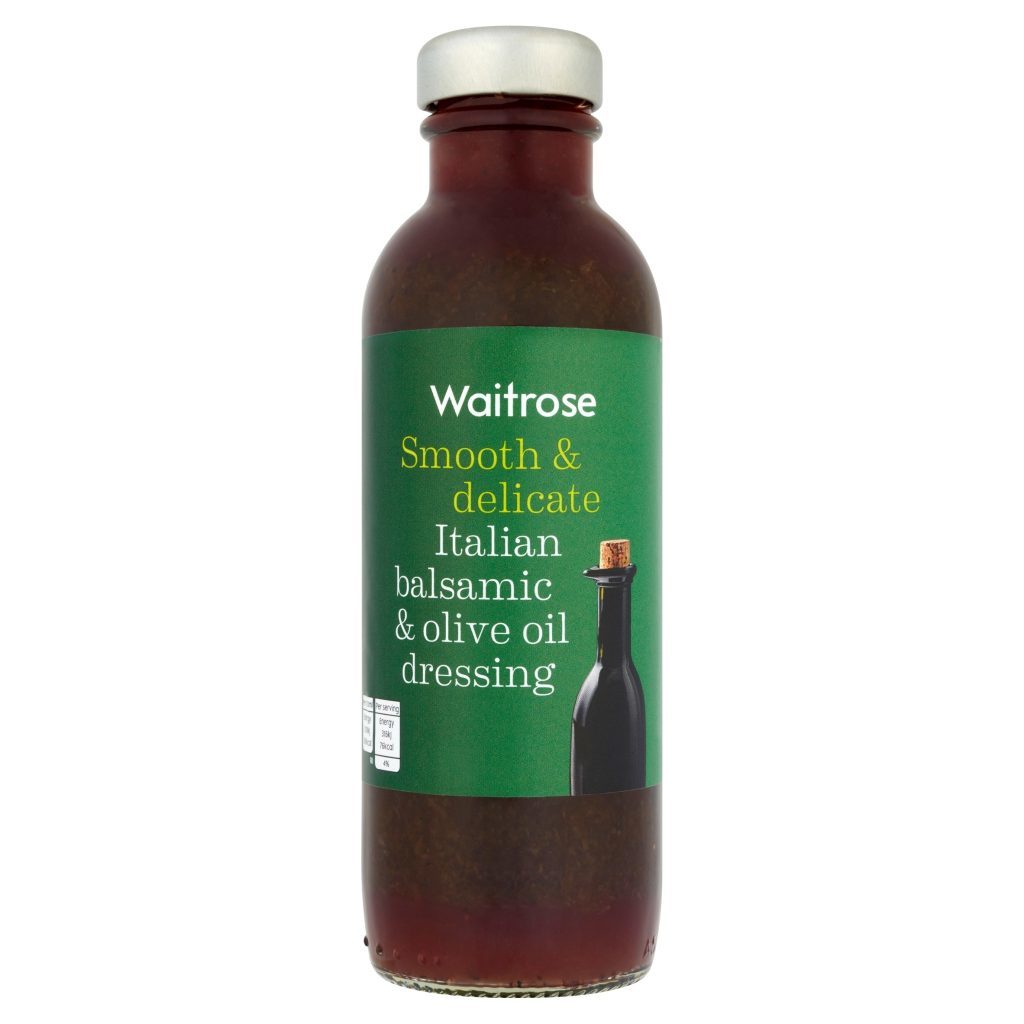 Delicious and light, this simple vinaigrette is a staple for those who enjoy their salads come summer. Give it a good shake before use!
:: Mary Berry's Salad Dressing, £2.95 for 240ml (Tesco)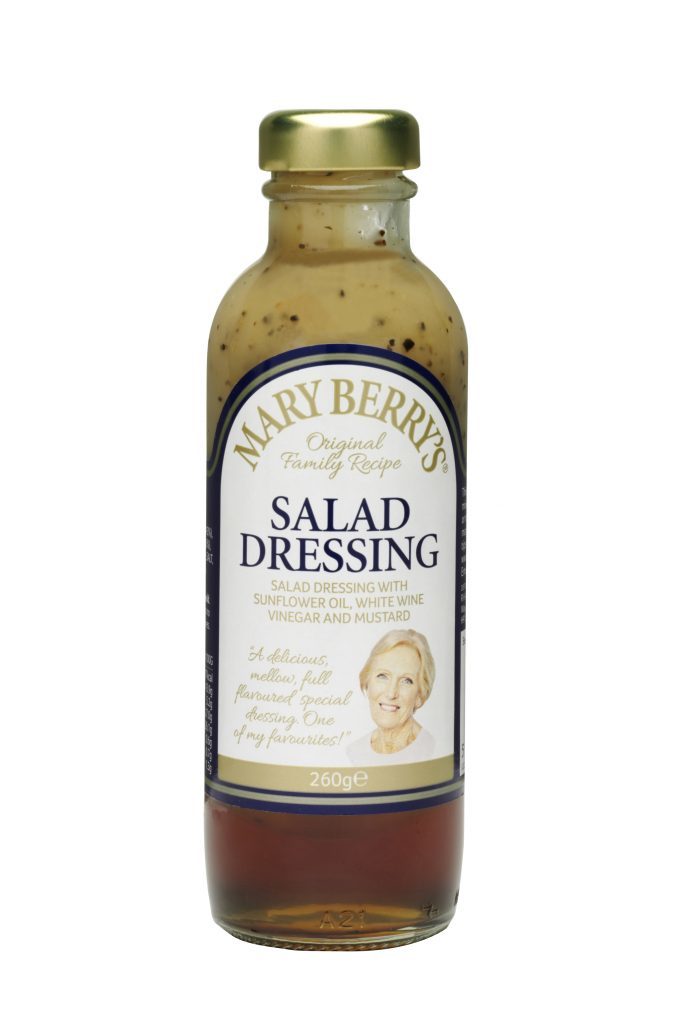 She's known as the queen of bakes – but it turns out Mary Berry can make a delicious dressing too. Offering a thicker texture than the average dressing, its sweet combination of rapeseed oil, white wine vinegar and mustard is sure to perk up any salad.
:: Pizza Express House Dressing, £2 for 235ml (Sainsbury's)

Honed and perfected over 30 years, it's no wonder this delicious, creamy dressing is Pizza Express' most popular. Blending olive oil and herbs, it packs a punch drizzled over salad leaves, pizza or pasta, or atop roasted vegetables.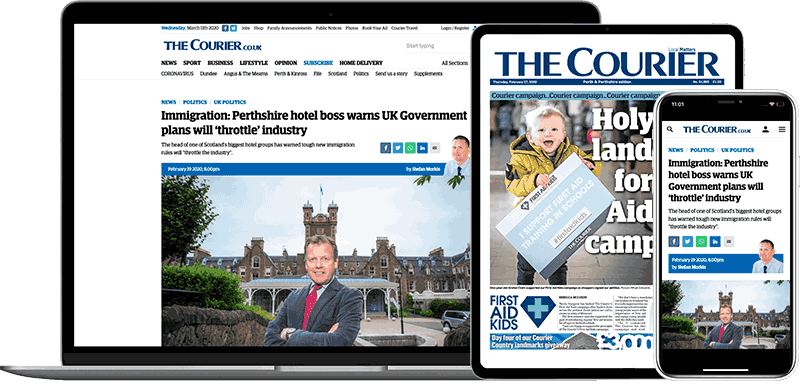 Help support quality local journalism … become a digital subscriber to The Courier
For as little as £5.99 a month you can access all of our content, including Premium articles.
Subscribe