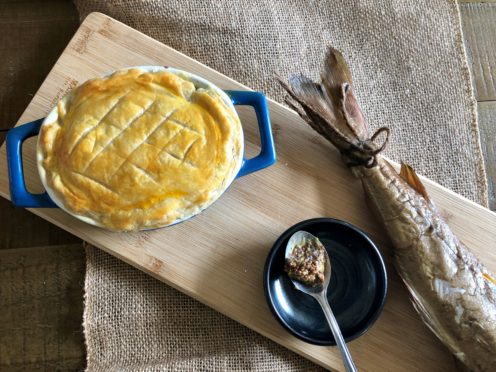 Catherine Devaney, who writes regularly for The Courier's food magazine The Menu, shares a recipe from a kitchen in the Fife countryside
Fishy tale
There's a tall tale about the origins of the Arbroath smokie. According to The Arbroath Smokie Bible by Iain R. Spink, one story goes that a fire broke out in a cottage where some salted haddock were hanging up to dry; the house burned to the ground but the "smokies" were "discovered" amongst the rubble.
Although an improbable yarn, I do love to imagine those hardy Arbroathians, destitute and bereft, pausing in the face of disaster to enjoy a piece of smoked fish.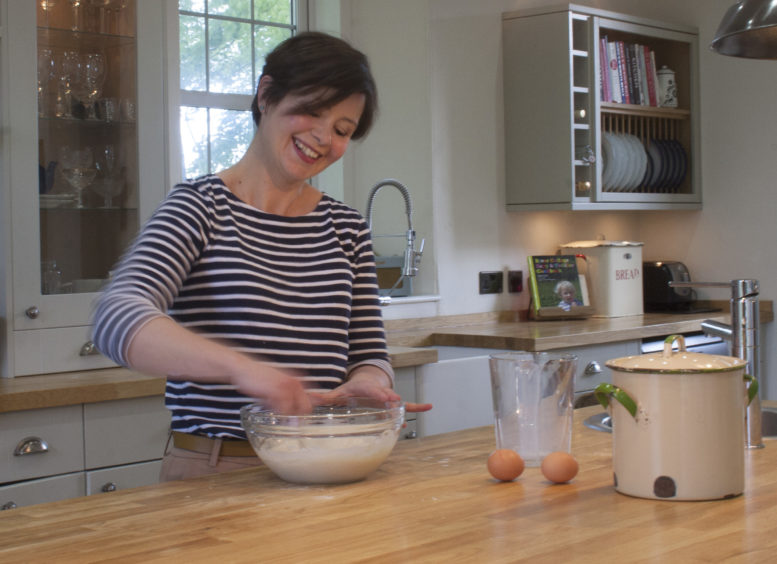 In fact I can't help but feel a certain kinship with them as I attempt to eat my way through the emotional minefield of lockdown – true, I'm neither destitute nor a house-fire survivor but I am home schooling and I know how to comfort eat.
A pie for one
This week I was pondering a fairly-barren fridge and a solitary smokie. So I made a pie.  Just a little pie, incredibly easy, and all for me; the kids being fascinated and repelled by smokies in equal measure.
Bring 150ml double cream to the boil then turn down to a simmer, add two handfuls of spinach and stir to wilt the leaves.
Stir in the flaked fish (remove the skin and all those devilish bones first). Add half a teaspoon of wholegrain mustard, juice of half a lemon, a grinding of black pepper, a grating of sharp cheddar, and stir.
Transfer to a small pie dish and top with puff pastry. Egg wash and bake at 200C for 20-25 minutes.
Don't forget some crusty bread to mop up the sauce.
---
Songs to cook to…
Here You Come Again by Dolly Parton – because a bit of Dolly always makes everything better!