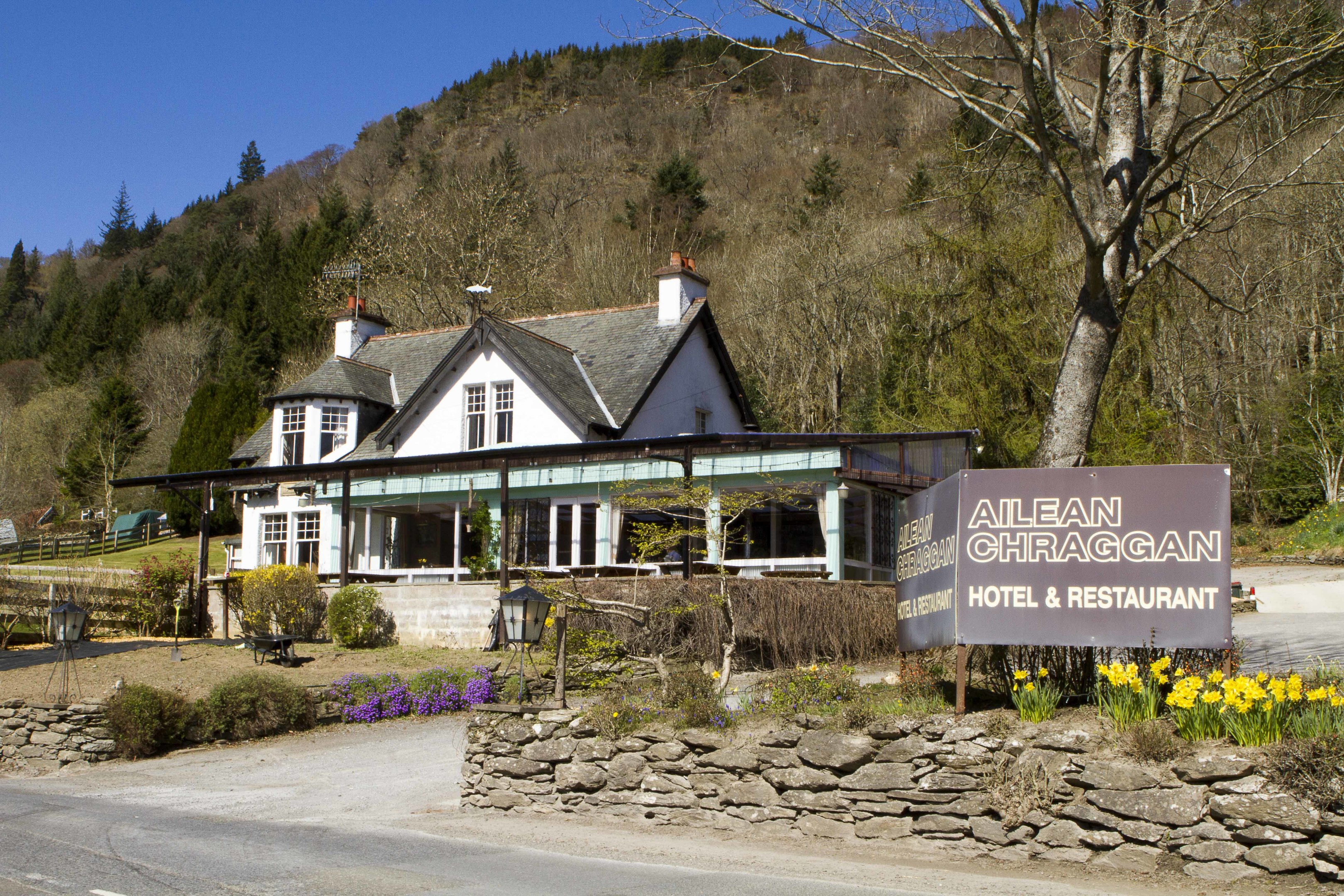 Having been run by the same family for decades, "The Chraggs", as this place is affectionately known, has become an institution for both locals and tourists visiting Aberfeldy and the surrounding Loch Tay area.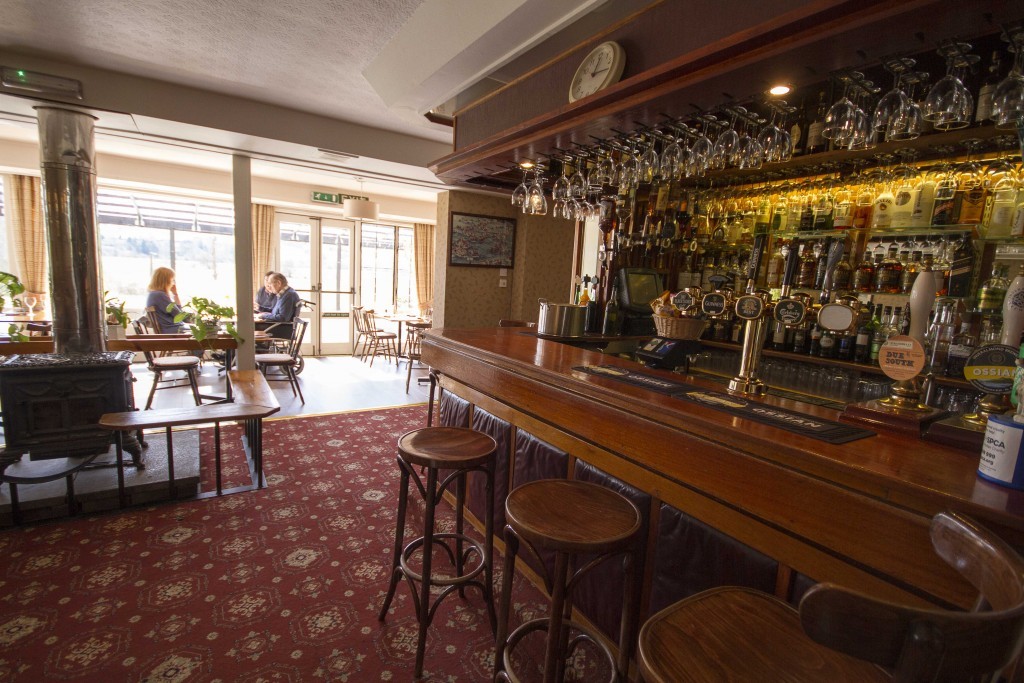 Recently, due to retirement, the hotel comprising five guest rooms and a restaurant has come under new management.  No doubt this will have caused concern for those in the "it ain't broke, please don't fix it" camp.
From the outside, The Chraggs still looks like (and in essence, is) a large family-run B&B but we were delighted to find the car park busy for a Wednesday evening….so far so good.
On entering the restaurant, guests are transported back in time to a large, 1970s living-room style area with a bar at the centre.  The décor is certainly dated right down to the boldly patterned carpet, but it does not look tired or worn, just not of this era.
The atmosphere is comforting and cosy; a log burner providing the physical warmth whilst the mix of chatting locals and weary cyclists at the bar and satisfied diners at the tables provide a welcoming buzz.
One would be forgiven for assuming that, in keeping with the home furnishings, the menu would be made up of prawn cocktail and scampi in a basket.  Much as I love all of those 1970s staples, I am happy to report that the dishes on offer are far from predictable or passé.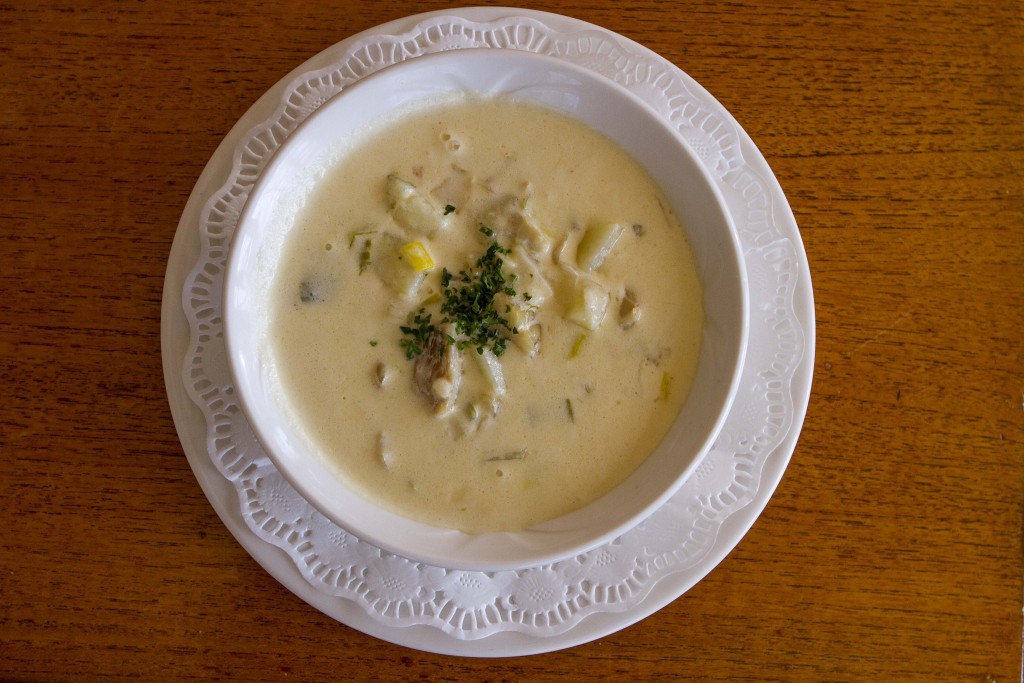 I chose to start with the ricotta, spinach and sun-blushed tomato ravioli with parmesan & basil pesto, which was stunning.  The three large squares of clearly home-made ravioli were generously filled and doused with a rustic chunky pesto that I could have eaten with a dessert spoon.  My Mum had Cullen Skink, which, in order to save room for later, she was determined not to finish.
Due to its creamy, smoky richness, however, she failed in her restraint and the bowl was wiped clean with the home-made bread.  Our table's final starter was the haggis bon-bons.
The accompanying neep and tattie croquette was much more under-seasoned tattie than neep but the crunchy bon bons and sauce balanced out the blandness.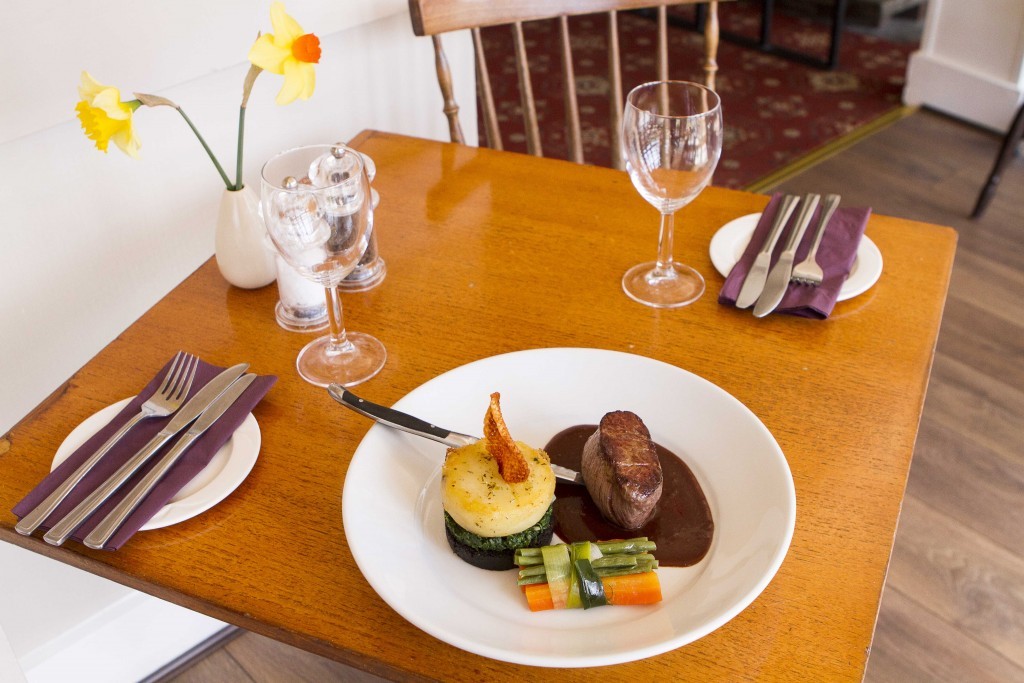 On to the next course and again we were astonished at the modern elegance with which the dishes were presented.
My venison haunch with fondant potato, black pudding, wilted spinach and dark chocolate and raspberry rich jus was substantial in its size, cooked to tender, medium-rare perfection and complimented with a sauce that, unlike others that are adventurous in their description but underperform in their conception, actually tasted of dark chocolate.
I was one happy diner.  My partner's pan seared scallops on a bed of spring onion and pepper risotto was served in scallop shells and the white wine sauce made a delicate companion to the bittersweet flavour of the peppers.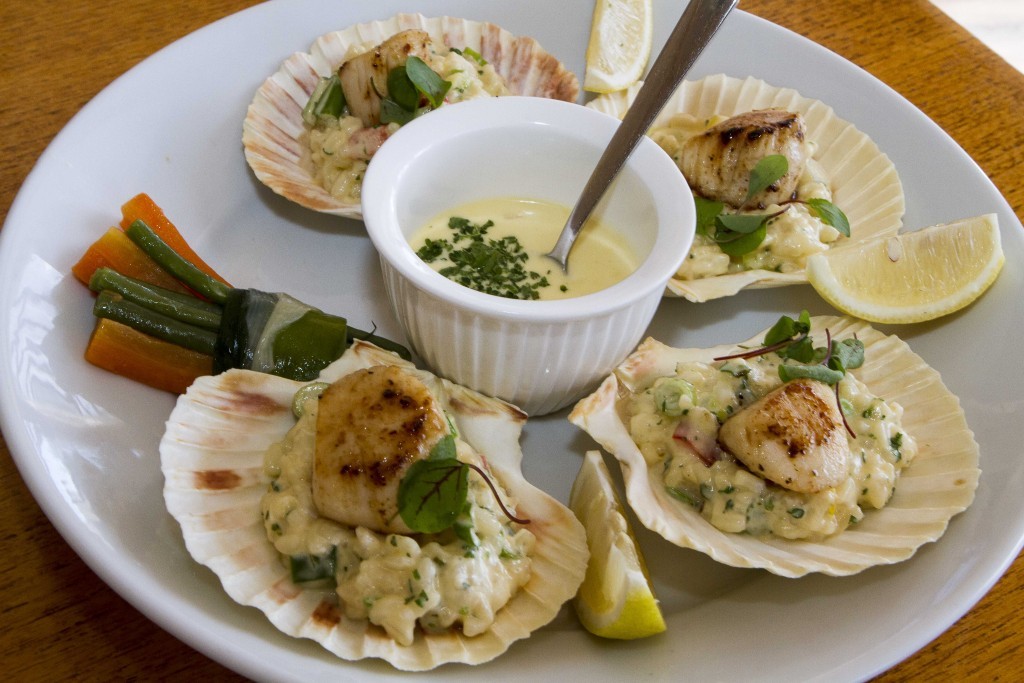 Our last main course was the pan sautéed gnocci with Mediterranean vegetables topped with grilled goats cheese.
This was our least favourite dish. Although generous in portion size, it had no sauce to it, making the potato dumplings rather dry.
The use of dried herbs instead of fresh was also a disappointment but Mum still made a jolly good dent in it before admitting defeat, just in time to be able to save a small space for a home made praline and honey nougat parfait. Her reluctance to share was clear evidence of her enjoyment.
I went for the strawberry baked Alaska with white chocolate and Drambuie sauce, which was delightful in its variety of textures and flavours – each aspect of the fire and ice pudding made in-house.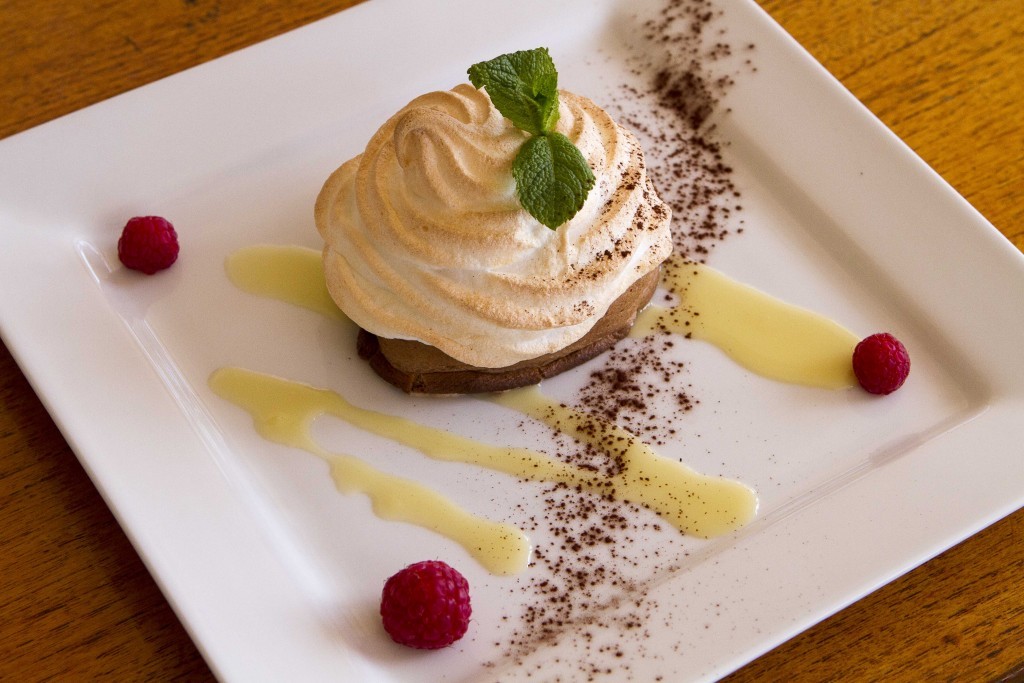 On first visiting The Chraggs, I was so pleasantly surprised at the contrast between the days-gone-by décor and the modern, elegant food that I returned this time with high expectations but a fear of disappointment.
I was thrilled to discover that so many components of the detailed menu are still created on site and that the welcome-all attitude has been maintained by the new management who are clearly enjoying the new challenge of running an established restaurant with a loyal client base – diners who will be relieved that at least so far, their Chraggs has escaped the danger of being revamped.
Info
Price: Starters £5.45-£6.95; mains £10.95-£17.95; desserts £5.95
Value: 9/10
Menu:  9/10
Atmosphere: 8/10
Service: 9/10
Food: 8/10
Total: 43/50
Info: Ailean Chraggan Hotel
Address: Weem, Aberfeldy, Perthshire PH15 2LD
Tel: 01887 820346