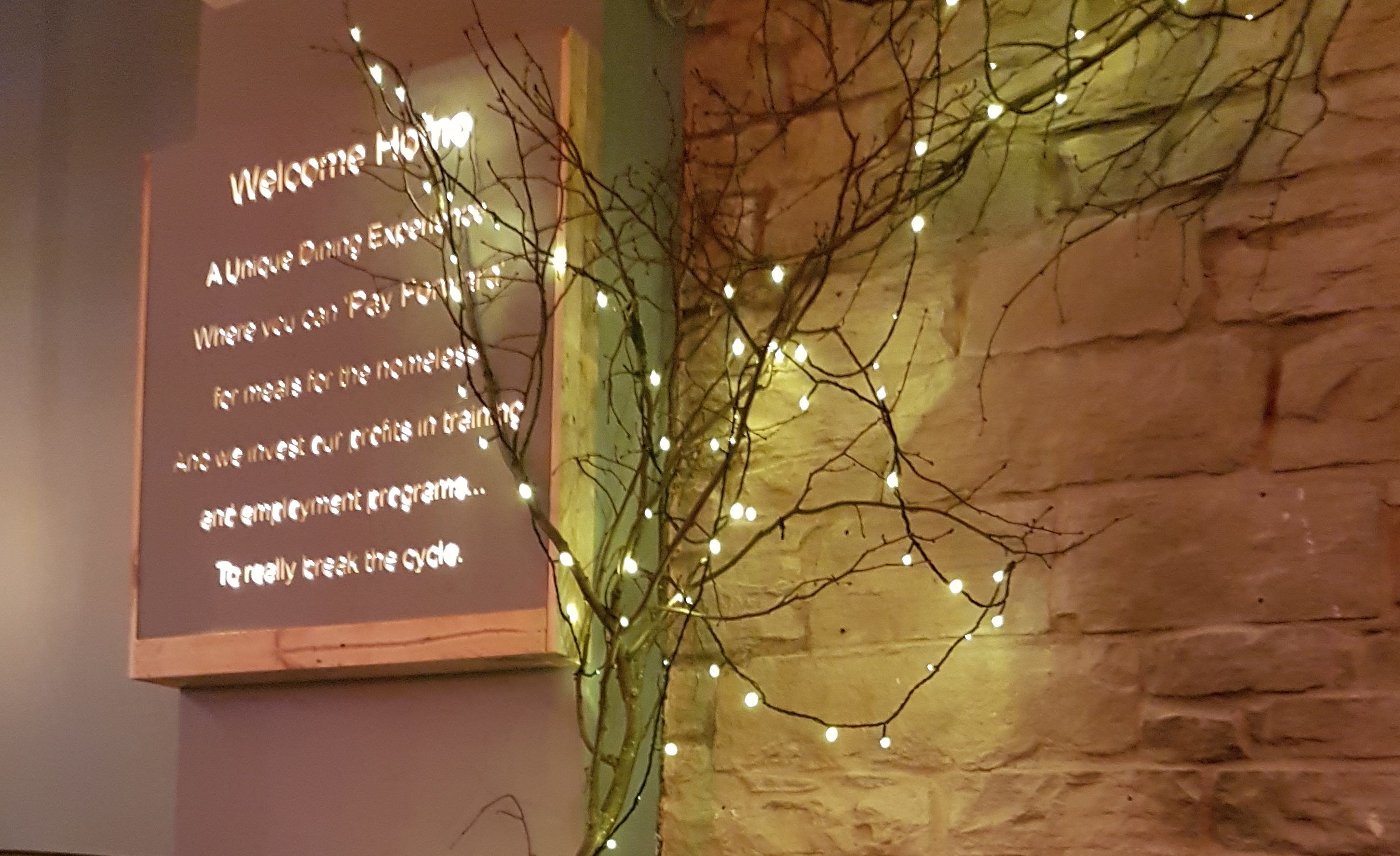 When you eat out as often as we do, many restaurants well worth their salt threaten to become a real home from home. So one actually called Home, with an interesting and socially significant meaning to the name, is right up our rue in more ways than one.
You may have heard of Home at Maison Bleue in Edinburgh recently, when this one third of a chain including the original Maison Bleue itself and Maison Bleue Le Bistrot, was visited by one Leonardo di Caprio, obviously fed up with low calorie Hollywood fare and up for showing a female fan a good time over lunch – all in the best possible taste, of course.
The Revenant star followed in the footsteps of the lovely George Clooney (you can tell my age group as a fan; no Mrs Robinson-ing overmuch younger men for me anymore) in supporting Home's connection to the Social Bite charitable project. Founder, Josh Littlejohn, found himself in this year's New Year's Honours List for his work in championing good food and realistic training and employment opportunities in the catering trade for the homeless in the capital which means that they can learn at the feet of experts, including regular guest chef, Michelin-starred Martin Wishart.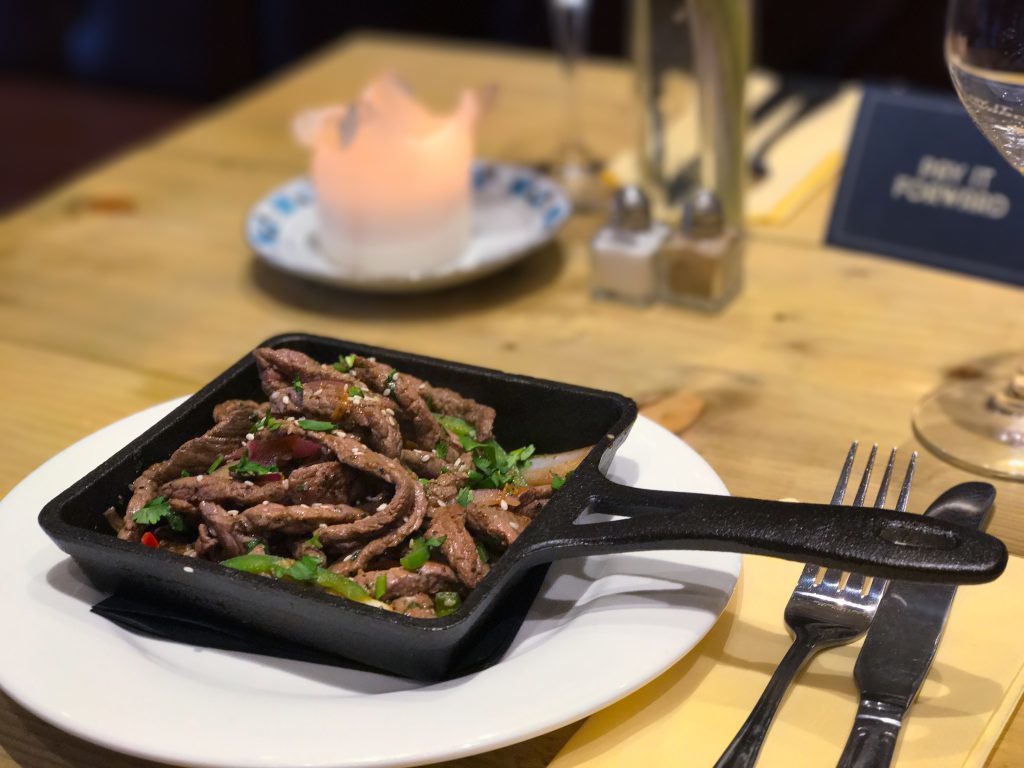 Alongside that, the place is open on Mondays between 3 and 5pm for homeless people to dine with dignity and any other diner can pay forward a certain amount with their bill to provide meals for the homeless.
We fetched up on a busy Thursday evening at 5.30pm (the weekend had obviously started early in Embro) and Home was already filling up with a mix of regulars and seasonal visitors.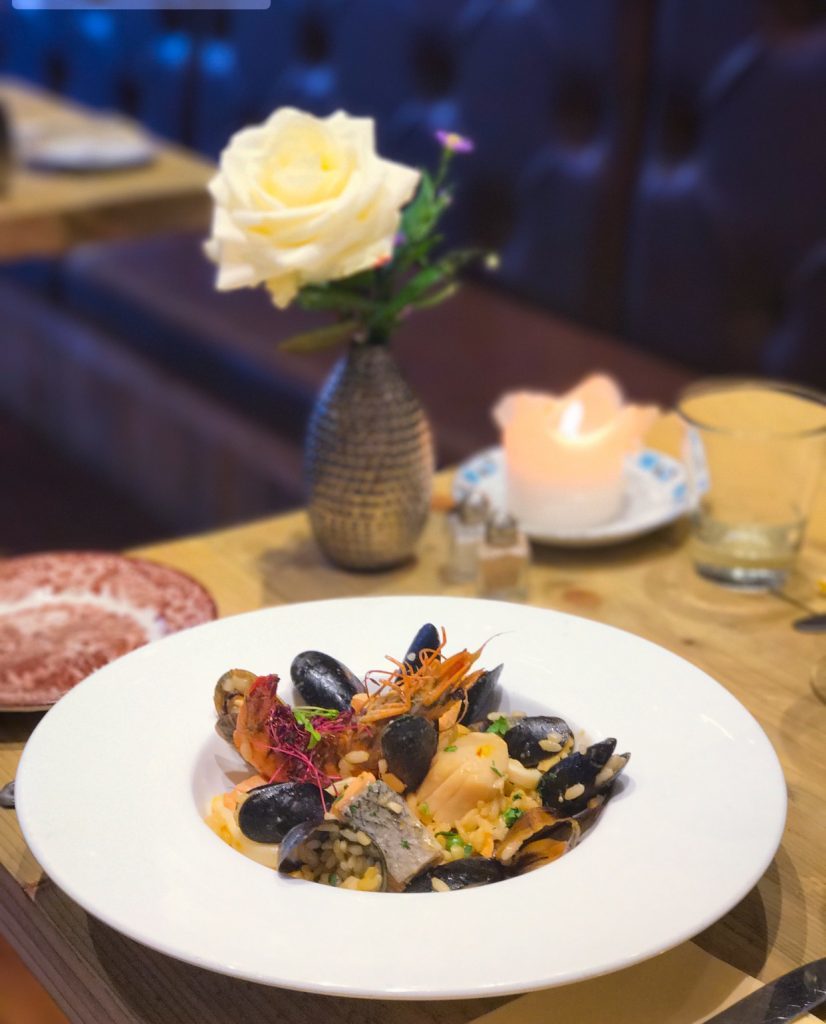 The style is a happy mixture of French, Scottish and North African elements, with some Asian overtones thrown in so there's plenty to choose from for a range of tastes. And the tastes on the plate are full-flavoured, robust and well-presented. There are set dinner menus but we opted to go down the route of Les Bouchees and, being greedy sorts, Les Bouchees Doubles. The word is translated as "mouthfuls" but each portion was very healthy and we followed the recommendation to share three starters, including a shellfish bisque, served with sourdough bread (£5.90), Saigon beef (marinated in ginger, green chillies, sesame seeds, sweet basil, garlic and soy sauce) served with Asian greens (£8.50) and surprise calamari at £7.50. This last boasts a secret recipe so we had to guess about the component parts (apart from the calamari, of course. No version of the old chestnut: "The surprise is there's no chicken" joke here…). It was crisp, salty and herby with a touch of heat and the other two dishes were delicious – the beef had plenty of texture without being tough and the soup was velvety smooth and obviously created with a proper shellfish stock. I'd never shared soup before and I would advise you to do it while not wearing a white shirt and only with close friends who don't mind the odd splash as the spoons clash, which they certainly did as three of us dived in shamelessly.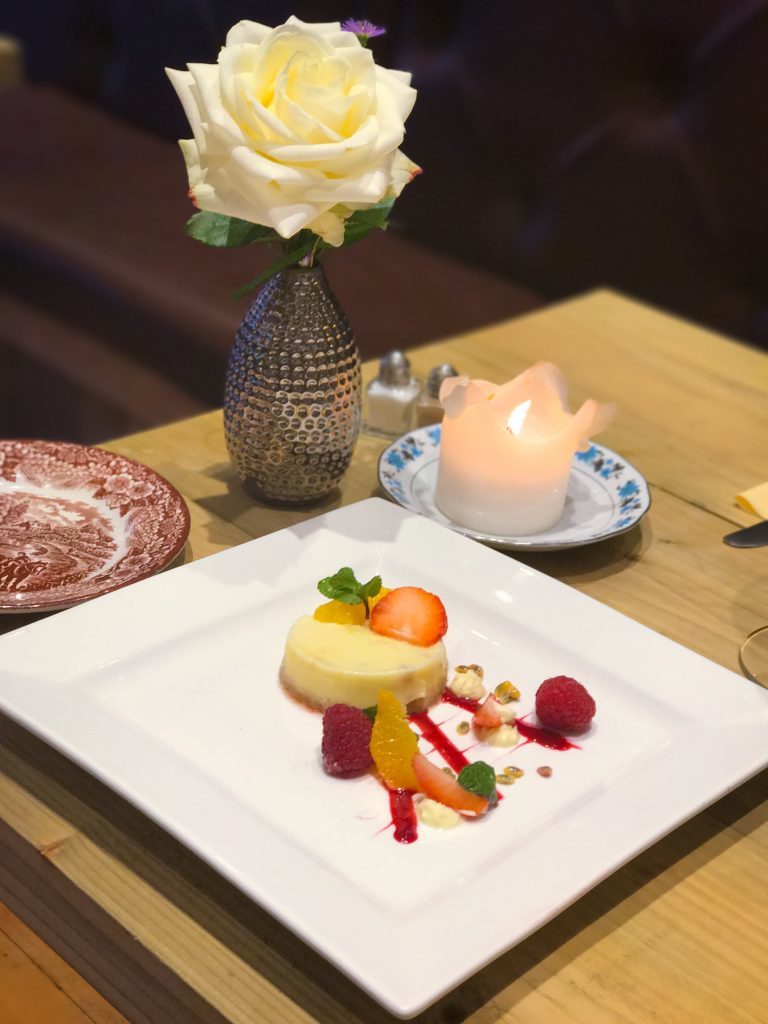 As to the mains, my friend Ivor opted for the North African lamb tagine from the "Doubles" list, slowly cooked leg and shoulder served with steamed saffron couscous (£19.90) which he reckoned was as tasty a dish of this kind as he'd had. Or "flavoury" as another friend of mine would term it.
My husband Neil chose fish and seafood gumbo, Home's own version of the famous Creole classic (£18.50). He's eaten more fishy foods than even I have had hot dinners and he liked it a lot. Which says a lot.
My wild mushroom risotto (cooked in white wine, garlic, shallots and fine herbs and scented with truffle oil; £15) could actually have done with a bit more truffle oil and a little more stock to allay a certain dryness in the consistency; the ingredients didn't seem to come together somehow, high quality though they were individually.
There are also options like North African street favourite merguez sausage, Camembert fondue, Rosco's haggis balls (whoever Rosco might be), posh mac and cheese with truffle and traditional Chateaubriand for two so you can see what I mean about there being something for everyone.
There are daily puddings – we went for two (£5.95), a crème brulee with a good combination of soft, sweet interior and proper caramel topping and a lemon and key lime posset, which came served in a glass with a crumbly biscuit base, like a much lighter and sharper version of cheesecake. Good and refreshing at the end of a rich meal.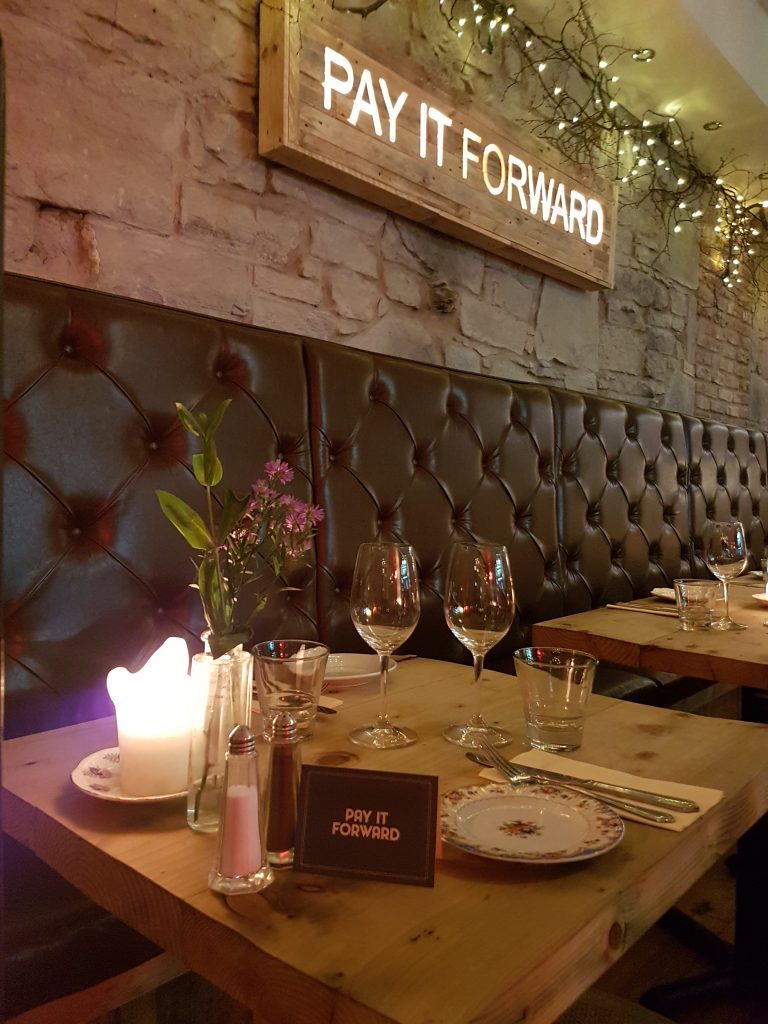 With exotic internationalism in mind, we had a bottle of Massaya Le Colombier, from Lebanon. The £36 price tag was a fairly severe mark-up but it was a good, strong-minded red, though not yet quite in the same class as its more venerable rival, Chateau Musar.
We did our bit for humanity by bunging 30 quid on the bill to Pay It Forward; it's good to think of someone else getting the benefit of an honest, big-hearted and big-flavoured eating experience in the heart of a First World capital.
Info
Price:  Lunch £15 for three courses; dinner starts at around £6 for starters, mains up to £30, with puddings of the day individually priced.
Value:
Menu: 7/10
Atmosphere: 8/10
Service: 8/10
Food: 8/10
Total: 39/50
Info: Home at Maison Bleue
Address: 7-8 Queensferry Street, Edinburgh EH2 4PA
Tel: 0131 220 0773
Web: www.home-restaurant.co.uk