This popular little tapas bar in Broughty Ferry has long been a firm favourite with locals and consistently features in the top recommended places to eat in the area on various websites.
In fact, it has become tricky to get a table on any night of the week, let alone weekends, so we were lucky to have been able to bag ourselves a table in order investigate what their secret is.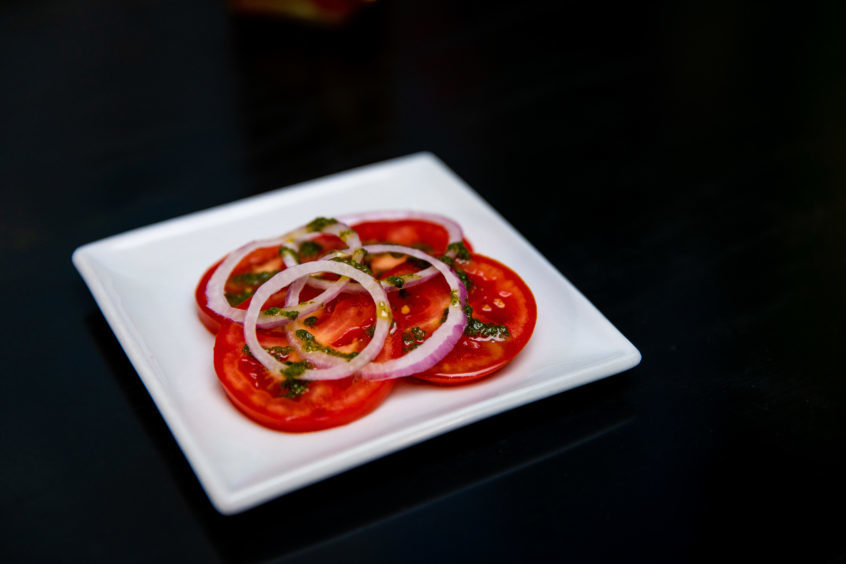 First impressions count for so much and the pretty encaustic tiled stairway leading up to the first floor restaurant really does evoke visions of traditional restaurants in rustic Spain. And when combined with the garlic-infused cooking aromas tumbling towards us, we were starting to get into the Latin spirit even before we crossed the threshold.
The dining room itself is small and cosy. The tables and chairs are dark wood, the walls are rich, earthy colours with murals adding to the Mediterranean theme. Overall the atmosphere has energy in its volume of chatter and the constant movement of staff delivering seemingly endless platters of food to the handful of tables.
There is no menu at Sol y Sombra. The chef creates the set tapas dishes from the produce of the day. There are firm favourites that will usually be brought out but with daily variations. I love looking at a menu as it gets me really excited about the food but, on this occasion, we had a guest with us and so it was actually a relaxing change to just sit and chat with no need to concentrate on decision making.
We were asked if we had any dietary requirements and I got the firm impression that this was a serious question and any answer would be dealt with with as much concern. I have been told that the vegan dishes when requested are just as fabulous and plentiful as the "regular" set dishes, making this a really inclusive place to bring any guest.
A few nibbles of olives and nuts were brought out while we sipped our Spanish beer in anticipation of what was to follow, and our cold tapas arrived shortly afterwards.  Some of the dishes, such as the Manchego with olive oil are so delightfully simple and rely completely on quality ingredients as there is nowhere to hide. The cheese was dense and salty and got us off to a flying start as did the delicate slices of chorizo which, we were told, were the highest quality available.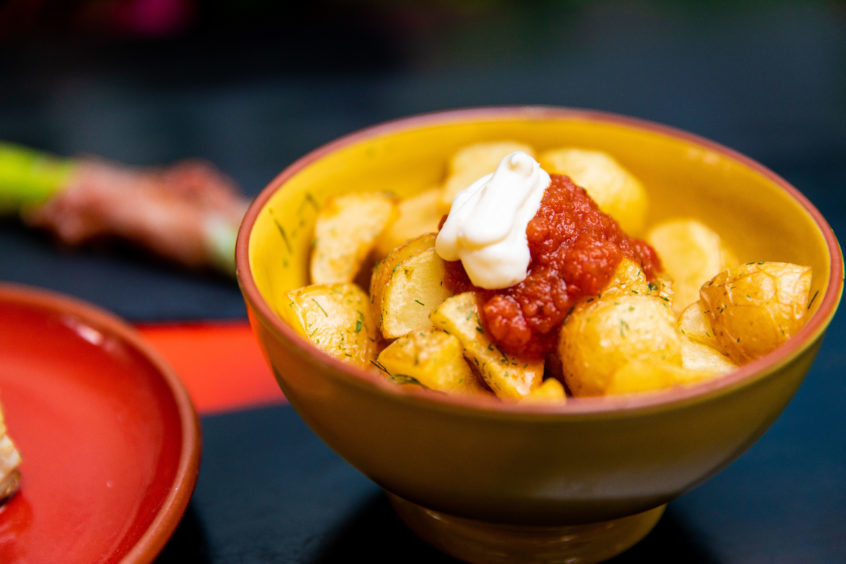 As each dish was laid before us, a brief explanation was given both in English and incredibly authentic sounding Spanish. Alas, I don't speak much of the language but it was lovely to hear nevertheless and all added to the atmosphere. Other cold plates included a tomato and onion salad which was just OK, and an interesting combination of sliced roast beef with figs and hoisin sauce which, for me, tipped the dish too far over on the scale of sweet/savoury.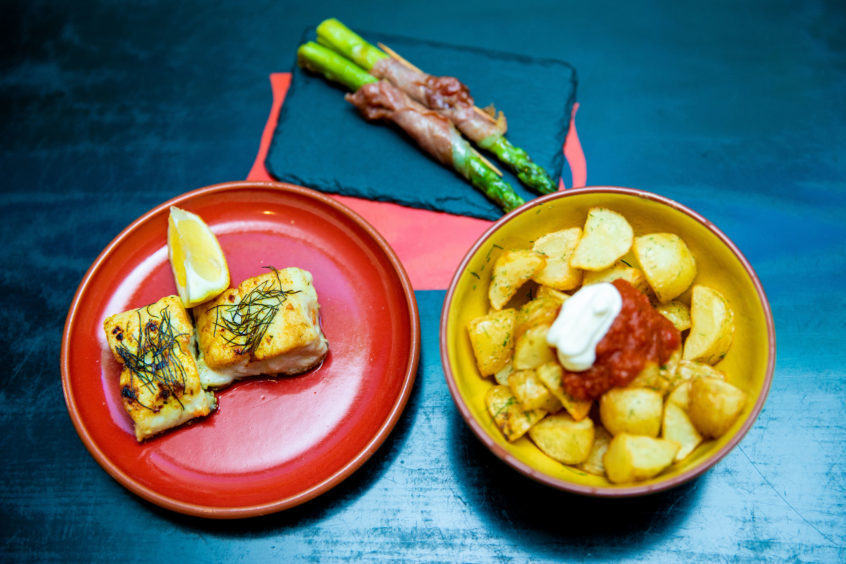 Just as we were looking like we were slowing down with the first selection, the hot tapas started to arrive and the smells were just incredible. Garlic prawns must always be a favourite and these were delicious, arriving sizzling in their intense garlic oil. Mopping up the juices with the sliced baguette was a given.
The paella was incredible. It had a lovely bitter hint from the peppers but such sweetness from the saffron stock and I found that one difficult to share. Delicate pieces of herb-flecked hake were presented simply and had been cooked perfectly and simply – the flavour of the meaty yet flaky fish shone through.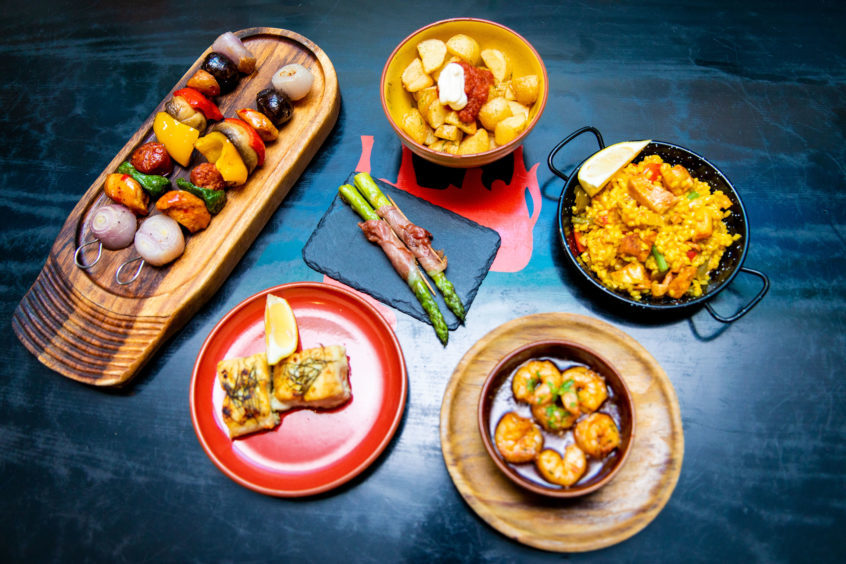 As we were sitting close to the bar, my eye was constantly drawn to the whole leg of Iberico ham on a traditional stand and I was hoping we would get to sample it during our meal. It came wrapped around fine asparagus spears, a classic combination and a crowd pleaser.
The kebabs looked mighty impressive and very colourful, made up of tender chicken, black pudding, chorizo and proud chunks of vegetables all retaining their bite and creating a very filling and substantial dish. Crispy patatas bravas with their rich tomato and creamy garlic sauces also please the crowds although, with so many other flavours and textures, these were barely touched on our table.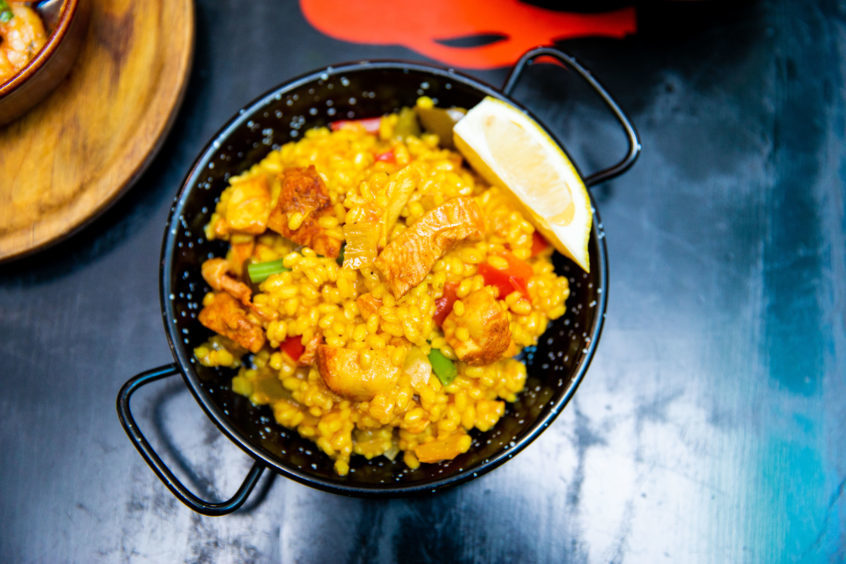 Eventually, we just had to lay down our cutlery and admit defeat as we had been presented with a lot of food over the course of our meal.  Mr Kerry insisted on having coconut ice cream served in a coconut shell as it reminded him of holidays as a child – and he wasn't disappointed.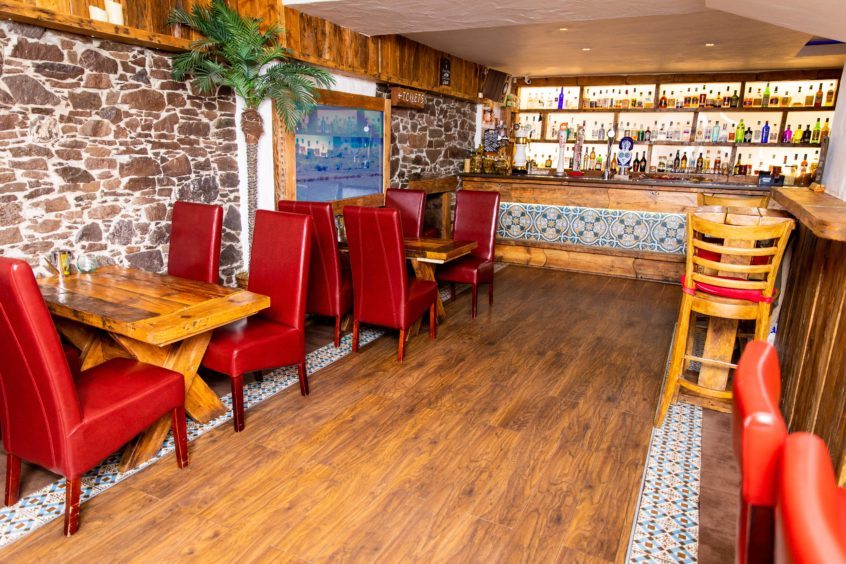 As the multitude of plates were presented to us by our confident, efficient and utterly lovely waitress, I was struck time and again by the simplicity of the food. I am by no means taking anything away form the chef as the creation and cooking of each one took great skill, but what I mean is, Sol y Sombra clearly relies on good quality ingredients prepared in classic Spanish style and doesn't try to over-complicate anything.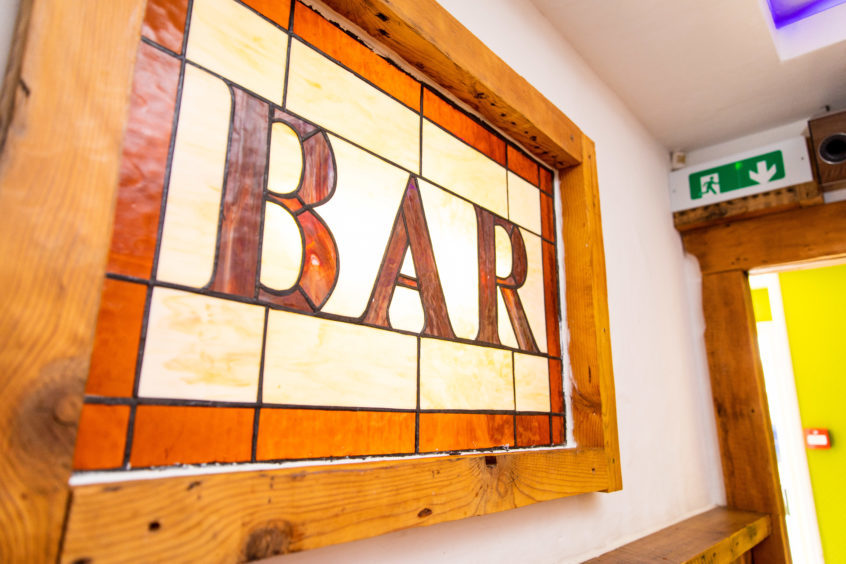 We went to the local tapas bar hoping to discover a secret but it turns out there isn't one. Just honest dishes, flexibilty, great service and an air of authenticity that will keep customers returning for years to come, I'm sure.
Info
Price:  Set dinner menu: £21.50
Value: 9/10
Menu:  8/10
Atmosphere: 9/10
Service: 9/10
Food: 8/10
Total: 43/50
Info: Sol Y Sombra
Address: 27 Gry Street, Broughty Ferry, Dundee, DD5 2BH
Tel: 01382 776941