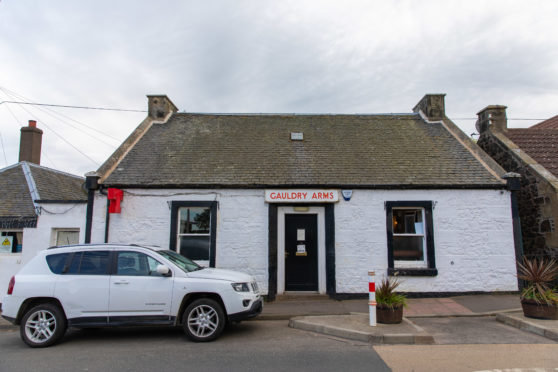 The Gauldry Arms, in the Fife village of Gauldry, is that rare thing we all wish we had – an unassuming nearby pub serving really good food. It's not a gastro pub and doyennes of design might not enthuse about the furniture which is haphazardly serviceable.
But man does not subsist on furniture alone and so we happily come to the food which is largely ace. It's a short menu and changes when the chef feels like it, which is an ethos to heartily applaud.
The charming young waitress, who knew everything about this place, pointed out that the monkfish was a new addition to the menu but also that some options had been the same for the past few weeks. Her knowledge and candour were a perfect reflection of the menu, which doesn't mess around with florid descriptions and gets straight to the point.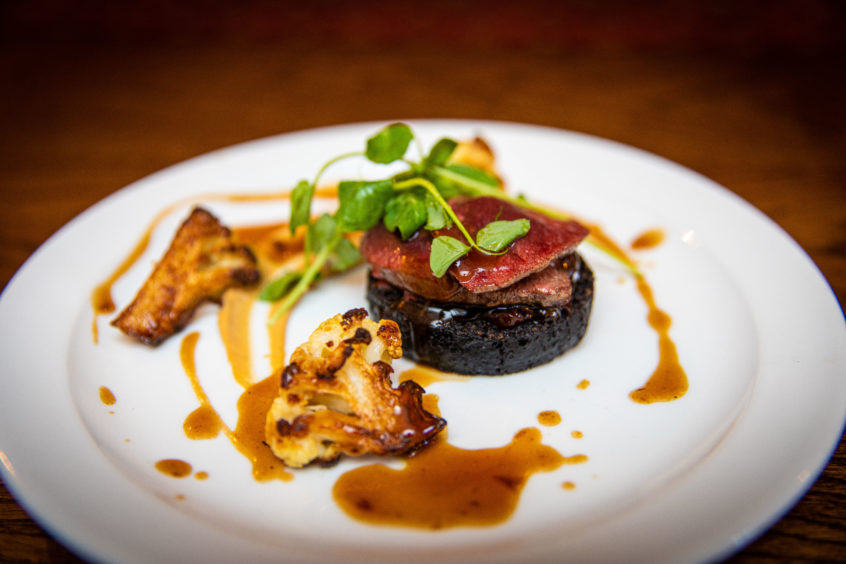 Five starters, seven mains and three puddings is an ample offering in a world where we're often overwhelmed by a spurious idea of munificent, bountiful choice.
The exception here would again be the vegetarian options, which are few and certainly don't reflect increasing trends in our eating habits. However lacking this is, the Gauldry Arms is actually better than many other local places where inspired vegetarian food would be a most welcome move forward in banishing the ubiquitous butternut and crucifying the roast cauliflower once and for all.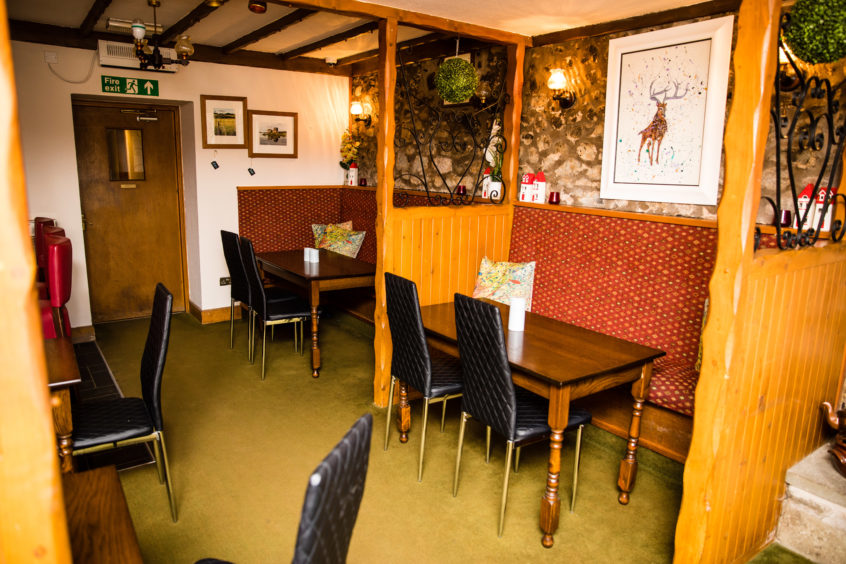 David, the awkward vegetarian, had veggie haggis fritters with mustard mayo. These were actually delicious although their relation/relevance to the haggis is one that probably wouldn't stand up to a paternity case in court.
Meanwhile, I had pan-fried pigeon breast with black pudding and cauliflower puree, beautifully cooked and simply presented.
Alvin, the third Amigo, had tender stem broccoli with soft poached egg and hollandaise which, whilst not winning prizes for culinary innovation, was well-judged and nicely presented.
Two of the main courses were brilliant. I had the 8oz flatiron steak with all the usual accompaniments, including a very good pepper sauce. The steak was just excellent – perfectly cooked, meltingly tender, joyously full flavoured. Ace chips. This is definitely a thing to go for here. And good on them for not charging a supplement on top.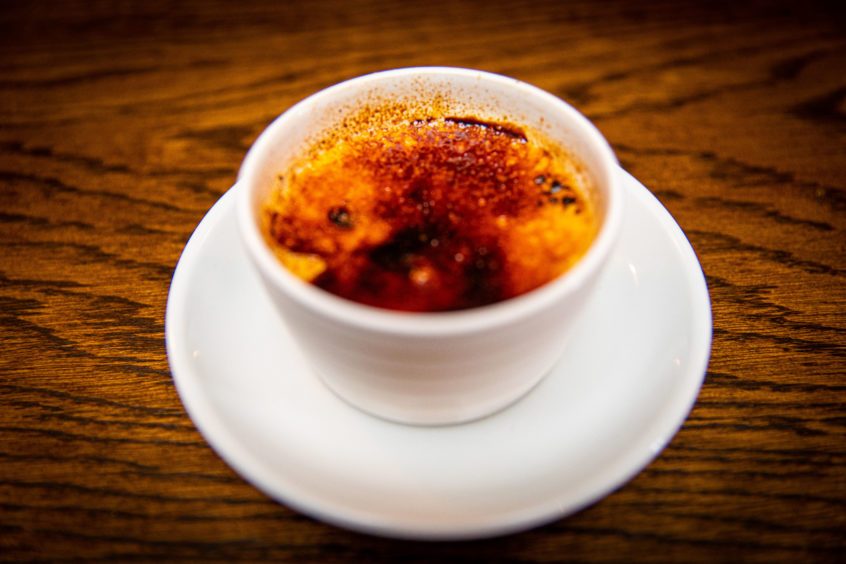 Alvin had monkfish scampi with beer battered haddock, hand cut chips, crushed peas, homemade tartare sauce and chip shop pickle. The fish was just great although Alvin thought the batter needed to be seasoned more robustly. I disagreed – this is a man who should carry a salt cellar in his pocket the way Nigella carries a tube of English mustard in her handbag.
David's main course was a cauliflower and spring green risotto with broccoli and roast goat's cheese. He loved it although I felt that the risotto was too dry and had an odd flavour – but what do we carnivores know? The round of goat's cheese seemed superfluous, plonked at the side – although it tasted good in its caramelised glory.
Our first choice of pudding – the minimally christened double nougat – was sold out so we had an off-menu substitution of Baileys crème brulee. Amazingly for such a well known dish, it provoked a heated debate at the table on whether it should be warm (this one was slightly chilled). After a huge amount of online research I can say that chilled is correct. It was good.
The wine list is a bit perfunctory in that it's all in the head of the waitress – but we had a decent bottle of merlot for £17. If I was in charge here I'd start a basic list which echoes the rusticity and gutsiness of the food. When the scran is this good it deserves a wine list.
Two courses here are £22; three courses are £25. It's a bit more extravagantly priced than regular pub grub but then this is of a higher quality than that. Our bill for three was £96.40.
They only serve food at weekends and it's probably best to check their Facebook page for opening times and any menu updates. Service on the night we went was exemplary. Our waitress Sasha told us that the food in this family-run pub is cooked by one of the sons and that another son also works in the kitchen.
That makes sense for an operation run with such care. It feels local but is easily greater than the sum of its parts. Here is a small team, unpretentiously and quietly providing good things to eat. If I lived in Gauldry I'd be in there eating every weekend. Go, go, go!
The Gauldry Arms
Gauldry DD6 8RP
t: 01382 330213
Prices: Two courses £22; three courses £25
Value: 8/10
Menu: 8/10
Atmosphere: 7/10
Service: 10/10
Food: 8/10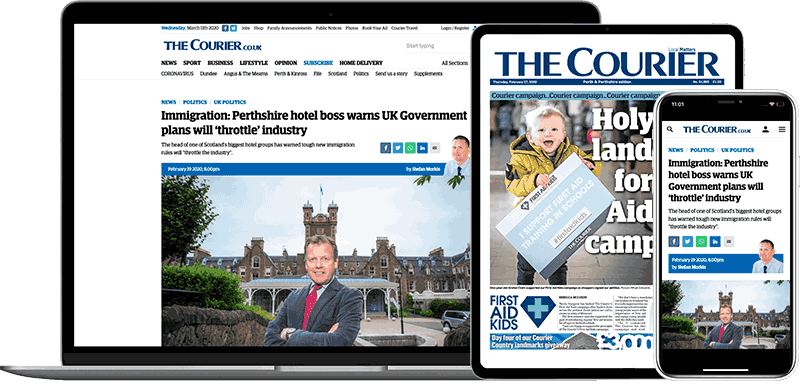 Help support quality local journalism … become a digital subscriber to The Courier
For as little as £5.99 a month you can access all of our content, including Premium articles.
Subscribe