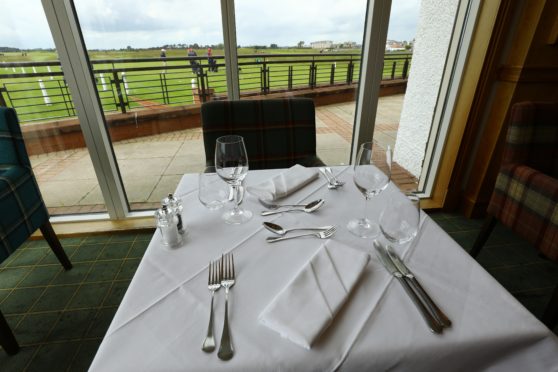 Entering Calders Bistro at the Carnoustie Golf Hotel (currently on sale for a cool £10 million) you're struck by…nothing much really.
It's a perfectly anonymous, mildly corporate, blandly tartan environment which is anodyne, safe and, for those reasons, oddly welcoming.
No one would be intimidated here – not even the confident American at the next table who had been 'shooting a 91 and then chipping out for a birdie', whatever that entails. He looked well on it though.
Our table overlooked the terrace and the famous golf course, affording us an excellent view of the action – although to this philistine it still looked like a load of men hitting a ball as hard as possible without entering the North Sea.
Sadly, the food was also a bit hit and miss. If I was staying in the hotel (as is assumed if you are eating here) then I'd be very happy to eat from this menu for a couple of nights. But we had travelled from Fife – not exactly a perilous journey but not one we'd repeat just for the food. Nothing was terrible; but then nothing really shone.
Alvin started with gravlax, blinis, crème fraiche and capers (£9). The first thing you need to know about Alvin is that he grew up on bagels and lox and can tell good smoked salmon even before it jumps out the river to meet its mutated fate. Just as in your jib, the cut is everything. This was way too thick and the accompanying capers (which should have cut the richness of the fish) were dry and tame, lacking the salty rasp of the best. The blinis were inedible. Blinis should be light and fresh – these were so dense that I exclaimed in horror – "That's not a blini!" to which Alvin replied that it possibly could have been – but a long time ago, in a former life.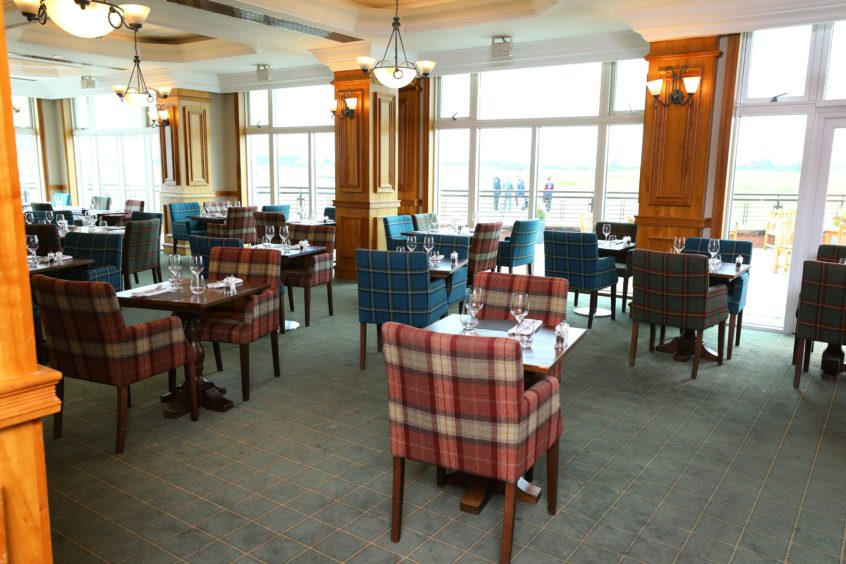 I had West Coast scallops, Stornoway black pudding, asparagus and mustard sauce (£12). This classic combination was cooked well and was delicious although I expected plumper scallops, or more of them (there were two). David had vegetable tempura with a chilli dressing (£5), except the chilli had mutated into a pot of soy sauce. The charming waiter went to the kitchen and came back with a small pot that was so bereft of chilli it was more like a smear from the bottom of a barrel at the end of the road – an underdressing, in fact.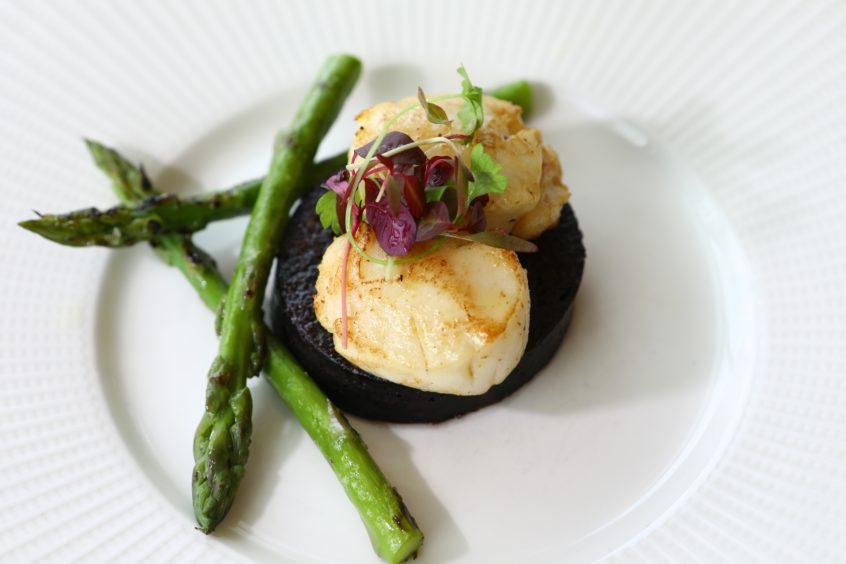 The main courses were equally frustrating. My monkfish tail with a sweet potato Thai curry and jasmine rice (£19) was fine but it didn't sing; to be honest it didn't even croak. All the elements were there but they seemed to have been dialled down in fear of offending anyone. David's vegetarian option (£12) was basically my fish dish minus the fish. He left most of it but the charge remained on the final bill. Alvin's lamb  (£19) tasted good to me and the few wild mushrooms were so good I could have eaten a whole plate. Alvin was less effusive but I maintain this was a pretty good plate of food.
One positive thing to note about this place is that they have a separate vegan menu and, should we return, I would probably investigate this more.
Reading this, you might think we were having rather a desultory experience – but we weren't. The room was buzzing in a way that hotel dining rooms often don't. The service was good. Everything arrived on time. Our shared pudding – a raspberry delice, raspberry sorbet(excellent) and chilled raspberries (£6) was really nice. A plate of cheese and oatcakes with quince jelly had some nice cheeses, but for the confident £10 cost I would have hoped for someone to tell us what they all were.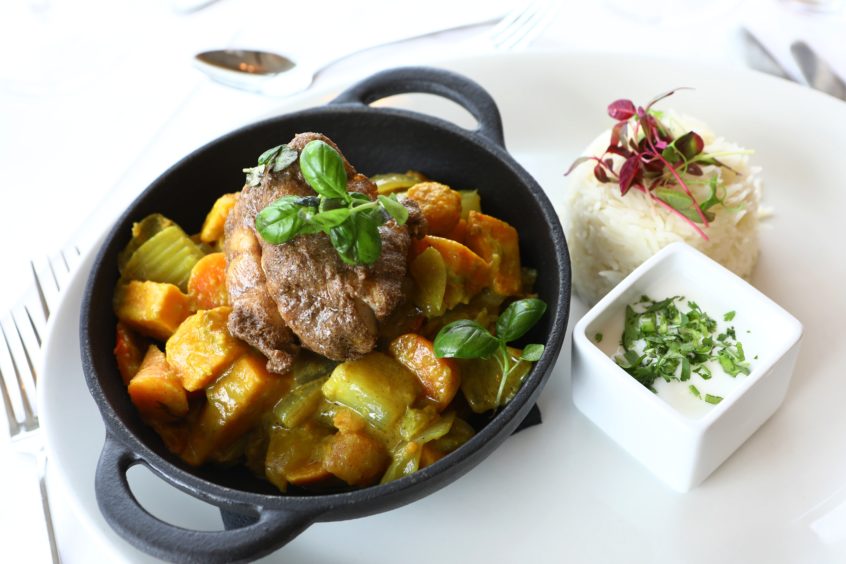 The problem is there was something missing – a spark, a sense of purpose, a feeling of care – and I think this is endemic to a lot of hotel dining rooms. Most of the diners here were staying at the hotel and I would wager that they all had dinner included in their room rate. We were asked three times if we were staying, so obviously we were in the minority.
This captive audience is obviously good for the hotel – but possibly not for guests travelling from outside the Carnoustie area wishing for a special dining experience. The prices are quite high – our total bill was £125, albeit including a bottle of Chilean Merlot for £22 – and I think that the food doesn't quite match up to the assertive prices.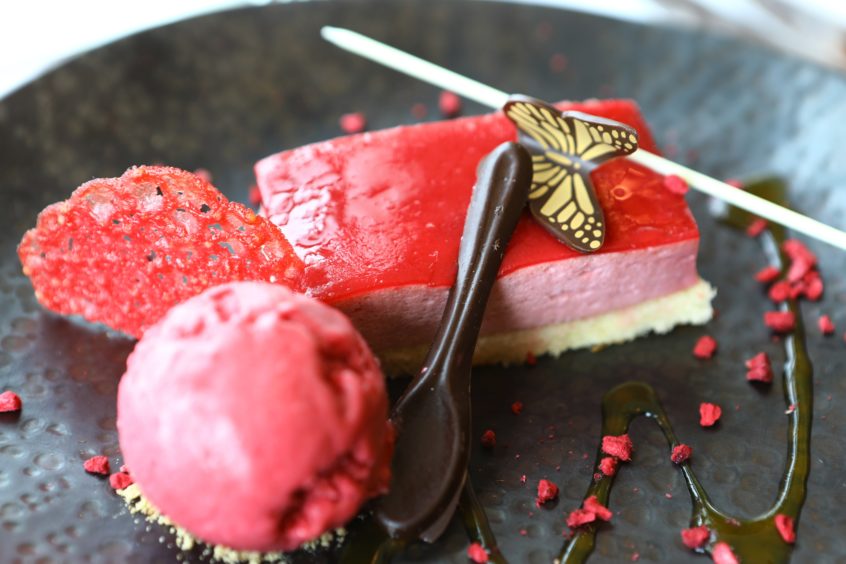 All in all, then, this was quite a functional experience – to borrow from golfing parlance, nothing really hit the sweet spot although nothing left the fairway (apart from David's main course).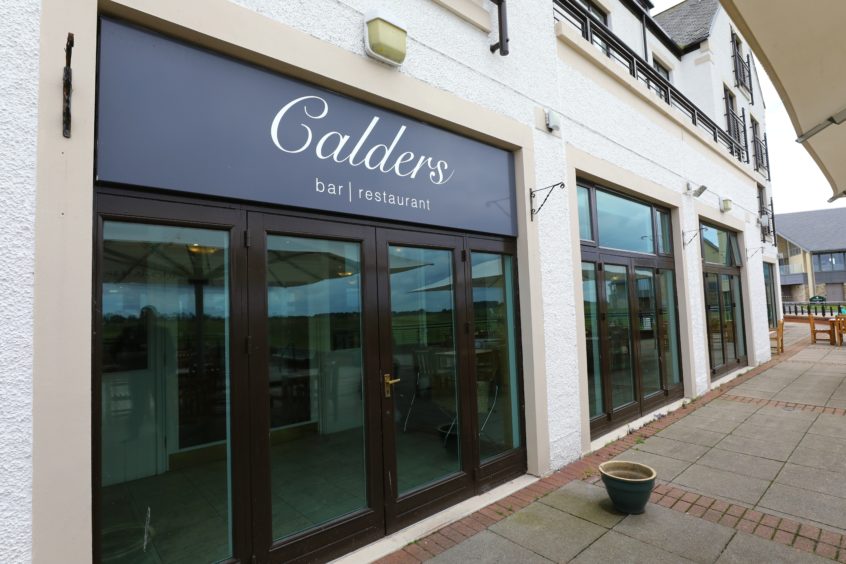 I'm sure people staying at the hotel or attending corporate hospitality events there would be perfectly happy with the food but, for those of us travelling to eat there, we left feeling that the evening had been fine but lacking the personality or verve that would elevate it to something more memorable.
Calders Bistro
Carnoustie Golf Hotel
Links Parade
Carnoustie DD7 7JE
t: 01241 411999
Price: Starters from £5; mains from £10(vegan), £13 (main menu); desserts from £5
Value: 6
Menu: 7
Atmosphere: 7
Service: 8
Food: 7
Overall: 35/50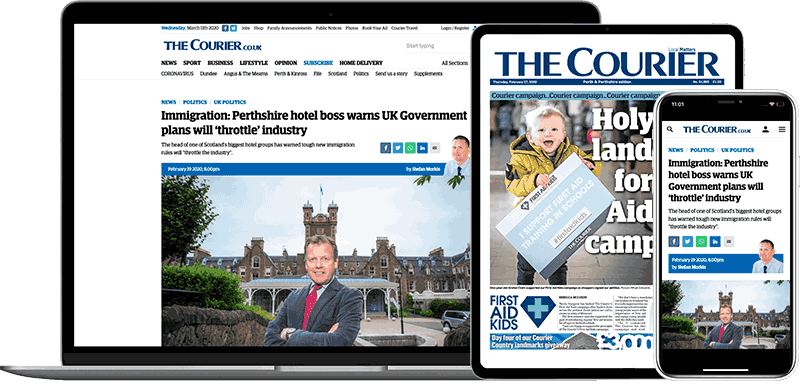 Help support quality local journalism … become a digital subscriber to The Courier
For as little as £5.99 a month you can access all of our content, including Premium articles.
Subscribe