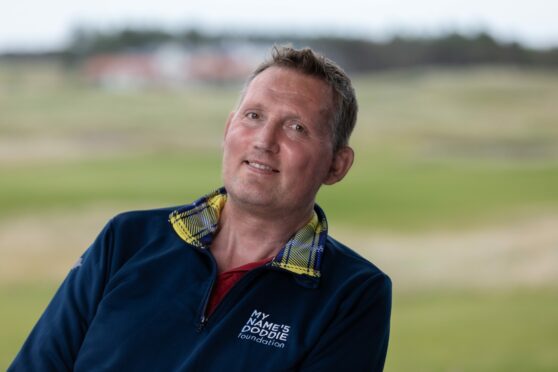 Ex-Scotland rugby star Doddie Weir who is fighting Motor Neurone Disease tells Michael Alexander that he remains in good spirits – although his condition is becoming more challenging by the day.
Since he was diagnosed with Motor Neurone Disease in 2016, ex-Scotland rugby star Doddie Weir OBE has lived life at full tilt, becoming a talisman and standard-bearer for those desperately seeking a cure or in some way to halt MND.
For the last five years, Doddie has worked tirelessly to raise nearly £10 million for his 'My Name'5 Doddie Foundation' while at the same time living with the disease that is debilitating, unpredictable and incurable.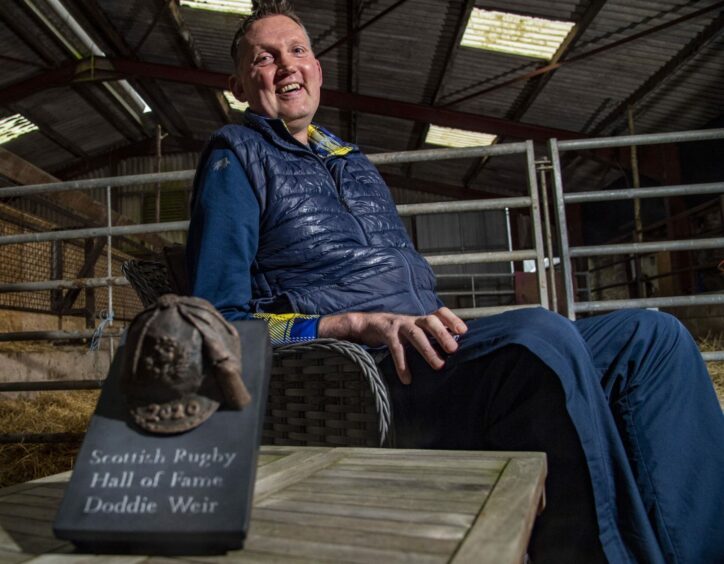 Having now achieved the major life goal of getting past 50 – a day that some thought he would never see – and having collected numerous honours and awards during that time, he recently published Doddie's Diary, which tells the incredible story of what life has been like for him over the past five years.
From raising awareness about the disease to meeting some remarkably brave people, Doddie refuses to give in and lives life with incredible positivity and an infectious sense of humour.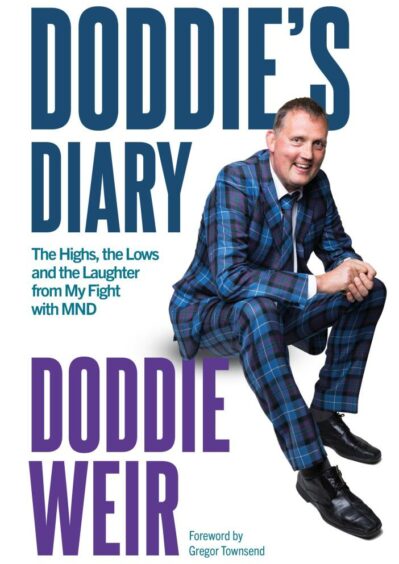 Now, in a special interview with The Courier, Doddie has shed light on the extraordinary behind-the-scenes story of what living with MND has really been like.
Diagnosis
Speaking about the time he first realised something was wrong, Doddie, now 51, says: "I had jammed my hand in a gate and thought I was struggling to grip because of that.
"It wasn't anything I hadn't experienced before given some of the damage I'd inflicted on myself either through work or play.
"But it just wasn't going away. And then, one night my skin twitched. Cramp, cold, one of those things. And then it did it again.
"So, I broke the rule by going online, logging on to Google, and typed in 'skin twitching.' I didn't need to read too much before there was a common theme in the answers, MND or ALS. Not what I was expecting, or wanted to see."
Doddie says you couldn't be involved in rugby without knowing about Joost van der Westhuizen, a World Cup winner with South Africa and arguably one of the all-time greats at scrum-half.
Everyone was aware of MND and how horrible it could be once the Springbok, who died in 2017 aged 45, had been diagnosed and made his story known.
When Doddie received his own diagnosis, however, the impact on him and his own family was simply "devastating".
Life 'thrown upside down'
"After what I'd seen online, I'd pretty much had it in my mind that it was just a case of confirming I had MND when I went to see the specialist," says Doddie.
"I had steeled myself for the news, rather like when you know you might not be picked for Scotland or worst still dropped, you kind of prepare yourself for the bad news.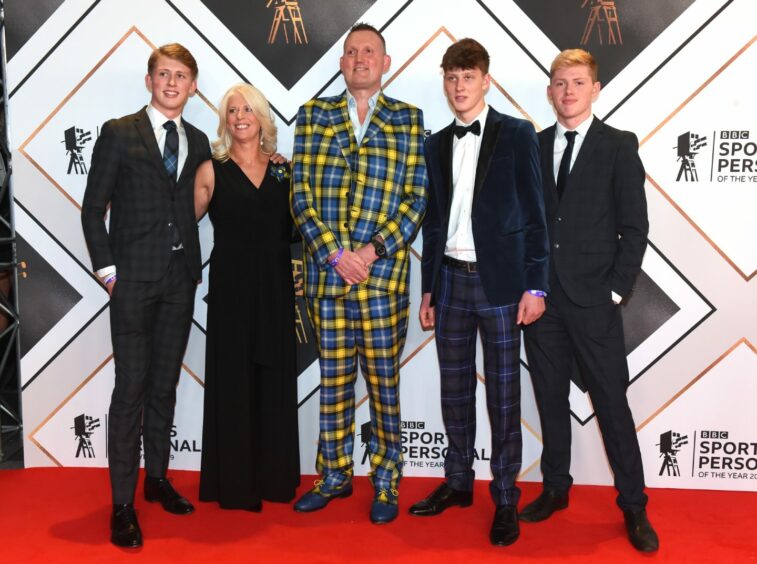 "When it comes, you knew it would. If it doesn't, hey, let's get on with things again and don't have any close calls like that in the future.
"But, as I say, I was prepared – or as best as I could be – for what I might hear. I don't think anyone else was, especially Kathy."
Doddie recalls how life was "suddenly thrown upside down". Questions like 'how would we survive?', 'how would the family survive?', 'who should I tell?', and 'should I even tell anyone?' came to mind.
It didn't help that he was told just before Christmas in 2016.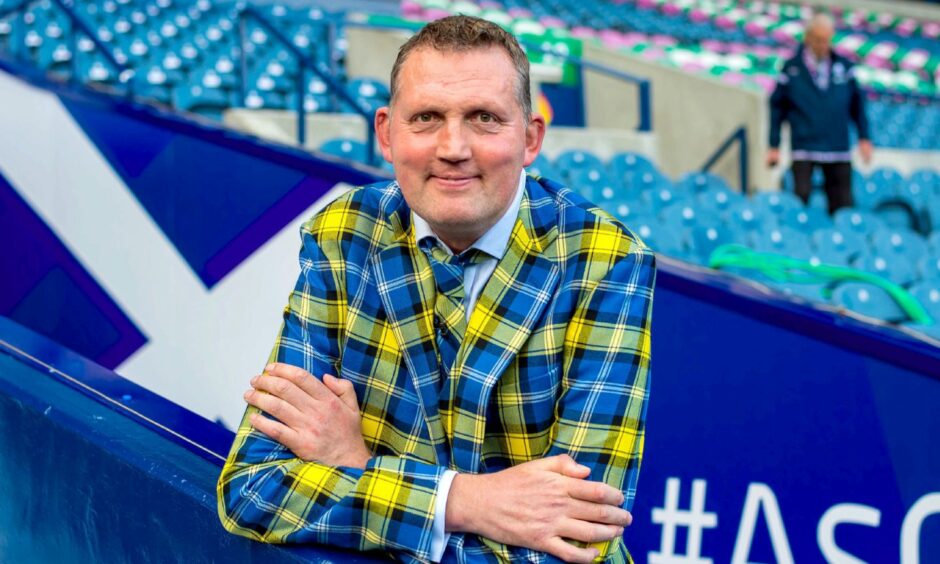 "We had to go through Christmas and the festivities as if all was well in the world when the reality was that your insides had been ripped apart," he adds.
"The way we were told didn't help either, so matter of fact-like, that this is where you are, and where you will be in a year, if you are still here.
"That was terrible, and I have never forgotten it, and it is why the My Name'5 Doddie Foundation has spent time and thought on how other sufferers and their families, are given such a chilling piece of information.
"Hopefully it is a much better experience – or as good as it can be – now, compared to then. It might be the cold truth, but no-one really wants to hear that there is only one drug which might increase your life expectancy by three months and that you'll be in a wheelchair within 12.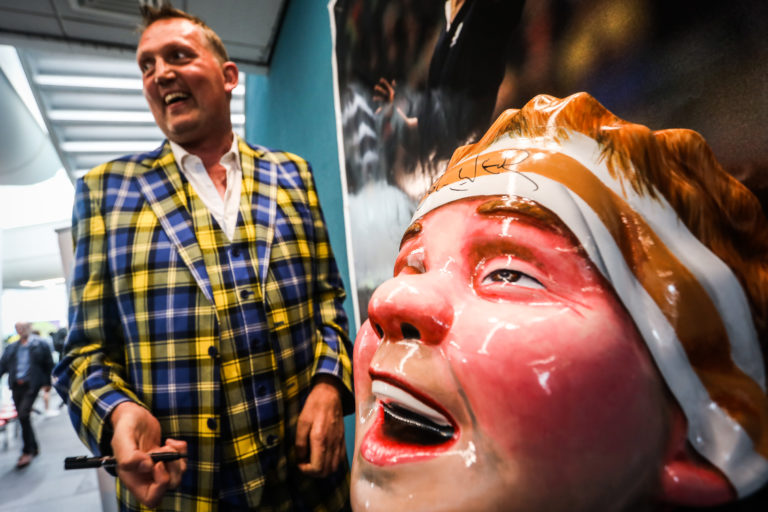 "There are ways of doing things, and being told you had MND in that fashion, wasn't one of the best. Indeed, I can't think of many things worse."
Grateful for support
Doddie is grateful for the ongoing support of his family and friends. His siblings, and Kathy's, and their families, have all played a part in ways he could never imagine.
His immediate family – wife Kathy and sons Hamish, Angus and Ben – have had to watch and live with a gradual slowing and shutting down of his body, and have had to adapt and adopt various ways of doing the things most take for granted.
"It wasn't too bad when I was plodding around under my own steam," he says.
"Now, I need to be steered in the right direction, propped up as walking becomes more difficult.
"It is a military operation just to keep me moving, take me places, allow me to lead as much of a normal life."
Despite everything, Doddie says he's still in good spirits, although it is challenging and becoming more challenging by the day.
He now can't move, or eat, or wash, or visit the wee boys' room without someone helping him – although the biggest frustration, he says, is when he loses the TV remote.
"It might be an inch away. But picking it up is impossible," he smiles.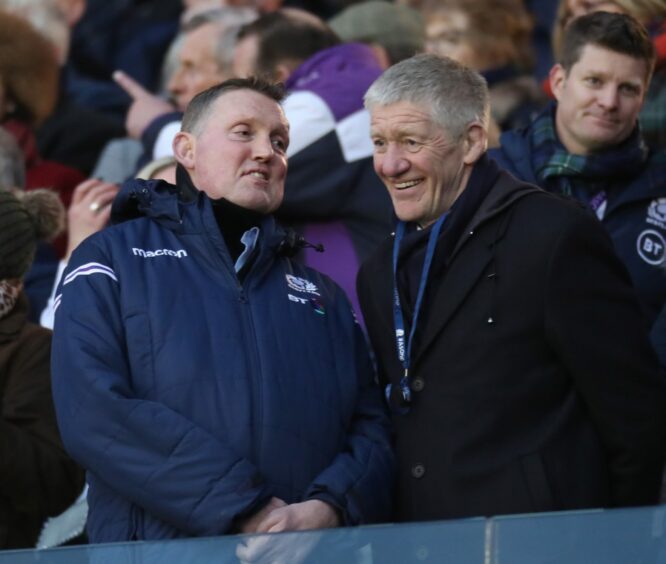 Humour and tears
Doddie admits that in spite of his infectious humour, he occasionally sheds a few tears behind the scenes.
However, it's usually other folk that bring that on by saying the wrong – or right thing.
"People are too kind at times and that is sometimes hard to take, he says.
"I can't get up now and just walk away, or blame it on hay fever when it's snowing! A smile though puts everyone at ease, and in general, life is full of laughs and smiles."
Doddie recalls that as a youngster he wasn't that interested in rugby. He was more into equestrian until an "unfortunate incident" when his sister took out his horse and it died.
He found he had a natural aptitude for rugby –laughing that his former Melrose, Scotland and Lions coach Jim Telfer had "several other words" to describe his skill levels!
However, despite there being findings which suggest certain DNA could make people more susceptible to MND, especially if their lifestyle involves strenuous exercise, Doddie doesn't think it is directly associated to rugby and head injuries.
If that were the case, he thinks footballers and boxers would be more susceptible.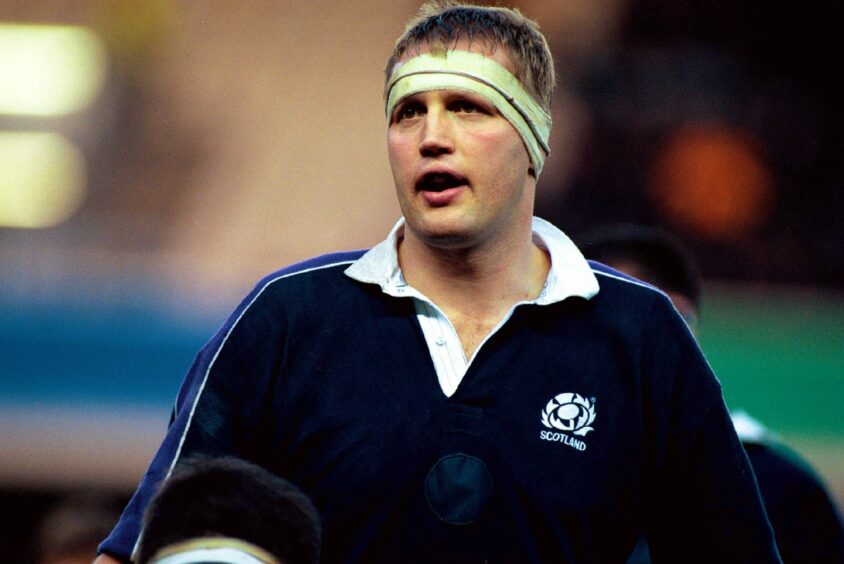 With that in mind, he doesn't think youngsters should be put off playing the game.
'Countless benefits' of rugby
"There are countless more benefits to playing rugby and sport in general than avoiding it," he says.
"I think sport is safer from when I first started playing, but, you could make countless law and rule changes and still find there are still some very bad injuries. As long as these things are monitored, we should be fine."
As a player, Doddie never knew when he was beaten, and could always work out a way of getting the better of an opponent.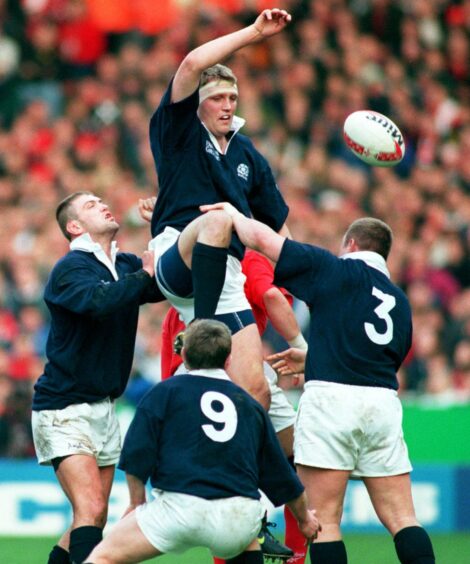 MND is an opponent you can't see, or do much about without help from elsewhere, which sadly, he says, hasn't been that forthcoming.
While he never set out to take the lead role as an MND fundraiser because, like MND, it "just happened", he never ceases to be amazed by peoples' time and generosity – and also their genius at coming up with schemes and ploys to procure money.
Hopes of finding a cure
"Looking for a needle in a haystack might be easier than finding a cure," he says, "but we have a lot of clever people on the case and someday – though I don't know when – they will crack it. I think now they have narrowed it down to certain key areas, which in itself is a triumph."
Doddie says it's been "brilliant" to work with fellow-ex sportsmen Stephen Darby and Rob Burrow in the fight against MND.
They inspire him along with his wider family and most of all his sons and wife.
"If they can stick with me, I should stick around," he says.
Having always been a "positive sort, who gets on with things", if he's posed with a problem, the first thing he'll look for is a solution, whatever it takes.
He admits he misses driving his tractor, conceding it was "becoming a bit dangerous" to get in and out.
But does the book contain any funny stories about living with MND?
"I still think Gary Armstrong's line away back when he first was told about getting the drive to the farm filled in so my wheelchair didn't disappear in a pothole was funny. It still is. Dark, but very amusing. There is also a line in the book about badminton. Buy it and find out!"
Doddie's Diary: the Lows and the Laughter from My Fight with MND, by Black and White Publishing, is out now, £20.
For more information on My Name'5 Doddie Foundation, go to myname5doddie.co.uk
Obituary: 'Gentle giant' and St Andrews Legacy military golf charity founder Graham Proctor dies from MND aged 54