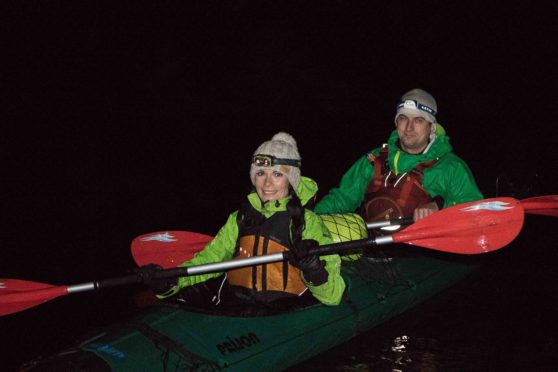 Night kayaking is a magical way of exploring nature's wonders under cover of darkness. Gayle paddles on Loch Tummel with Outdoor Explore guide Piotr Gudan
The haunting hoot of an owl penetrates the black stillness of the night.
Stars shine brightly above as we glide slowly across the water and then, as if by magic, a moonbow appears before us.
This spectacular, eerie apparition, also known as a "lunar rainbow", is an extremely rare phenomenon that most people are never lucky enough to spot.
"Wow! Isn't that stunning!" rejoices my paddling companion, Piotr Gudan.
"All the planets have aligned for us! So many conditions are needed to create a moonbow – a dark sky, a low moon, a bit of rain or mist – and we have all these tonight!"
It's the night after February's full moon and Piotr and I are exploring Loch Tummel by kayak – in the dark.
When I tell friends and colleagues my plans, they're bamboozled. "You won't see a thing!" quips one mate, utterly incredulous.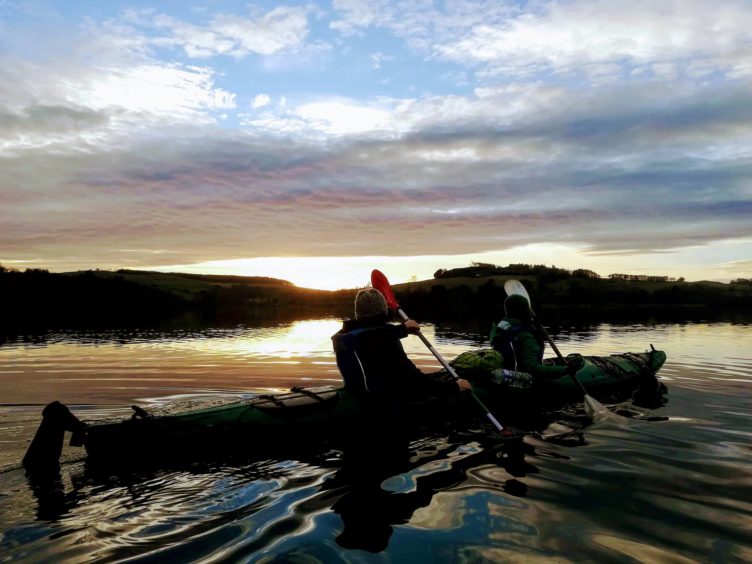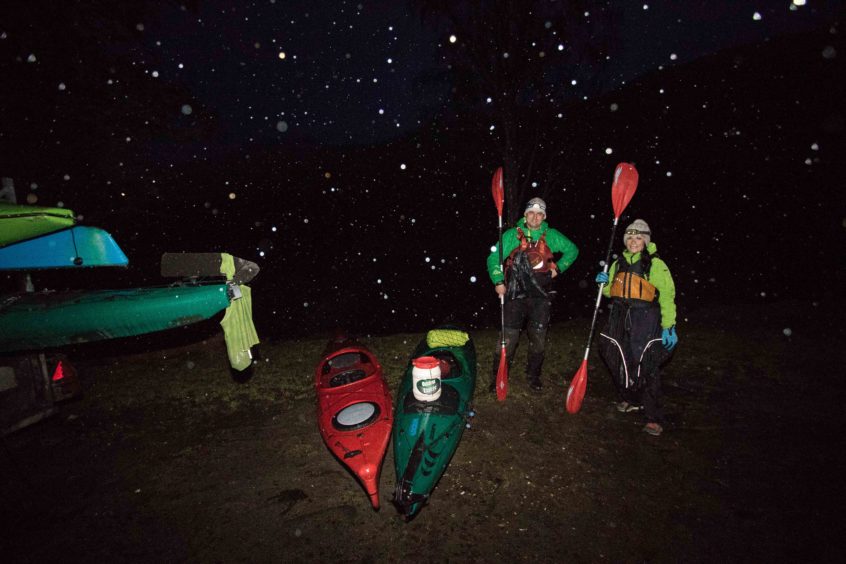 Arriving on the banks of the eastern edge of the loch at 6pm, darkness is closing in fast.
It's a balmy 1OC and there's not a breath of wind but a light drizzle turns to rain as Piotr runs through a safety briefing.
We're using a tandem kayak, packed to the gunnels with safety gear, snacks and hot drinks.
"I've got seven head torches, just in case," declares Piotr, as I shuffle into position.
However, the plan is to kayak without them, using our night vision instead.
"Torches brightly illuminate specific areas and aren't great for peripheral vision," he explains.
"Going torch-free allows for a more immersive experience, plus we'll be less likely to disturb any wildlife."
I'm surprised how quickly my eyes adjust to the dark, and my other senses seem heightened.
The noise of distant waterfalls becomes an almost deafening roar as we paddle up the loch and a goose, honking its disapproval, flies out of the water directly in front of us.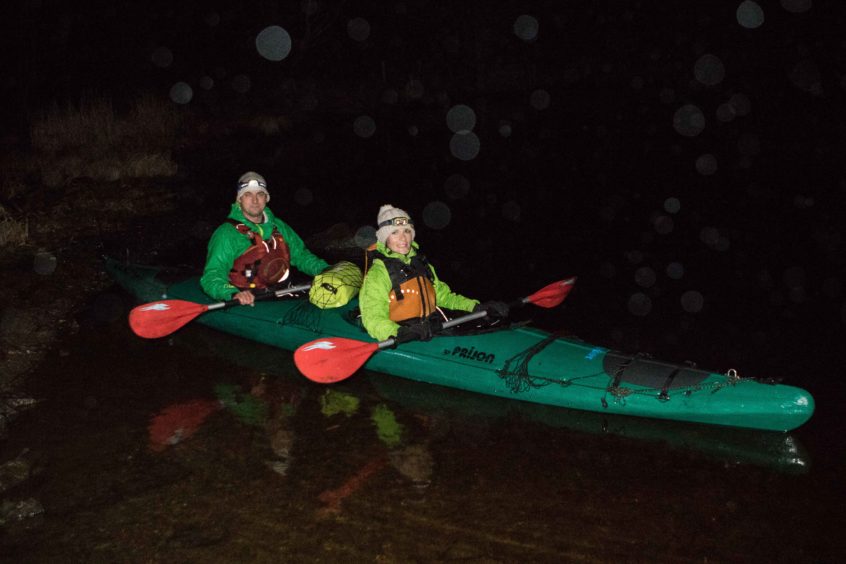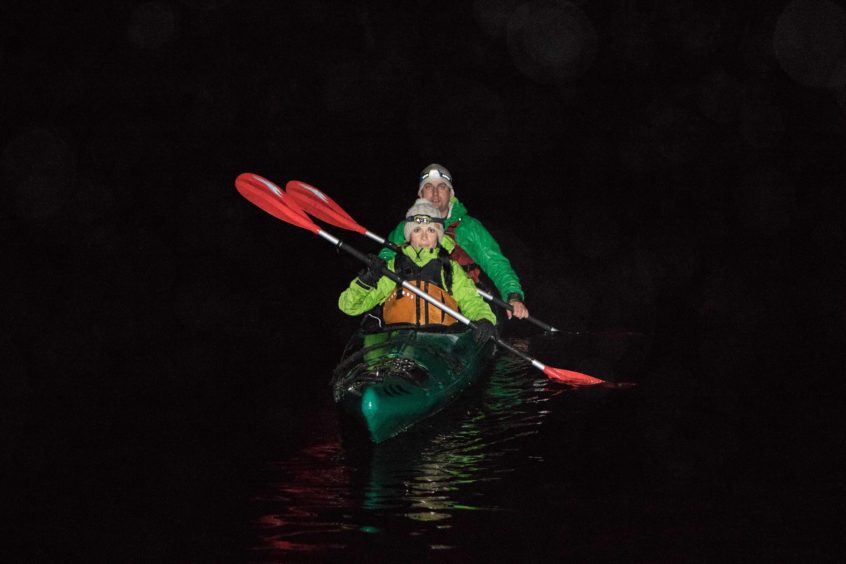 A huge Scots pine casts a foreboding shadow on the glassy, mirror-like loch and again, an owl shrieks its doleful cry as if to warn us.
"Imagine all the creatures watching us right now," muses Piotr, excitedly.
"Many tend to be active at night, so a moonlit paddle is the ideal time to see them.
"Sometimes I see their eyes glinting. I've seen lots of beavers and otters at night."
Mists swirl and settle like strange, mystical forces all around us, silhouetted shapes appear as if from nowhere, and it's hard not to feel like we've stepped into another world…possibly Narnia.
It's surreal, almost slightly hallucinogenic, and while I fully embrace this, I wonder if Piotr ever feels freaked out?
"Once, the fog was so thick I couldn't see the guy in front of me – and we were in the same kayak!" he recalls.
"We were both sure we saw a fisherman. But there was nobody there!"
Certainly, kayaking at night – in this weird, mysterious, partially-visible environment – can fire the imagination.
As we approach the lochside – or could it be an island? – I'm struck by its resemblance to a UFO.
Piotr laughs. "Your mind is playing tricks! You can see how ancient cultures believed in fairies, spirits and mythical beings. It was a way of understanding the unknown."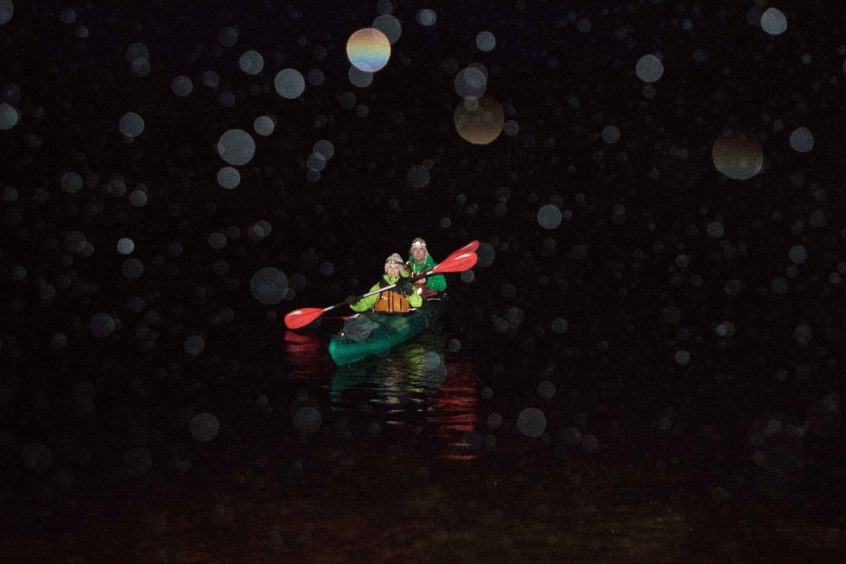 We pass the Queen's View, one of the most famous views in Scotland, and Piotr points out a "secret" picnic spot close to the water.
"It's stunningly beautiful and yet nobody knows about it," he confides.
"It would take hours to walk to, but with a kayak, you can be there in no time – and have it to yourself."
As we head back to base, we stop paddling and allow the kayak to simply drift. We stop talking and enjoy the silence.
It's a meditative and mind-blowing experience – I need to do this more often.
Piotr agrees: "Most people would think you're crazy to go out kayaking in the rain at night in February. But it's so good for you, physically and mentally. There's a lot of talk about mindfulness and being 'in the moment' and this is exactly that."
Kayaking at night means you avoid splashing crowds of tourists and, if you're lucky, you might even spot the Northern Lights…or a moonbow.
It's a magical, atmospheric adventure which allows you to be at one with nature; an experience that's almost impossible to put into words. My advice? Try it for yourself.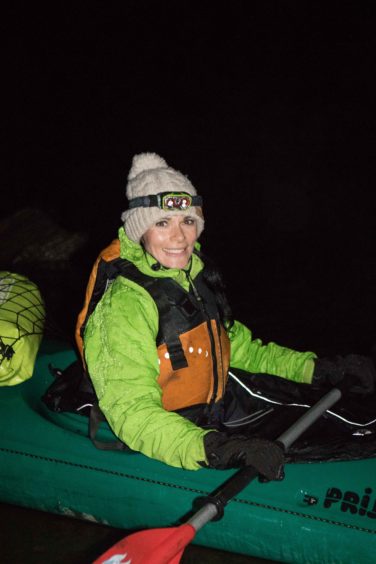 info
Outdoor Explore, run by Piotr Gudan, runs regular night kayaking across Tayside and Fife. The next full moon night kayaking trip is on Loch Tummel on March 20.
Trips last around 2.5 hours. All paddling gear is provided. Single and double kayaks are available. Novice and experienced paddlers are welcome.
For more details, see www.outdoorexplore.co.uk or www.facebook.com/oexplore/ and to book, email info@outdoorexplore.co.uk or call Piotr on 07904 324102.