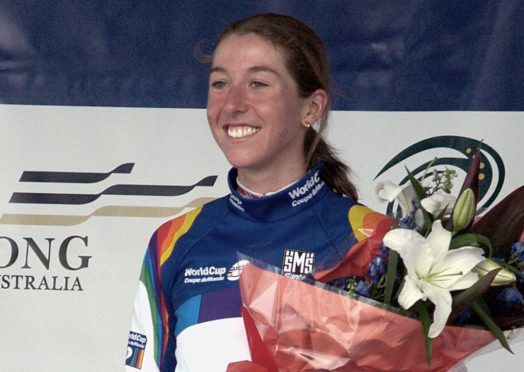 As the World Championship Road events come to a close this weekend in Yorkshire, we look back to one of the greatest riders the UK has ever had.
As you read this over your slice of toast and mug of tea on a Saturday morning, I will be halfway up Mont Ventoux supporting riders who are attempting the Club Cinglés Challenge  – ascending thee three road routes up Mont Ventoux in a 24-hour period.
Despite my wonderful location, I would rather be in Yorkshire today and tomorrow as it is there that the elite men and women's World Championship Road Races will be held. If the crowds that gathered there for the Tour de France in 2014 are anything to go by, then it will be a monumental event and one worth being at. If you are lucky enough to be going to spectate, then I am officially jealous.
The 92nd UCI World Championships will be held over eight days of competition. There will be 11 races with 90 countries represented and over 1,400 athletes competing. This year, in a big step towards inclusive sport, the para-cycling road races (C1), will also be included on the race programme and will act as qualifiers for the Tokyo 2020 Olympic Games.
The first cycling World Road Cycling Championships were held in 1921 in Copenhagen, but the event was for amateurs and the first world championships for professionals didn't take place until 1927 at the Nürburgring in Germany. It was won by the Italian, Alfredo Binda, who went on to win two more. He stands alongside Rik Van Steenbergen, Eddy Merckx, Óscar Friere and Peter Sagan, who have all won three World Road Race Championships each.
British riders have steadily been climbing up the all-time elite UCI Road World Championships medal table and now, prior to the 2019 event, sit in seventh place overall with 37 medals.
Male riders have had a good showing with Chris Boardman, Tom Simpson, Mark Cavendish and Bradley Wiggins among those claiming podium steps.
However, it is the women who have set the standard with 21 medals to their name, including 12 gold.
It is no mean feat considering the road race events for women weren't introduced until 1958, giving the men a 37-year head-start. Of those women, it would be unthinkable to imagine that the prolific Beryl Burton with two gold medals, won in 1960 and 1967, would not be on the list.
But it is the trailblazing and outspoken Nicole Cooke who tops the list with four gold, one silver and two bronze medals. Nicole paved the way for future female cyclists. Ostracised from British cycling, she paid dearly for her unequivocal stance on the use of performance-enhancing drugs, sexism in cycling and the lack of accountability the governing bodies would take in trying to combat these issues.
Cycling, like many sports, is still deeply entrenched and bogged down in its traditions and many at the top of the sport don't like it when those at the coal face stand up and speak out.
But, despite the continuous barriers thrown in Cooke's direction she continued to win and prove to the world that she was the best.
The sport of cycling still has some way to go towards equality and, beyond this last week of racing, the gaps in parity and opportunities for female and para-athletes are big enough to ride a tandem through.
The sport is, however slowly, moving in the right direction towards inclusiveness and the World Championships are a great reminder of that – when riders of both genders, all ages, abilities and nationalities come together to race as one.
Where to Ride: Greenloaning to Bridge of Allan via Sherrifmuir
Location: OS Landranger 1:50,000 Map 57
Start at Green Loaning
Details: This short, but hilly ride takes you over the western edge of the Ochils via the battle-site of Sherrifmuir. It's a delightful ride with great views to the north, but the highlight of thee ride is the finish point at the local cyclist gathering point of Corrieri's cafe in Bridge of Allan.