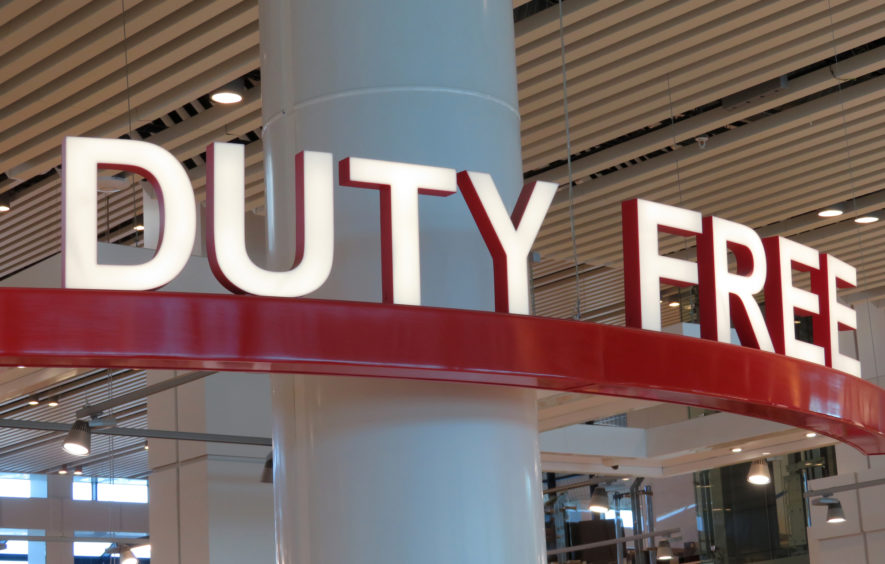 In earlier times, duty free shops at airports and elsewhere were magnets for just about everyone.
Getting cut-price tipple, tobacco, perfumes or aftershave somehow affected even the normally staid the way a slab of steak would affect a ravenous dog. People galloped there, readies in hand, in the expectation of a good deal.
Sad to say, those days are gone and today duty-free shops are a total misnomer. The other week I spent an hour, thanks to a gale-delayed flight, in one of the duty-frees at Heathrow in search of, if not a bargain, then at least a reasonably good deal. I nearly drew a total blank.
A couple of Irish single malts were on special offer at just over £20 each and a litre of 47% Tanqueray export gin was £30 — but otherwise all spirits seemed to range from the very expensive to the frankly extortionate. And this whether they were colour-coded for all air travellers or only for those flying outside the EU.
Now, I accept that floor space in Heathrow terminals must cost an arm and a leg and airport shops have overheads that the average supermarket doesn't. Also, duty-free as such doesn't exist within the EU, other than when you are flying to a non-EU country.
However, I suspect airport duty-free shops keep their prices up because of two further factors. One, they have a captive market—once airside, travellers are stuck in the departure areas and cannot nip off to Asda or Tesco. Also, many travellers have unspent sterling in their wallets they are keen to spend rather than exchange for their home currencies at a poor rate.
However, even bearing those factors in mind, I was dismayed to find one single malt I had bought in a Dundee supermarket at £20 (for a 70cl bottle) priced at £39.99 a litre at Heathrow, and only available to fliers heading out of the EU.
The Dundee price (in full-taxed and minimum pricing Scotland) works out at £28.57 a litre. The supposed duty-free litre (which was not paying the £13 excise duty and VAT it would attract were it sold on the high street) should have been priced at around £16-£20 rather nearly £40.
Someone somewhere is setting a hefty mark-up.