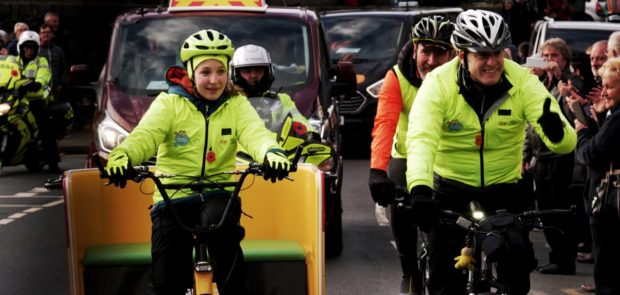 This year's Rickshaw Challenge for the BBC One Show in aid of Children In Need was tough.
For the last seven years I have first pre-ridden the route prior to the televised event and then ridden as a chaperone rider for the actual event and 2019 was one of the hardest we have done, both in terms of weather and terrain.
Starting in Holyhead we travelled through Snowdonia before leaving Wales and crossing the Peak District and then turning south and heading for London.
We journeyed over 400 miles and climbed over 22,000ft of ascent; we battled through sleet and snow, torrential rain and flooding; we passed over the steepest street in the world and the highest village in the UK and the six inspirational young riders that rode the rickshaw raised a record-breaking £8.5 million.
Riding through the town of Shefford, on our final day was one of the most incredible feelings I have had on a bike. The young rider on the rickshaw was Josh. Beside us was Sir Tom Hunter, who was initially topping up donations by 40% (later that day he announced he would raise that to a £3 million donation).
And on both sides of the road the pavement was lined with thousands of screaming people. Afterwards the fundraising team estimated that there were over 1,000 school pupils cheering and screaming.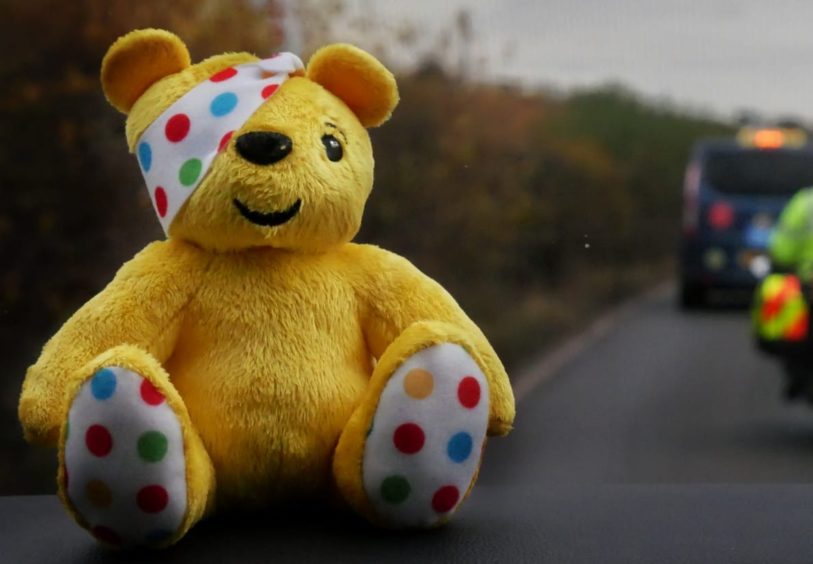 There were thousands of others too and the tunnel of noise took us five minutes to cycle through. The emotional swell of the noise the crowds created, all chanting for Josh and Pudsey had tears running down my cheeks as I rode alongside the rickshaw.
I realised that the Rickshaw Challenge was about more than a cycle challenge. The young people riding faced greater challenges in their day-to-day lives. Kelsey, who is blind after losing his sight to cancer in his eyes and Adelle who is recovering from acute myeloid leukaemia were just two of those six riders.
Each of them went through massive highs and lows as the week went on. Uche, who was a victim of knife crime, broke down in tears as he reached the summit of Flash, the highest village in Britain.
He had dug deep into his physical and emotional reserves to pedal the rickshaw up the long climb to the village, but that individual spirit to fight on was a microcosm of what the Rickshaw Challenge and Children in Need represented.
The charities that would benefit from the money raised would support countless other young people who had to dig deep into their reserves every day to achieve what many of us take for granted.
I remember once, many years ago I was supporting a charity ride from Land's End to John O'Groats. One rider, whose wife and daughter had both died from cancer, was battling up a steep climb from Drumnadrochit in torrential rain.
As he reached the top, he told me of his daughter losing her leg to the cancer that eventually took her life. She struggled with a prosthetic leg for months, but he could still remember the look of triumph on her face when she managed to walk, unaided down the road to see her gran.
He told me that smile on her face still stays with him and when times are hard, he remembers how his daughter would find joy in the smallest things she did and how it keeps him strong now.
I think that story represents what the Rickshaw Challenge now means to many people. It has become a symbol of the power of pushing on through the hardest of times and emerging stronger on the other side.
Join the Blazing Saddles Strava Club at: www.strava.com/clubs/BlazingSaddlesWeekendCourier
Where to Ride:
Tentsmuir Point Nature Reserve
Description:
Ideal for family rides and gravel enthusiasts the tracks and trails around Tentsmuir offer a large area to ride. There are three parking points detailed below:
Kinshaldy – OS 1:50,000 Map 59 – NO488 236
Morton Lochs – OS 1:50,000 Map 59 – NO465264
Lundin Bridge – OS 1:50,000 Map 59 – NO467278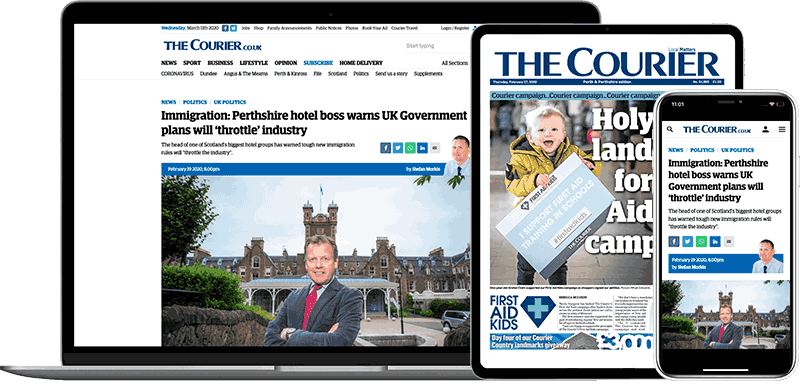 Help support quality local journalism … become a digital subscriber to The Courier
For as little as £5.99 a month you can access all of our content, including Premium articles.
Subscribe