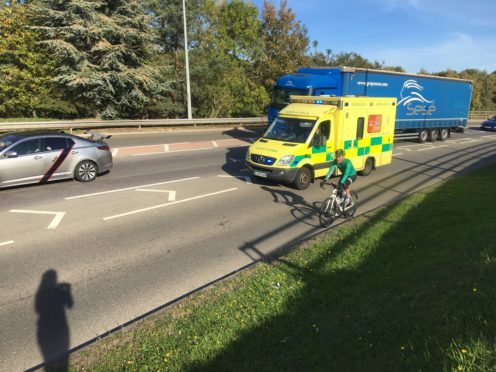 Too often we hear of the negative side of riding a bike on our roads. Social and mainstream media is jam-packed with stories of accidents, close calls and, often, the tragic results of such encounters.
A quite understandable result of all of this is that many people are terrified to venture out onto our roads on a bike. A consequence of this is a build-up of tensions and animosity between drivers of motorised vehicles and those on bicycles.
Again, the spotlight of all forms of media seems to amplify this and commentaries become inflamed with both sides of the argument becoming hostile towards each other. There will always be those who have a complete disregard for others' safety and I have written a lot before, urging drivers to regard the lives of other more vulnerable road users.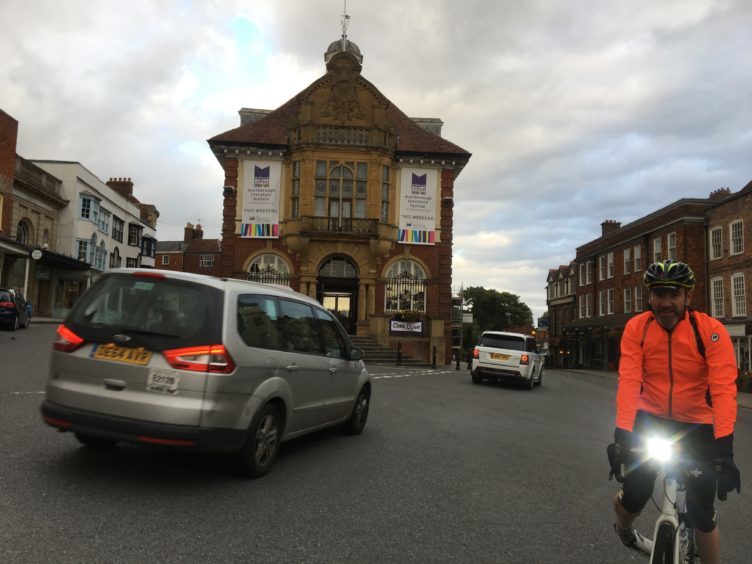 What is often not commented on in various forms of media is that many drivers are cyclists and most cyclists drive a motorised vehicle. Taking that into account, it is perhaps unsurprising, but rarely reported on, the amount of goodwill that happens on our roads – obviously such behaviour does not make good headlines, or attention-grabbing posts on social media.
I recently cycled through West Sussex and across the Surrey Hills one Sunday morning. I was not quite prepared for the amount of traffic I was to encounter and the number of cyclists out for a weekend ride. I assume that a large proportion of cyclists had mostly made their way down from London to reach the sanctuary of some countryside, but it appeared that they had just swapped the motorised concrete jungle for an arboreal gridlock.
I didn't particularly enjoy my ride – it was a work-related route, so I didn't have any choice on my direction and the amount of traffic meant I was constantly concentrating on riding safely, making it a tiring day. However, despite what I had been led to believe – "The bad blood between motorists and cyclists in Surrey is palpable" as one person remarked to me – I found the vast majority of drivers were courteous to me.
During a six-hour ride I had two occasions where vehicles passed by me dangerously, but the rest – and there was always a constant stream of cars passing – waited patiently and then passed on by giving me, at the very least, the recommended 1.5 metres space, but often much more than that. I was very surprised by this. Of all places, the Surrey Hills, packed as they were with both cyclists and motor vehicles, would, I thought be a tinderbox for acrimony.
I am not naive enough to believe there isn't any conflict, but my experience was very different. At various times I was aware of vehicles queuing up behind me waiting to pass on a straighter and clearer section of road and I politely gave them a wave as a thanks for giving me space. On many of those occasions I received a wave back from the vehicle's passenger. Maybe my actions were unrepresentative of the local riders. During my ride I saw dozens of other riders that day and to each and every one of them I called out a greeting and gave them a wave of camaraderie. Not once did I receive a greeting back and at best I got a look of bewildered "Do I know you?".
I can't claim that a polite wave will abate any of the real or perceived dangers of riding on the road, but as my mother once said "politeness costs nothing" and it shows a mutual appreciation for sharing the roads and maybe, just maybe, the drivers saw me as a person, rather than another, so-called "lycra-lout".
Ultimately, although I only encountered a couple of occasions where I was put in danger, being vastly outnumbered and more vulnerable than all the motor vehicles on the road, it only required one moment of bad driving, or inattention on my part to result in a serious accident. Cycling on the roads is not the horrendous experience many would have you believe, but it does require vigilance, patience and above all mutual respect from all road users to get to a point where we can all share the roads.
Next week: What cyclists would like drivers to know and what drivers would like cyclists to know.
Join the Blazing Saddles Strava Club at: www.strava.com/clubs/BlazingSaddlesWeekendCourier
What: Wembo Solo 24 Hour World Championship
Where: Nevis Range-Fort William
When: October 20-21 2018
Details: Wembo is the World Endurance Mountain Bike Championships and 2018 is the year that some of the best elite riders from around the world will line up to ride for a gruelling 24 hours around Leanachan Forest in Lochaber. Competitors will be gathering on the Nevis Range trails from as far afield as Australia and New Zealand as well as many top riders from around Europe. Alongside those elite riders will be many homegrown amateurs, hoping to test themselves against the course and the best in the world. It promises to be a great event to go along and spectate and cheer.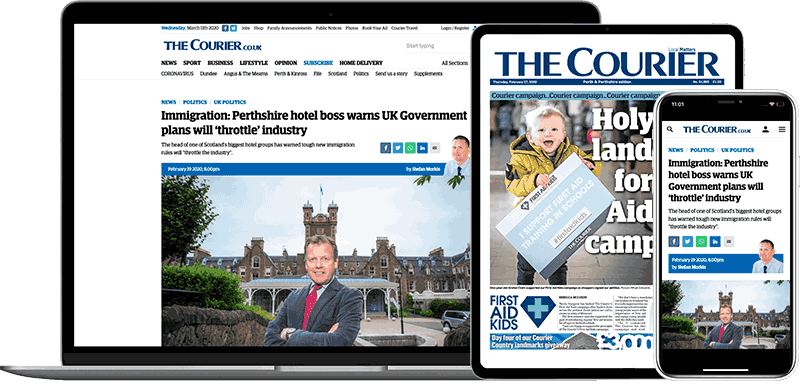 Help support quality local journalism … become a digital subscriber to The Courier
For as little as £5.99 a month you can access all of our content, including Premium articles.
Subscribe