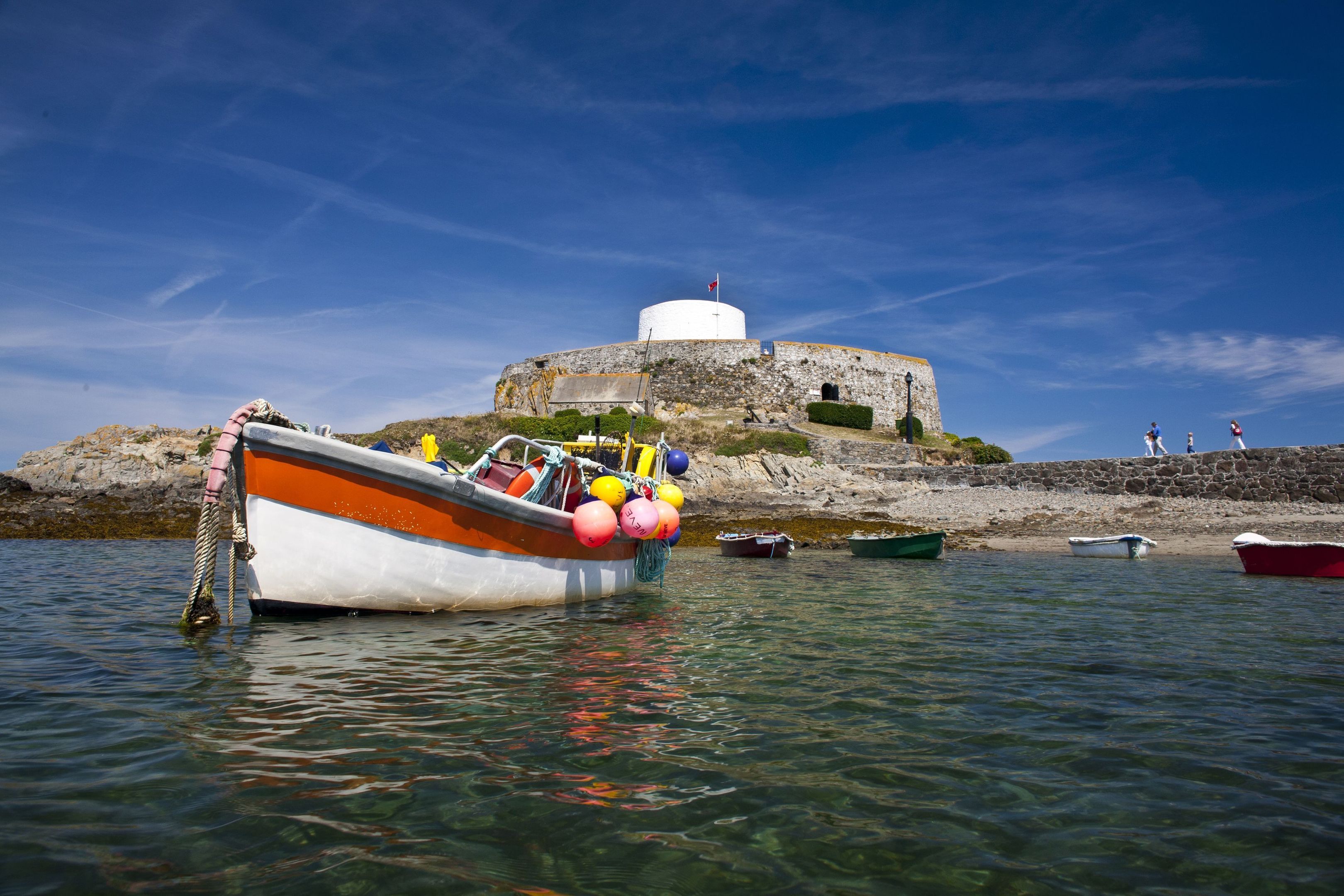 Food, culture and literature are all a focus for festivals on Guernsey this year. Sarah Marshall gets a taste of what's on offer.
Wearing only a plastic cap and bathing suit for protection against the wind, two swimmers scurry along the cobbled streets of St Peter Port on a bracing spring morning. They're heading to one of the town's three natural bathing pools, flooded with seawater since Victorian times and used 365 days of the year.
Even Guernsey's most famous resident, exiled French writer Victor Hugo, was fond of taking a dip in the ocean, often referred to as his "friend".
He'd make himself comfortable in the armchair-shaped Fontaine Marches rock and confide in the vast, tumultuous blue expanse, loved so dearly because it never disagreed with him.
Hugo, like the majority of Guerns, shared a special relationship with the water, highlighted in his novel Toilers Of The Sea, which celebrates its 150th anniversary this year.
Events being held to commemorate the book form part of the broader Channel Islands Heritage Festival (running from now until May 10), which this year has a special maritime focus.
Local resident and guide Elizabeth Gardener-Wheeler helps me retrace one of Hugo's favourite walks along the seafront of St Peter Port. The Les Miserables author enjoyed his 15 years spent living here, she tells me, because "it felt French" and, on a clear day, he could even make out the faint coastline of his beloved homeland.
Stormy skies obscure my views when, later that day, I climb to the top of Fort Grey, where rooftop access has been granted to the public for the first time as part of the Heritage Festival. Now housing The Shipwreck Museum, the Martello tower – also known locally as 'the cup and saucer' – was built in 1804 to defend Guernsey's west coast.
I gaze down at the sandy Rocquaine Bay, streaked with sticky fronds of bladderwrack washed up by the tide. Hugo would often scour the island's beaches for sea kale, which he also cultivated in his garden.
Due to a quirky, arcane law passed in the 1800s, it's not possible to collect seaweed on a Sunday, but I am able to gather other edible items from this coastal larder, on a foraging adventure with Wild Guernsey.
Couple D'Arcy and Tara run trips for small groups by appointment (£20 per person for two hours), and will also be hosting a family foraging event as part of this year's 10-day Guernsey International Food Festival (running from September 23 to October 2).
The humble pair, who also run a glamping campsite and live with their children on a boat moored along Guernsey's north coast, set up their tours with the aim of helping people reconnect with the land.
We climb into a narrow gully to pick rock samphire sprouting from damp crevices. Shakespeare referred to the practice as a "dreadful trade" in King Lear, D'Arcy tells me, as Tara ignites a camping stove to saute the highly nutritious green spears in a buttery sauce. Fortunately, we don't employ any of the cliff-scrambling techniques that made the activity so treacherous in the early 1600s.
Along with plants, herbs and sea greens, Guernsey boasts numerous home-grown foodstuffs, many of which will be on sale at the Big Guernsey Market at St Peter Port on Saturday 24 and Sunday 25 September.
Rock samphire forms one of the key ingredients in a gin produced by the team at boutique hotel Bella Luce. Former chef-turned-hotelier Luke Wheadon, set up his own distillery last year and will be co-hosting a Shake Your Own cocktail station with UK-based Blackdown Artisan Spirits at the market. (Stay at Bella Luce, and you can even have a bespoke gin made, according to flavour interests and bottled as part of package.)
Back in the 16th century, cider – not gin – was the preferred tipple for most residents, although many apple trees have since disappeared. Hoping to revive the tradition, James Meller's family has been producing cider on his family farm in the Fauxquets Valley for 15 years.
After offering me a glass of the dry Rocquette XC Exceptional Cider, he regales the challenges of finding "non-tree-bark-stripping sheep" to "mow" the lawns of his 5,000-tree orchard.
Peter and Mandy Girard have greater fondness for their grazers, a small herd of rare breed golden Guernsey goats indigenous to the island (I'm told they currently own 26 of the 1,200 left in the world).
Operating since 2000, the farm produces five different soft and hard cheeses made from the decadently creamy unpasteurised goats milk. According to Peter, chefs lap up their versatile soft cheese for use in salads and desserts.
It's not available in the UK, but does keep for six weeks, so I purchase a packet to take home, keeping it fresh in the minibar fridge in my room at new boutique hotel Ziggurat, which opened last October.
Almost predictably, though, the cheese doesn't even make it to the airport. Instead, I gobble the lot, convincing myself it tastes better when accompanied by my balcony view of the historic harbour. Or perhaps the secret flavour enhancer is simply the sea air.
FESTIVAL HIGHLIGHTS
:: Rooftop access to Fort Grey, Rocquaine
From 10am on Sunday, April 24
After visiting the Shipwreck Museum, climb a ladder to enjoy sweeping views of Guernsey's west coast. The rooftop will only be open on this date. Prebooking is essential, with tickets costing £4 for adults and £3 for children
:: Stitch a sea-themed tapestry, St James Concert and Assembly Hall
From 10am to midday every Mon, Weds and Fri until May 6.
To commemorate the 150th anniversary of Victor Hugo's Toilers Of The Sea, visitors can contribute a stitch to a special maritime-themed tapestry. The Bailiwick of Guernsey Millennium Tapestry illustrates 1,000 years of history in ten embroidered panels. Admission to the tapestry costs £4.95 for adults and children under 16 are free.
:: View a Roman shipwreck, Guernsey Pearl, Rocquaine Road
From 10am to 4.30pm, until October
Discovered during a Christmas Day dive in 1982, Britain's largest Roman object was returned to Guernsey last year following restoration work. It currently has no permanent home, but will be on temporary display at this location.
:: Take part in a beach BBQ cook-off, St Peter Port
September 24 and 25
Hosted by MasterChef contestant Kieron James, this cook-off contest will take place as part of the Big Guernsey Market. Further information on events and activities happening during the Guernsey International Food Festival will be announced over the coming months on Twitter @GuernseyFood
:: Eat a meal for a tenner
October 1 to November 16
For six weeks, restaurants, bistros and cafes across the island will offer three-course menus from as little as £10, to showcase their cuisine.
TRAVEL FACTS
:: Sarah Marshall was a guest of Visit Guernsey (www.visitguernsey.com).
:: Double rooms at Hotel Ziggurat cost from £90 per night with breakfast. Visit www.hotelziggurat.com
Aurigny (www.aurigny.com) operates direct one-hour flights to Guernsey year-round from London City, Gatwick and Stansted, from £100 return. Departures from regional UK airports also available.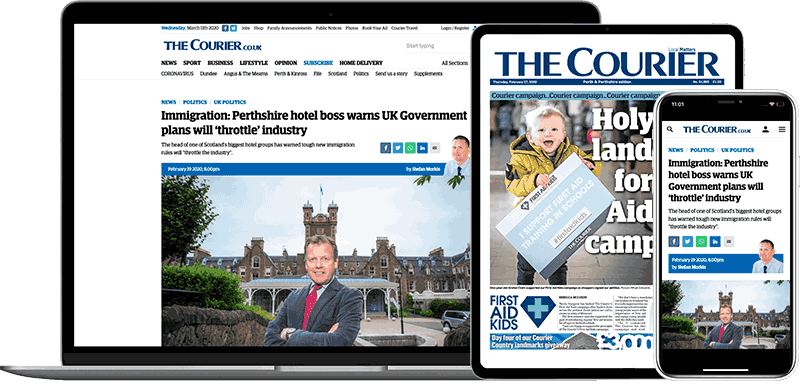 Help support quality local journalism … become a digital subscriber to The Courier
For as little as £5.99 a month you can access all of our content, including Premium articles.
Subscribe