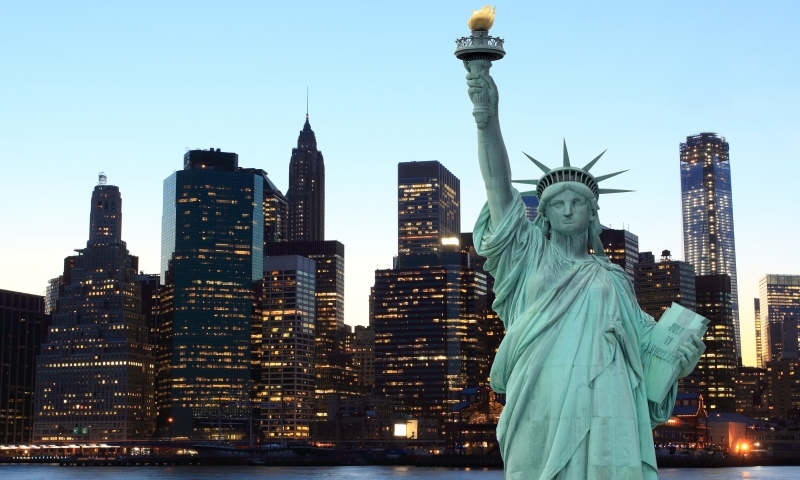 Our friends across the Atlantic are partying today celebrating their national day as the day that their nation came together to declare their Independence from Britain 239 years ago.
In recent years, Briton's have enjoyed travelling to the US whether to see the sights of New York, the glorious golden west coast or a trip to the deep south – the country truly does offer something for everyone.
The Courier Travel has hand-picked our favourite tours to be used as a starting point, should you wish to visit.
Californian sunshine, stunning Pacific coastlines and visits to three of America's most iconic cities – cosmopolitan San Francisco, starstruck Los Angeles and glitzy Vegas – as well as to the awesome Grand Canyon and stunning Yosemite – make this the trip of a lifetime.
The Deep South is renowned for its gracious hospitality, its charming southern drawl, its unique Creole and Cajun cuisine and, of course, the most popular music genres of the 20th century – jazz, rock n' roll, the blues and country.
Every year, the millions of trees that shade the northeast corner of the USA signal the arrival of Fall with an explosion of red, purple and gold. Journey from Manhattan Island to Boston and beautiful New England, you'll witness their splendour, framed against the still-blue skies.
Discover the sights that informed the soundtrack to our lives. Travel from Motown's birthplace in Detroit to Cleveland's Rock and Roll Hall of Fame and bustling, blues-city Chicago. Then, head south into Tennessee, Mississippi and Louisiana to explore the landscape that gave the world jazz, blues and country music's most undying stars.
5. American Queen – Mississippi River Cruise
On this wonderful journey through the American South you'll spend two nights each in New Orleans, Memphis and Nashville, and discover some of "Ol' Man River's" most enthralling and historic settlements, as you enjoy the luxury of life on board.
6. New York to Hollywood – The Best of the USA
Discover the best of both coasts. Visit Washington DC and Philadelphia, and spend three nights in glittering Manhattan before you fly west to glorious San Francisco. See nature at its most spectacular at Yosemite and the Grand Canyon, and explore the man-made wonders of Las Vegas and colourful Hollywood.
Our holidays
The Courier Travel works with in conjunction with specialist tour operators for our trips to USA & Canada.