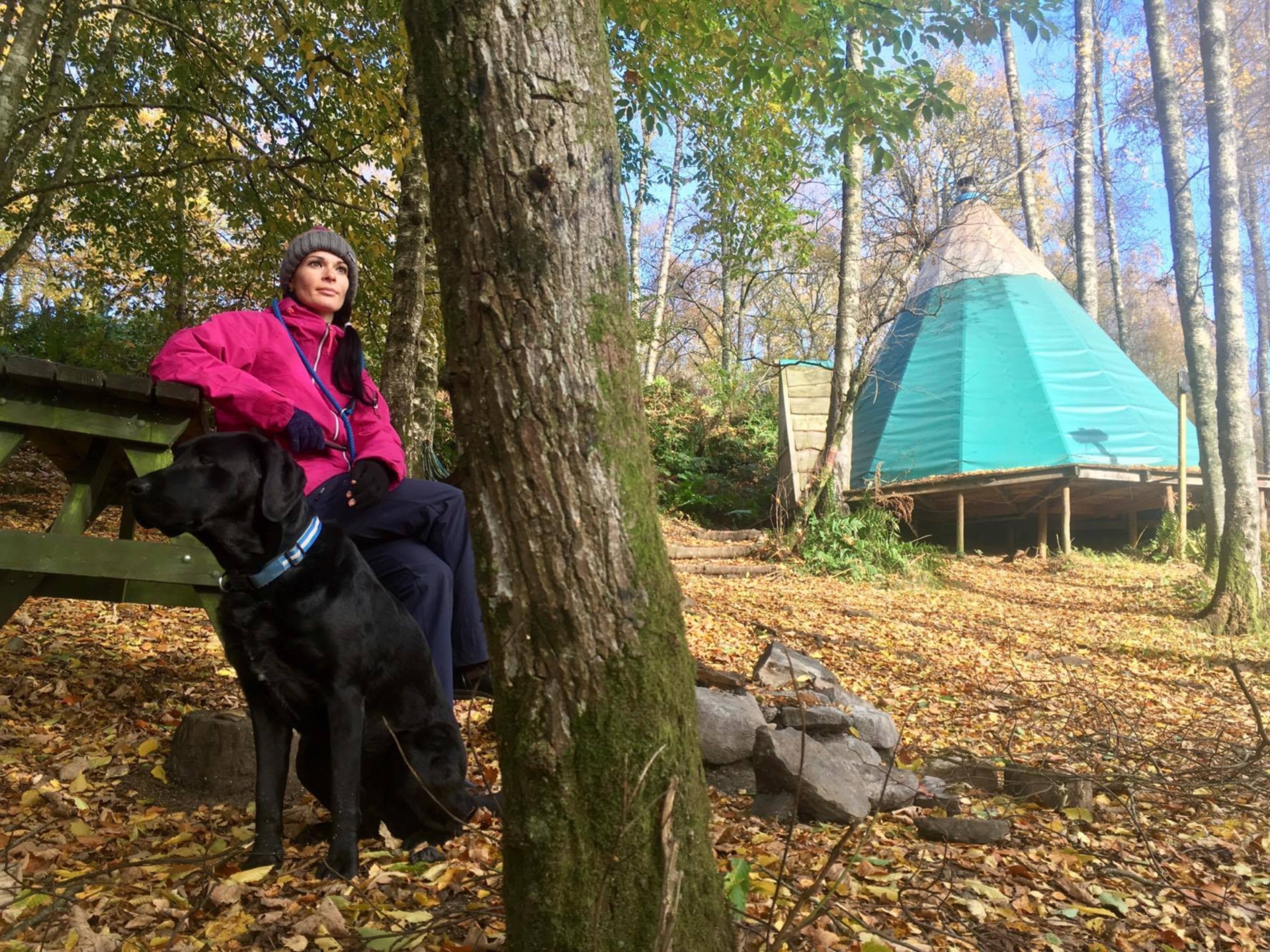 Wild camping in winter without the hardship of a cramped tent? Gayle Ritchie spends a weekend in a Nordic kata in Perthshire
The aroma of sizzling sausages drifts through the air and the coffee I've brewed up on the wood-burning stove tastes out of this world.
Sitting in my pyjamas, prodding the bangers with a fork, I feel a huge sense of contentment.
I've just spent the night in one of Comrie Croft's Nordic katas, which are pretty similar to tipis. Set in birch woodland, they're fairly rustic – glamping this is not.
But being a major fan of the outdoors and a lover of nature, this is right up my street.
Camping in the depths of winter might not seem like the brightest idea but when you're snuggled up inside one of these bad boys, listening to the crackle of the fire and, if you're lucky, the hoot of an owl or the rustle of a deer, it's more than worth it.
Apparently people have stayed in the katas when overnight temperatures have plummeted as low as –15C, and if you keep the wood-burner stoked, you can't go far wrong.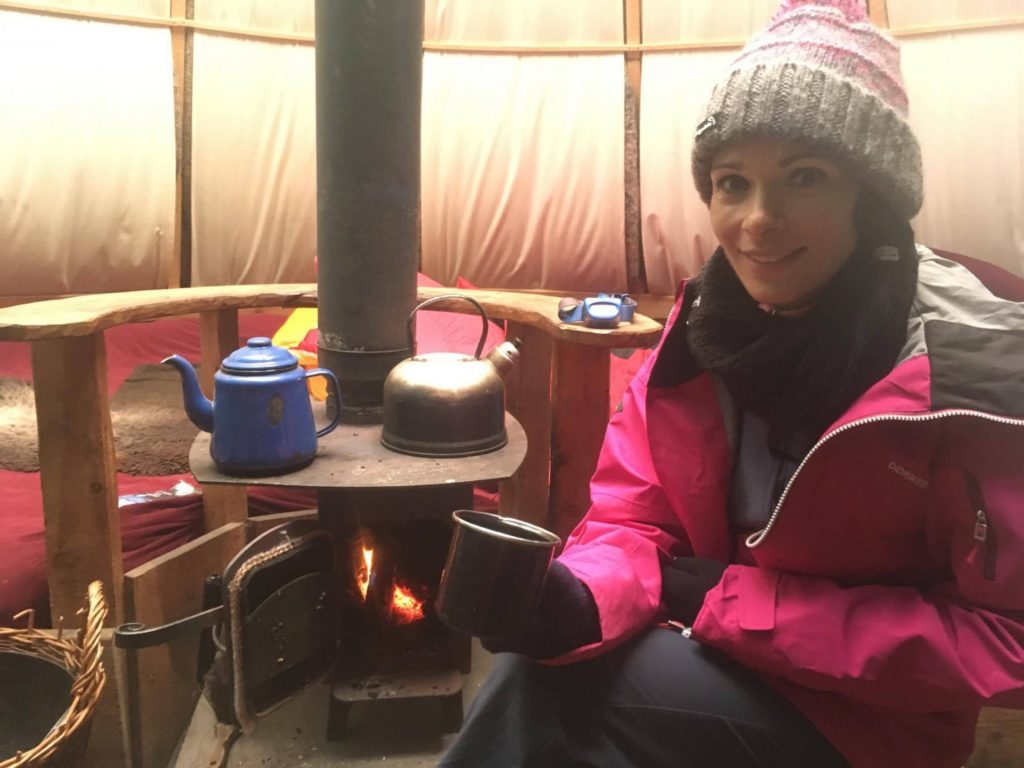 The bed is a communal area insulated with sheep wool, so it's best for couples, families or close friends, and there are plenty of sheepskin rugs scattered around to add to the cosiness.
I've brought my labrador Toby along and he's more than happy to cuddle up beside me on the platform.
That's another great thing about the kata experience – you can bring your dog and with instant access to forest walks, there's no need to get dressed and trail down two flights of stairs just to let him out to do his business in the middle of the night. In fact, pyjamas and dressing gowns are de rigeur round this neck of the woods.
There's also no need for an alarm clock here as the top of each kata is translucent and bathed in natural light, plus you'll hear the dawn chorus.
I wake up around 7am and nip for a piping hot shower in a block less than a two minute walk away.
Breakfast of champions devoured, I chill out in a hammock strung between two trees and squeeze myself into a tyre swing, much to Toby's delight.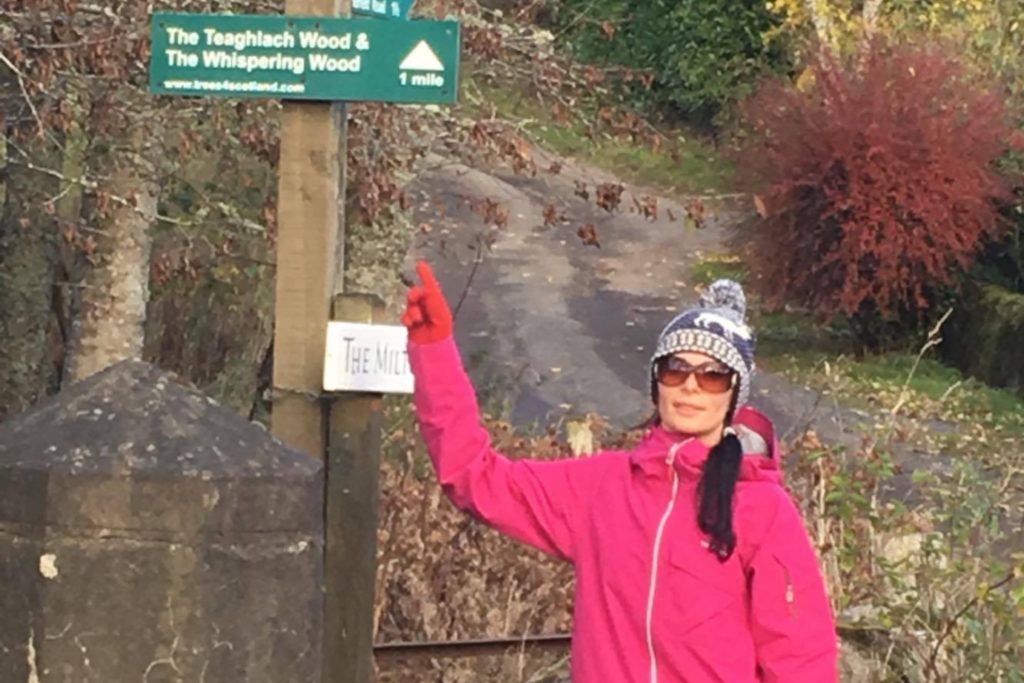 Nicely set up for the day, I walk the two miles into Comrie along a scenic woodland trail.
It's a charming wee village to explore, with a couple of gift shops, a delicatessen, a historic white church and a handful of restaurants and hotels.
Back at Comrie Croft, having worked up a bit of a hunger after my stroll, I enjoy a lovely lunch of soup and a bacon roll at The Tea Garden.
It's no surprise this eatery is busy – the food is tremendous.
There are loads of opportunities for walking round here and another jaunt – from Comrie Croft – is along Vincent's Trail, passing an old mill pond and boasting great views across the Strathearn valley.
Had I not brought Toby, I'd have also hired a mountain bike at Comrie Croft and blasted along some of their fantastic 16km network of trails. I did that in summer and it was great fun.
Later in the day, I drive to Cultybraggan, a former prisoner of war camp. It's exciting times for the heritage site as it's just been awarded a £638,000 Heritage Lottery Fund grant to restore and reinvent 11 Second World War Nissen Huts into tourist accommodation.
Once known as Camp 21, it was built in 1941 to house as many as 4,500 German prisoners of war.
Its inmates numbered members of the SS, together with high profile Nazis and may even have briefly included Hitler's deputy, Rudolf Hess, after he parachuted into Scotland.
More recently, it became an army training facility and is now owned by the community and managed by volunteers whose efforts to restore it have been both imaginative and tireless.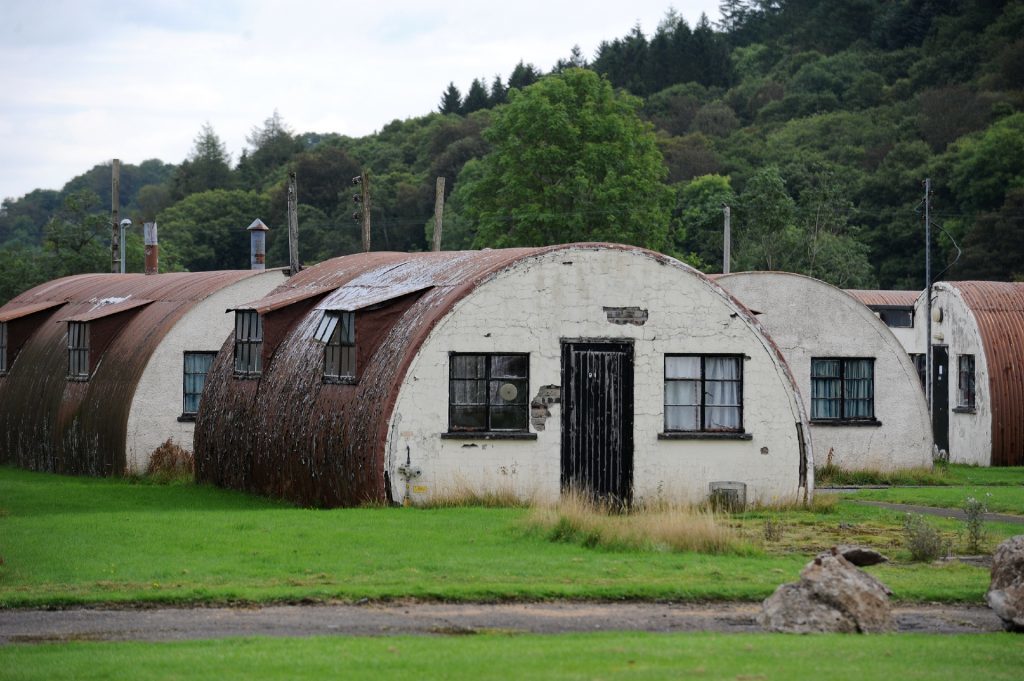 In the evening, I treat myself to fish and chips from Comrie and then head back to my kata with a bottle of wine and some snacks.
After a peaceful sleep, I get up the next morning and take a drive out along stunning Glen Artney and toy with the idea of scaling the towering 985m Munro, Ben Vorlich.
Checking the forecast (strong winds and snow on the highest peaks), I take a rain check and instead, gaze at the mountain from the ground way below and make a mental note to come back another time.
There's so much to do in the area and whether you fancy a serious hike, an exhilarating cycle, a slow amble, or a trip to a wildlife centre (try Auchingarrich), you can guarantee a fun weekend or longer in and around Comrie.
And for a uniquely rustic sleeping experience, give Comrie Croft's Nordic katas a whirl.
Just make sure you go armed with a sleeping bag and plenty of layers – and a stock of firewood.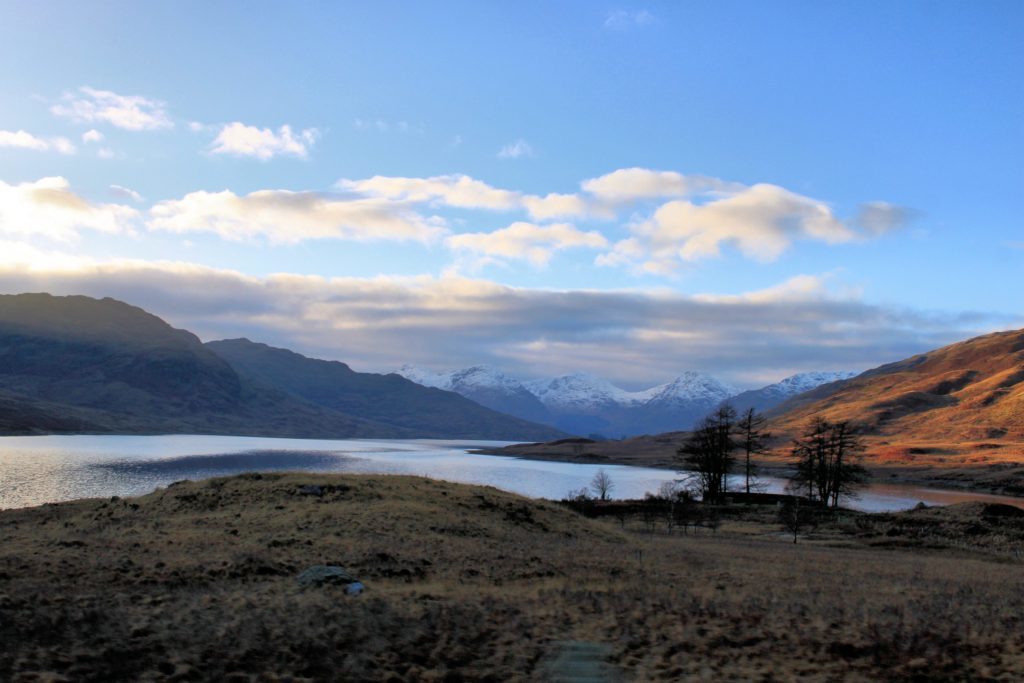 info
Comrie Croft's Nordic katas are furnished with wood-burning stoves, sheepskins, cushions, oil lamps and solar powered lighting, and all the camping essentials you need, including homemade furniture and a sack of firewood.
Take a sleeping bag and some pillows for extra comfort.
The katas are equipped for six people but are comfortable for four and perfect for two.
Outside, there's a campfire brazier, and a hammock. Hot showers, toilets and other facilities including tea/coffee making, lockers with charging points and a microwave are just a minute's walk away.
Prices start at £99 a night but deals are available. See comriecroft.com