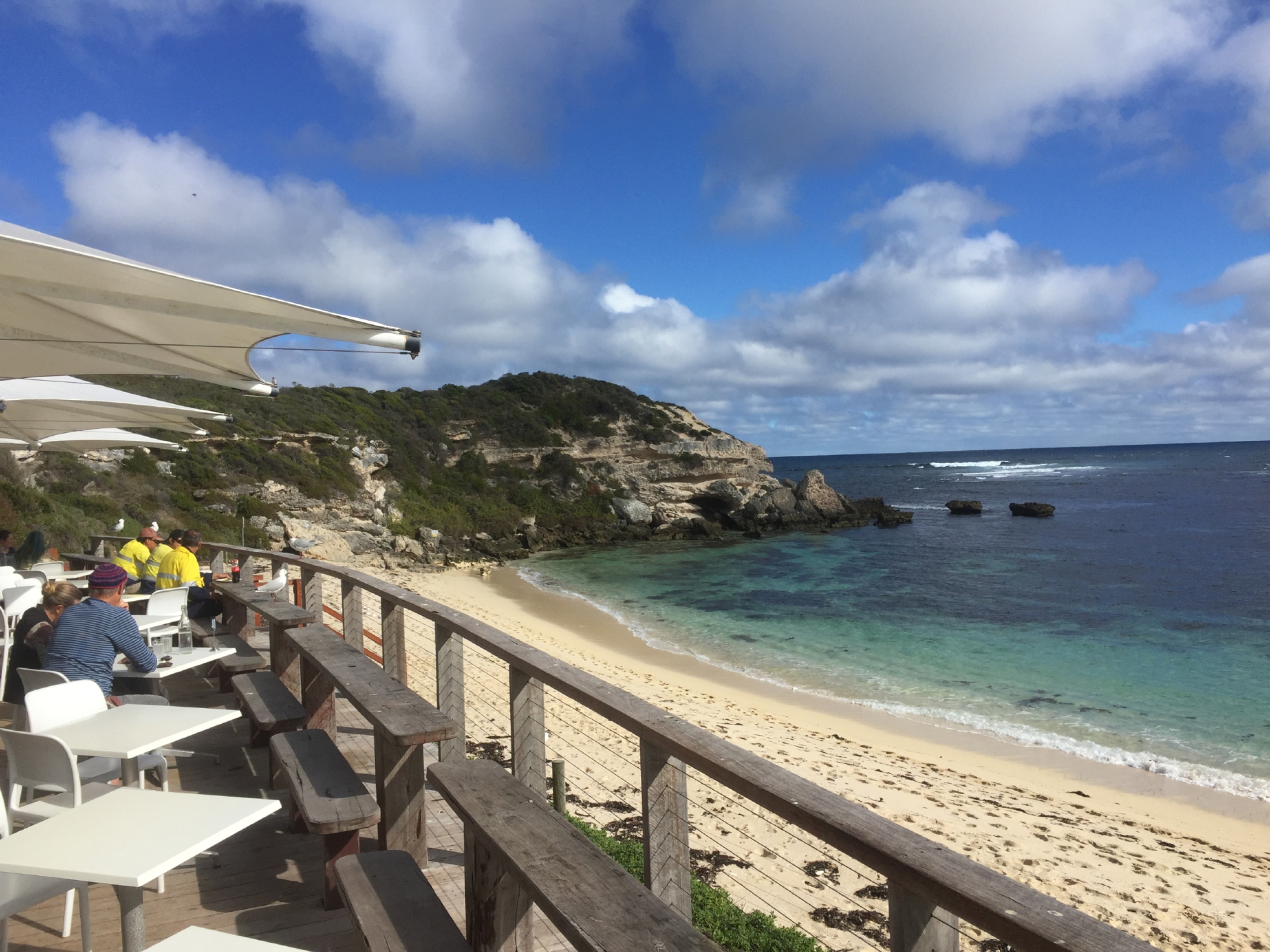 Having sampled the delights of Eastern Australia, Robin heads west and raises a glass to the country's opposite coast
G'day and welcome back to Australia! I'm in the third week of my Australian adventure and over in Western Australia. I'd like to share with you the epic rail odyssey that brought me here, the dynamic 'other Perth', lively Fremantle and the glorious delights of Margaret River, one of the world's great wine touring regions.
I ventured over to Perth from Sydney on one of the world's great rail journeys, the Indian Pacific (www.greatsouthernrail.com.au), which covers 4,352km. It takes a whopping three nights and four days to cross the expanse of Australia.
I've been on the Indian Pacific four times, but this was my first foray on it this century. I'm pleased to report that it's even better for tourists now it's privately rather than government owned. They have done away with the backbreaking seated class. Everyone now has a bed whether in Gold Class (which I travelled in) or the more exclusive (and fifty per cent more expensive) Platinum Class.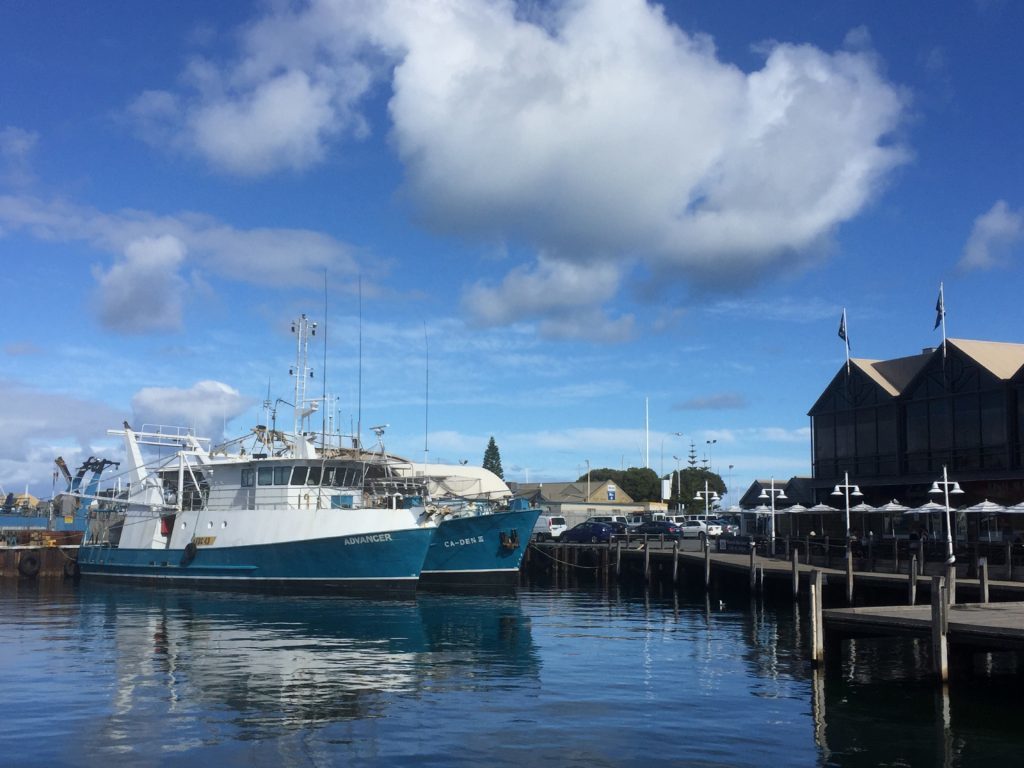 Life aboard the Indian Pacific is a wonderfully relaxed affair as you cruise across the land with your cabin window opening up the vastness of Australia. I loved sitting watching out for bounding kangaroos, leggy emus and soaring wedge-tail eagles, the bird that is the symbol of the Indian Pacific. The locally sourced food is excellent too and handily all drinks are included.
My late uncle lived in Perth so I've been out a few times to the most remote state capital in the world. These days this increasingly dynamic city no longer feels that remote and I stayed at a hotel that showcased this new confident face of Perth. COMO the Treasury (www.comohotels.com/thetreasury) was every inch a plush five star, awash with hardwoods and marble and my bedroom was the largest I've had this entire trip.
I liked that the COMO is built into the historic State Buildings complex. It was alive with all manner of shops, bars and restaurants. My favourite place to eat was elegant Wildflower, which sits on the roof of the COMO with epic views of the rapidly changing Perth skyline. Here I tucked into a range of creative treats themed around the six Aboriginal seasons.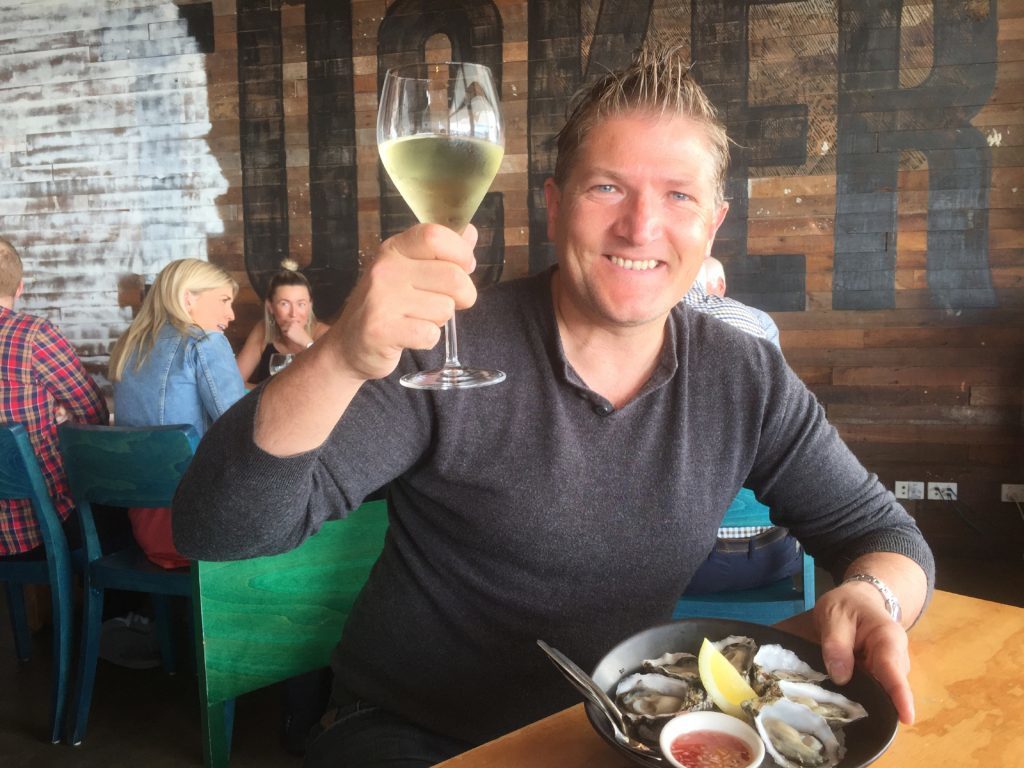 One trend I noticed in Perth was the move to open up walkways, cafes, bars and restaurants along the beach fringed coast, both at old favourites like Cottesloe Beach and along the emerging City Beach. I found this trend alive too in Fremantle, the port town just down the Swan River from Perth that seamlessly merges with the city.
My base in 'Freo' (as the locals dub it) was the recently revamped Tradewinds Hotel (www tradewindshotel.com.au), a good value option just back from the river. From here I struck out to the revamped waterfront, kicking off at Little Creatures. I loved it here. It's a brewery, but they do brilliant food and genuinely cater for all the family – a magician was doing the rounds when I popped in on a Sunday afternoon. Their award winning range of beers are world class too.
Just along from Little Creatures were a brace of great value dining options. Bather's Beach House is the only place in WA with a licence to serve drinks on the beach so it's a very popular spot with visitors of all ages. Their seafood platter was excellent, though they offer a lot more modest dishes too. Further along the coast Bib & Tucker was propped high above the sands, giving me a great view of the efforts of the local surfers. Their octopus and chorizo 'small plate' dishes were superb.
It was time to push south now to the cooler climes of Margaret River. I've been to many wine regions, but none so virginal. The first wines were not produced here until 1971, though this world-class wine touring region has not looked back ever since.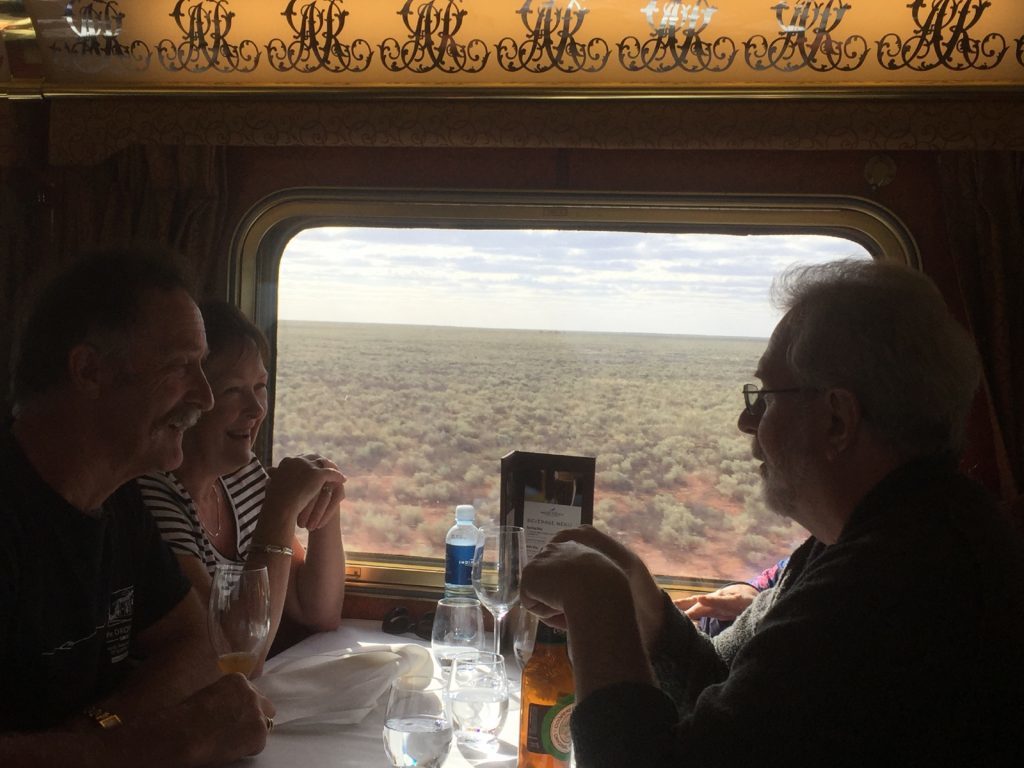 Handily my first stop was at the producer of those first wines, Vasse Felix. They offer for me the best vineyard experience in the region. After a few tastings – samples of all the basic wines are free – it was up to their striking restaurant. Here I feasted on local produce as I treated myself to a glass of their signature chardonnay, as it was my birthday, and admired views of the autumnal vines.
The town of Margaret River itself is the place to stay if you are on a budget, but I was lucky at the last minute to secure a room instead at the plush Cape Lodge (www.capelodge.com.au). It is well worth a splash out as they have acres of space here amidst the tall trees and little lake, an ideal oasis that feels a million miles away from the modern world. Their restaurant was excellent too, though I was not sure about some of the more daring choices of the sommelier. For me the Margaret River staples of chardonnay and cabernet sauvignon are famous for a reason.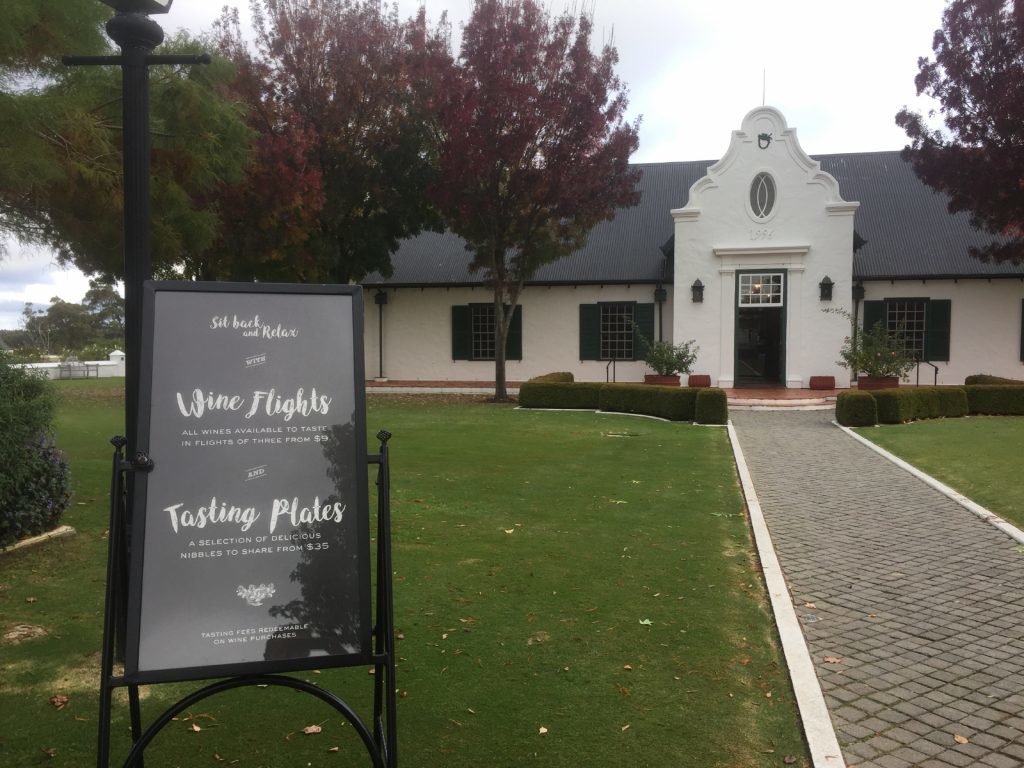 I toured a flurry of different vineyards and had my firm favourites. I liked Cullen for their pioneering biodynamic wine approach, which sees them working more with nature than layering production with pesticides, artificial fertilisers and the like.
Then there was Leeuwin, one of the major players. They are big, but they are also very welcoming. I spent a good hour chatting through the wines with the staff and only ended up buying one bottle. One vineyard I didn't like as much was Voyager, an impressive looking vineyard who charge for all their tastings, not really in the spirit of welcoming 'Margs'.
Margaret River of course is not just about wine. The region is set on a spectacular cape that juts out into the Indian Ocean. Inland there are thick forests, while the coast opens up a sweep of white, sandy beaches. I stopped at Surfer's Point where I watched the riders bravely tackle the giant waves. I retreated then to the White Elephant Café for a coffee with a view of the beach before slipping down their steps to sneak in an hour sunbathing.
If you want to try the range of activities in the Margaret River region then I'd recommend the town of Margaret River itself as a base as its easy to get to everywhere from here and many of the operators are based in or around town. Bookings are easy too with a very helpful tourist office.
You could try your hand at surfing or caving, or maybe just head out for a cycle or hike a section of the legendary Cape to Cape long distance walking track. Then there is the rich Aboriginal culture to explore and a range of art galleries and small craft producers to check out.
I'm writing this now on my Etihad flight back to Scotland. That is fitting as it's the advent of cheaper, easier flights to and around Australia that has made this trip possible. So much so that I've already resolved to head back out to Australia again in a couple of years! If you've never been or thought your one visit was that much vaunted 'trip of a lifetime' it may be time to think again. For me there is more on offer than ever before in Australia.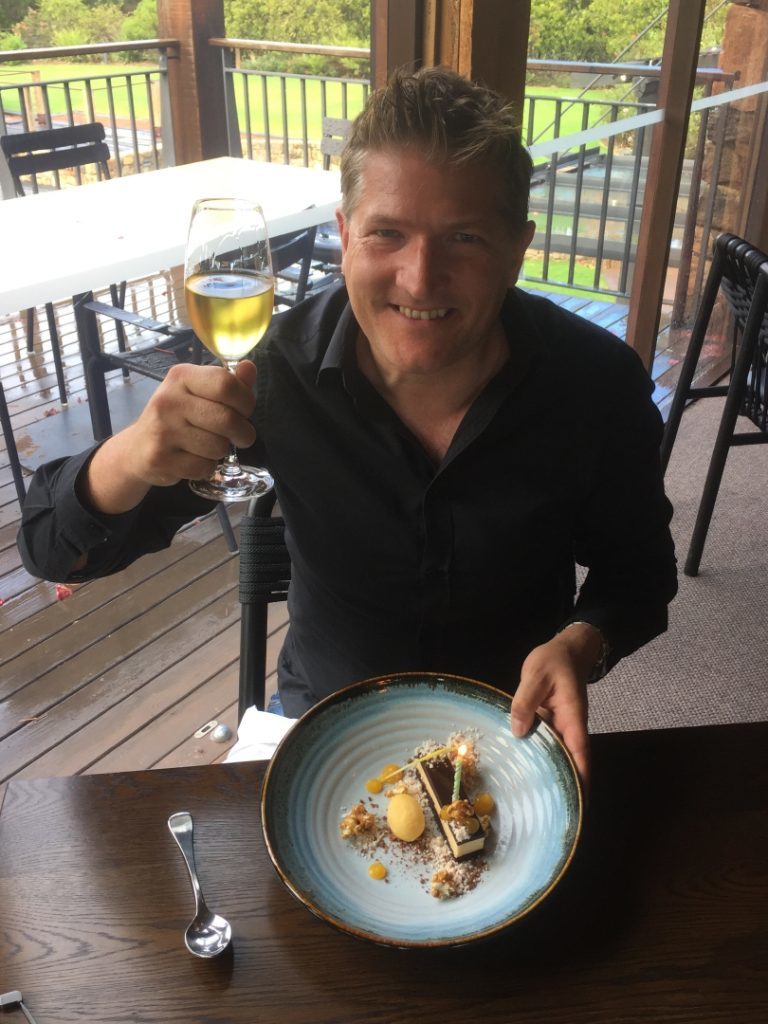 info
Robin flew to Australia with Etihad Airways (etihad.com), who offer flights to Perth via Abu Dhabi for under £600. For more information on Australia see www.australia.com.
Hotel of the Fortnight
The Pentland Hills on the edge of Edinburgh are for me seriously underrated. I've just been back for a weekend staying at the ace new Hayloft. Run by a welcoming couple Chris and Susan Duncan (Chris is an architect) this stylish self-catering escape is all hardwoods and proper stone. I loved that they leave a welcome pack of local foodie goodies for guests. Hayloft is ideal for a weekend away with the Pentland Hills unfurling right on your doorstep with its myriad walking, mountain biking, fishing and horse riding opportunities. Edinburgh is within easy striking distance too. www.hayloftedinburgh.com.
Travel Tip – Whisky Galore
If you love whisky – I mean seriously love whisky – I've just been at an extravaganza that is a must for you. I'm talking about the wonderful Spirit of Speyside whisky festival. This year was my first visit and it worked brilliantly. There was a massive programme of events all over this scenic Highland region. Swathes of distilleries were involved and I appreciated the access to some normally closed to the public distilleries that the festival allows. There were events to suit everyone and in my time there as well as straight tastings of rare malts I enjoyed whisky and cheese, as well as whisky and ice cream pairing tasting sessions. Two real highlights were the opening ceilidh and the whisky tasting menu led by acclaimed French whisky writer Martine Nouet at the recently revamped Knockomie Hotel. If you want to get the dates in your diary next year the festival runs from May 3-7, 2018. www.spiritofspeyside.com.