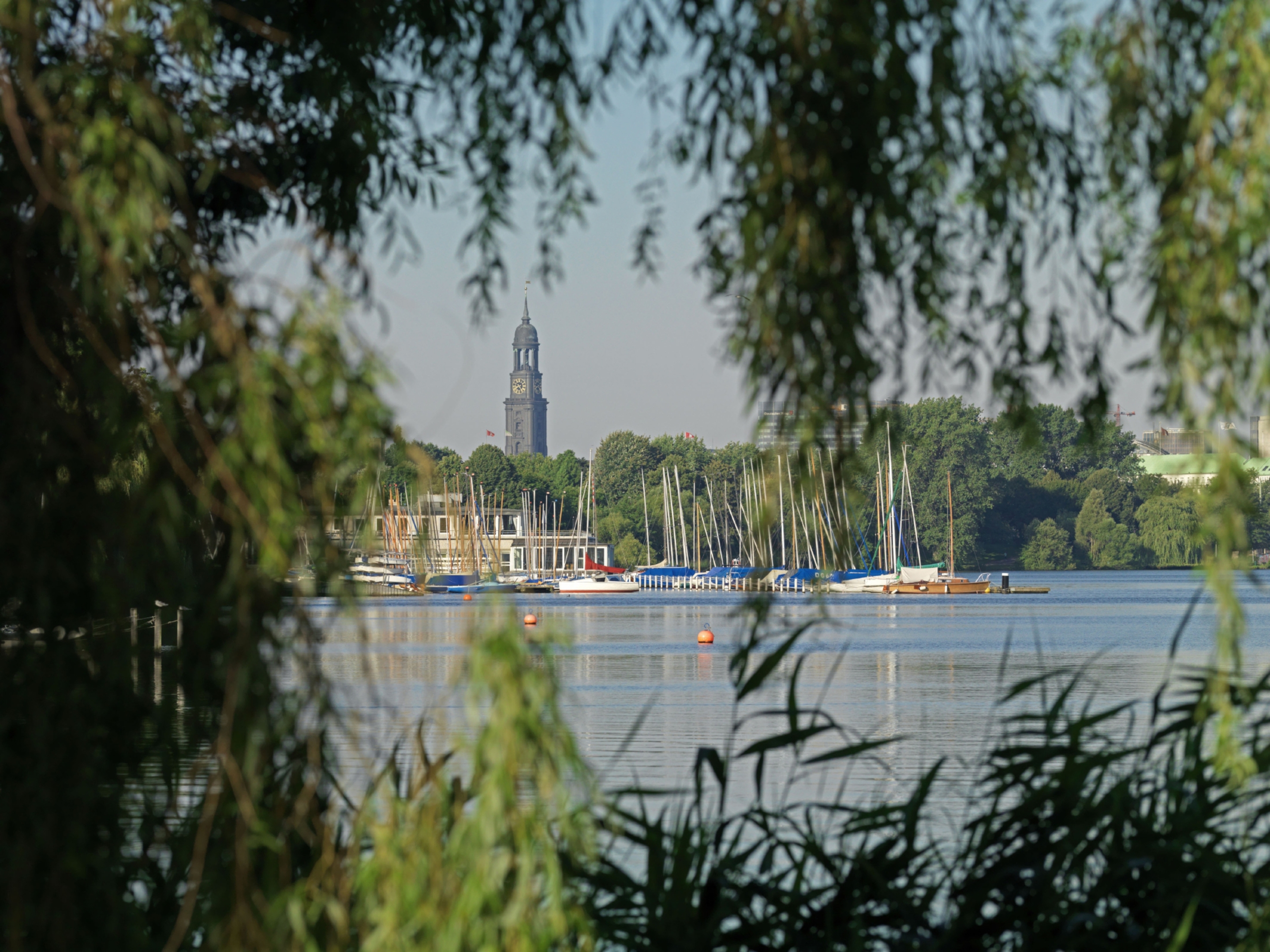 When I arrived in Hamburg, Germany, the other week, there was a strong police presence. Our guide quickly explained that this was in light of the G20 Summit – happening as we speak.
If any of these heads of state haven't been in Hamburg before, I'm sure they'll be impressed. After all, they're lucky enough to be getting treated to the best seats in the brand new Elbphilharmonie Concert Hall.
The story behind the construction of this impressive venue is a little embarrassing for the Hamburgers (as residents from Germany's third biggest city are called).
For costs spiralled way above budget and it took seven years past the estimated completion date before the building eventually opened in January this year. (Yes, the story has a ring of the Scottish Parliament to it!)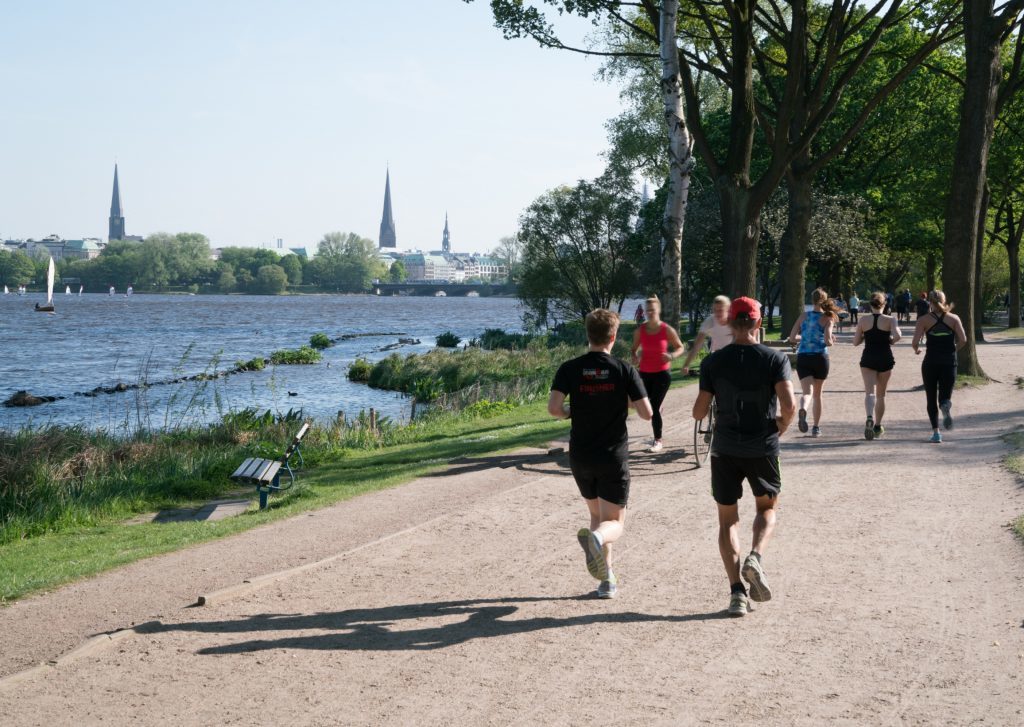 Local tax payers complained that the concert hall would attract only elite audiences and therefore be a waste of money…
Well, how wrong could they be? Within just three months of opening, the Elphi (as it's now affectionately nicknamed) attracted three million visitors and the concerts are sold out far ahead, helped by the fact that some tickets cost less than a night at the cinema.
I didn't get the chance to attend a performance to test out the advanced acoustics, but it was impressive enough to collect a free ticket from the tourist office across the street and ride the beautifully curved escalator to the observation deck.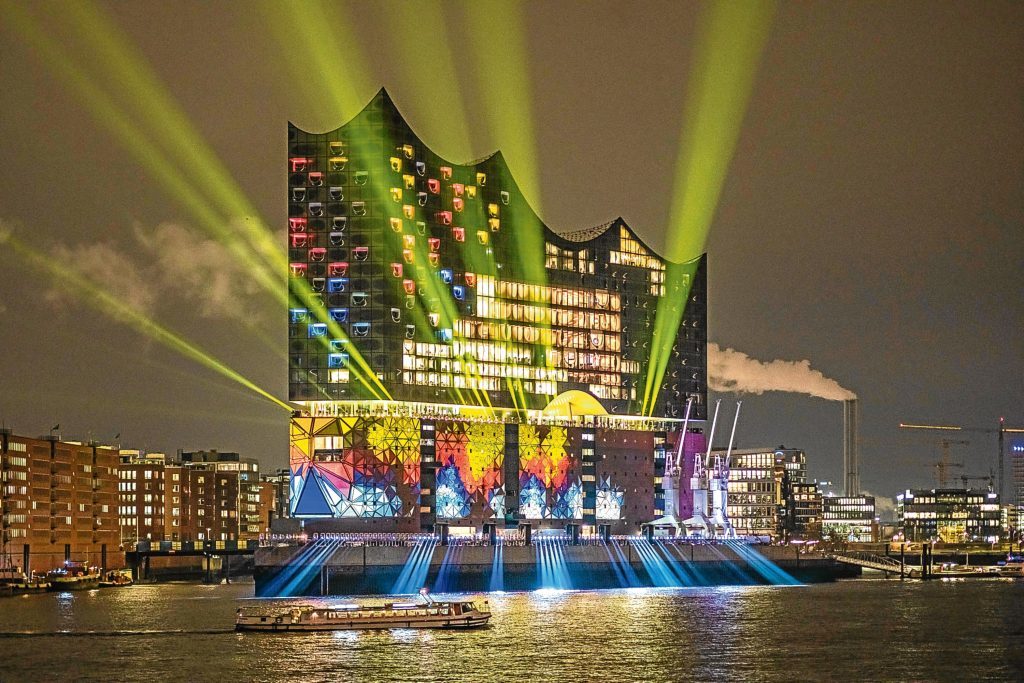 You can walk right around the Elbphilharmonie Plaza to enjoy 360 degree views, high above street level and sandwiched below the dramatic wave-like glass structure overhead.
Penthouse apartments, office blocks, designer stores and restaurants now grace this contemporary HafenCity (Harbour City). It has sprung up since the original container terminal was moved to the southern bank of the River Elbe to accommodate the ever larger vessels that ply their way to Europe's third largest industrial port.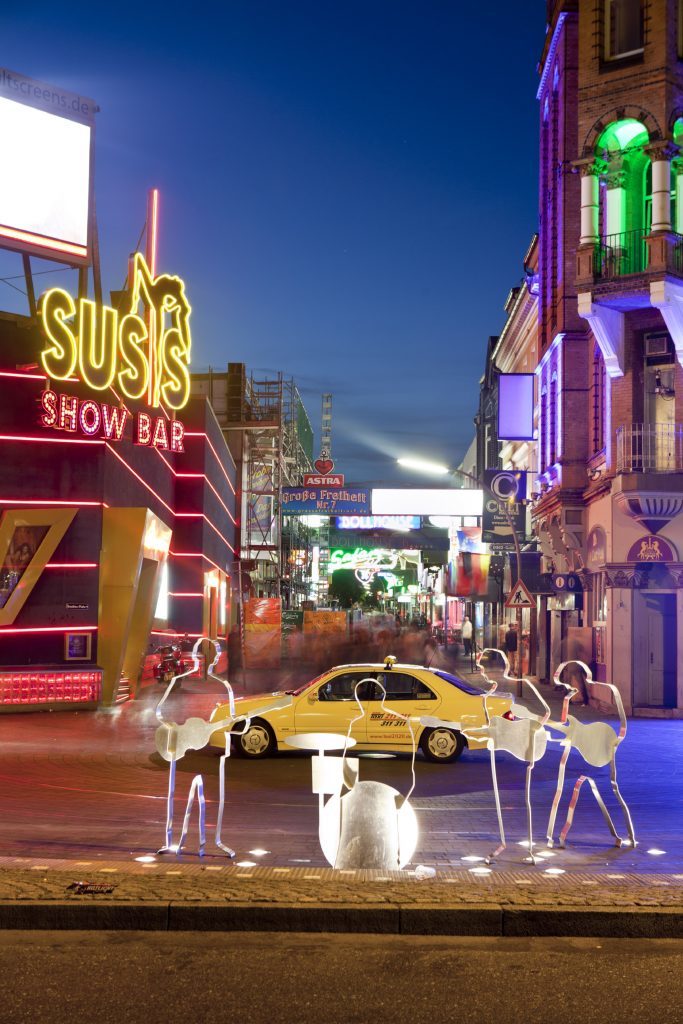 Hamburg is also in the Top 10 of the most visited cities in Europe and I totted up that this was my fifth call. Each time I've been able to see something different as it has been growing so fast.
From having no cruise terminal when the QM2 first graced the city's shores in 2004, it now has three, bringing waves of new visitors.
A good way to get a flavour of the city is therefore from the water, on a harbour tour of the bustling Landungsbrucken jetties and along the canals lined with red brick buildings – once huge warehouses.
Rich in greenery with a wealth of parks, the Alster Lake also provides a haven for pleasure cruisers, canoeing, rowing, running and picnics by the water's edge on a sunny day. In wintertime, mulled wine is served on board and shopping can be enjoyed at the Christmas markets.
The Reeperbahn, with its infamous Red Light District along the Sinful Mile strip, is certainly the place for a lively night out – perhaps lasting till the early hours of Sunday morning when the Fish Market opens.
Music lovers may enjoy taking a Beatles Tour as, of course, St Pauli is where the Fab Four first made it big 50 years ago. Five silhouettes (including Stuart Sutcliffe who tragically lost his life just before the band's musical breakthrough) stand close to the famous Star-Club where they performed and which is still open to this day.
Even though I've now been lured to Hamburg numerous times, I'm confident I'll be back. After all, I've yet to secure a ticket (which are like gold dust) for a concert at the Elbphilharmonie and tour the city by Mini Hot Rod (like a grown-up pedal car) which just looks like so much fun…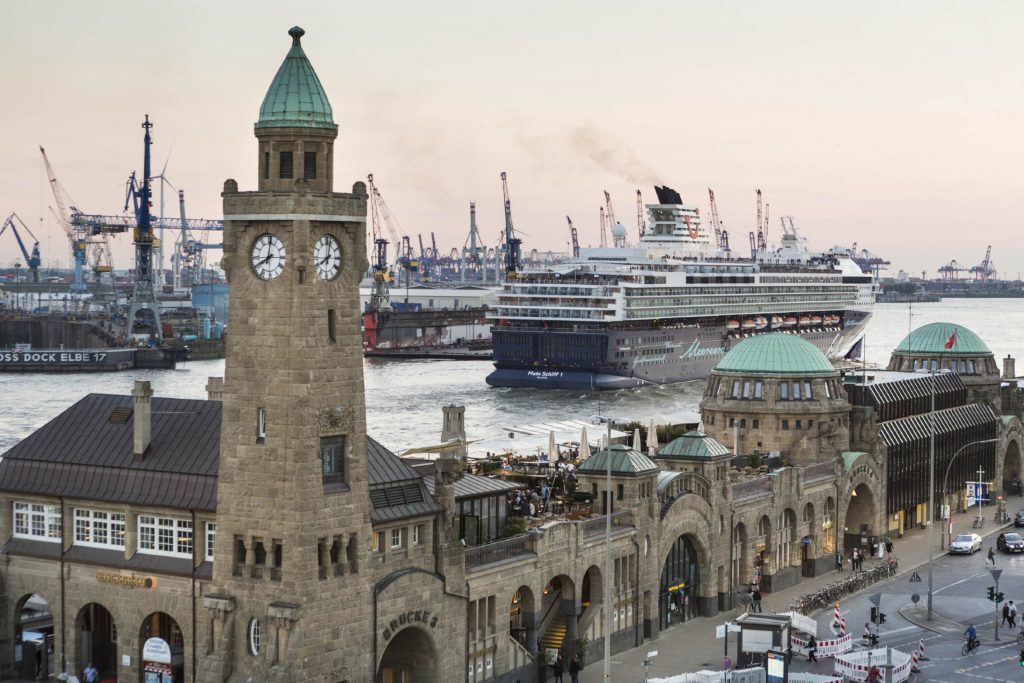 Travel news
Villages Nature Paris is an exciting concept in sustainable, family-friendly holidays. Due to launch on 11 August 2017, the brand new holiday resort situated just 32 km from Paris will feature five immersive worlds, including a working farm and the biggest water park in Europe to be heated entirely with geothermal energy. Visit www.villagesnatureparis.co.uk
Aberdeen International Airport has just opened its new Northern Lights Executive Lounge in time for the busy summer season, offering passengers 50% more space than before. It has Aberdeenshire-inspired décor, panoramic runway views and a locally-sourced menu crafted by the Kilted Chef, Craig Wilson, of Eat on the Green. Visit www.aberdeenairport.com/northernlights
Nestled at the foot of the Mourne Mountains in County Down, Slieve Donald Resort & Spa (hastingshotels.com) is now offering exhilarating outdoor activities suitable for all ages as well as luxurious accommodation. Choose from coasteering, mountain biking, field archery or bouldering at the nearby Castlewellan Forest Park with its Peace Maze and lake.
Hot choice
Ibis Hotels has launched its summer sale, offering up to 25% off selected hotels in UK cities like York, Edinburgh and Glasgow. New and existing Le Club members can also get an additional 10% off. Bookings can be made before 25 August 2017 for stays until 3rd September 2017. Visit ibis.com