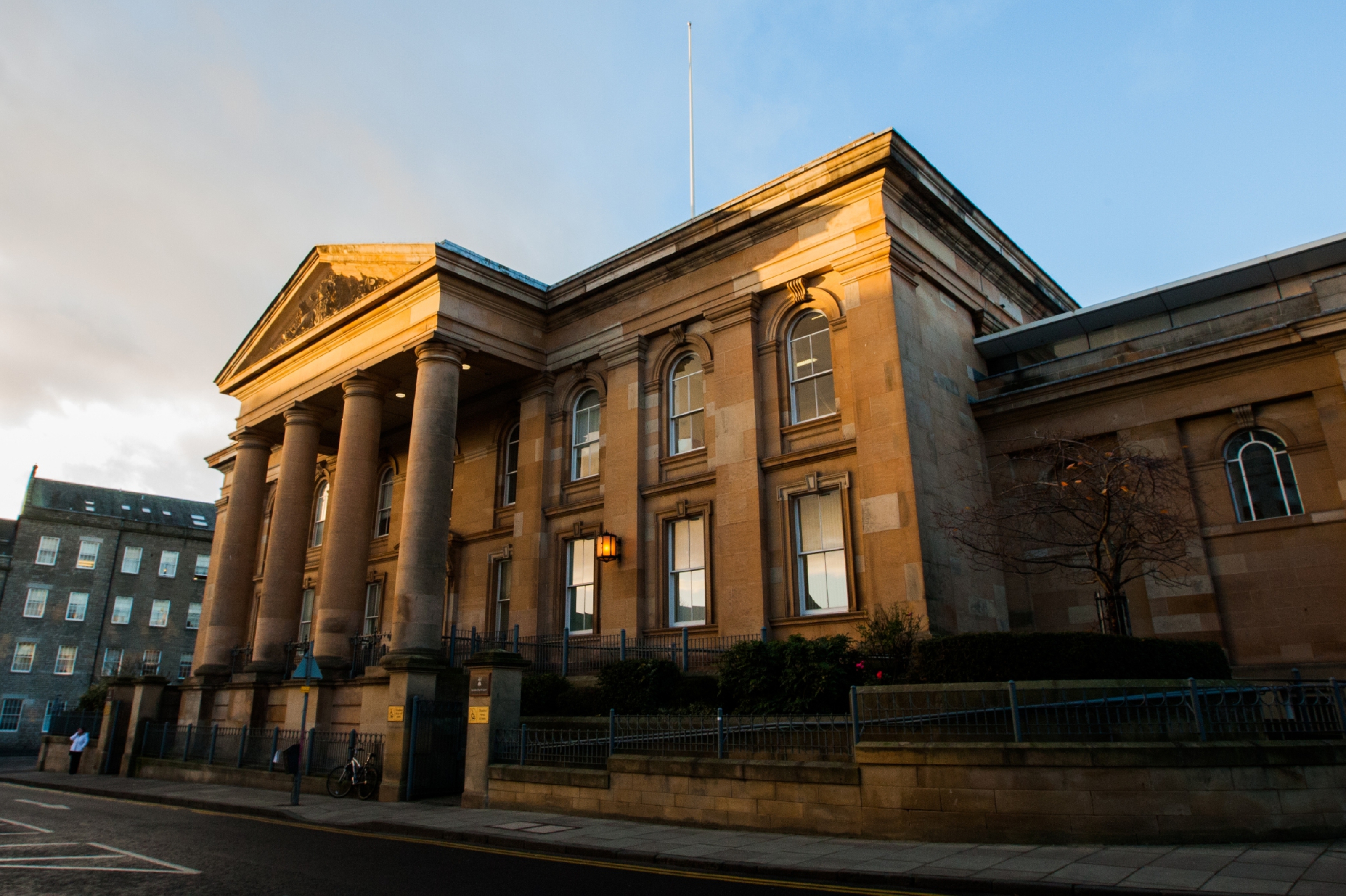 A college student brandished knives and shouted homophobic abuse at his girlfriend's neighbour after he "laughed" at him.
Jay Martin, 18, got into an altercation with 23-year-old chef Ben Nicholl in the close of Kinghorne Court on July 25.
Dundee Sheriff Court heard Martin accused Mr Nicholl of laughing and saying something under his breath as he walked past.
Martin told him "if you've got something to say, say it to my face" and an argument broke out. The row escalated to involve Mr Nicholl's friends, who were in a car parked outside the block of flats.
Two witnesses described how Martin then went into his flat and came out with two knives, holding them out in front of him.
Police were called and Martin was charged with behaving in a threatening and abusive manner by shouting, swearing, making a homophobic remark, threatening violence and brandishing knives.
At his trial Martin, of Dens Road, admitted shouting and swearing but denied brandishing the knives, dismissing the allegation as "lies".
He said he could not have been homophobic as he knew Mr Nicholl had a girlfriend.
The court was told there had been hostility between the two men for some time before the incident.
Sheriff John Rafferty found Martin guilty and deferred sentencing until December 5 for background reports.