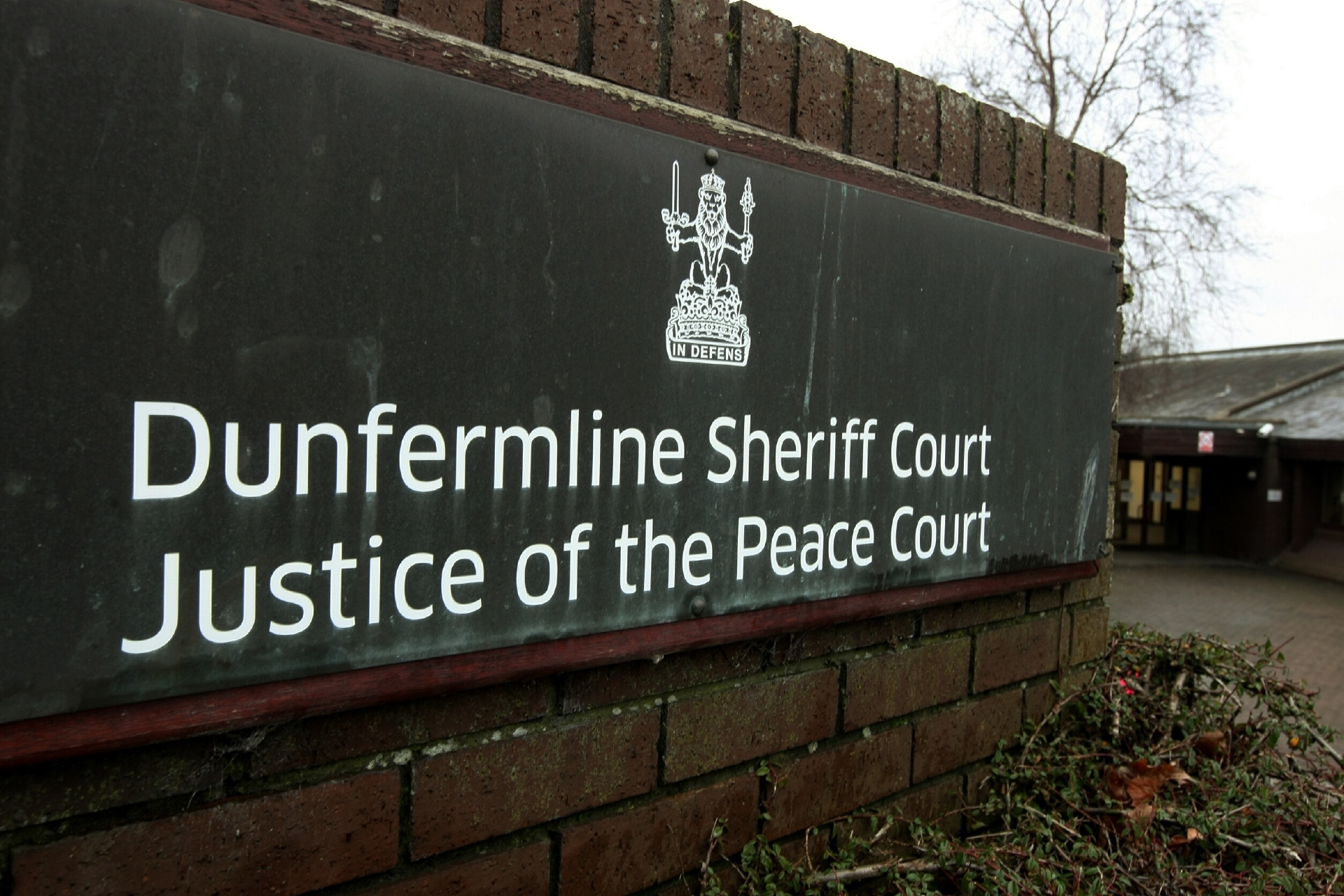 A thug, involved in a notorious gang killing in 2007, has been jailed for three years for a vicious knife attack carried out when he was drunk.
The victim sustained injuries including a five-and-a-half inch wound in his back during the sustained stabbing by 25-year-old Grant Partridge in January.
In 2007, Partridge had been part of a group of youths who launched a horrific street attack on a man in Glenrothes, in what became known as the 'Buckfast killing'.
On that occasion, Partridge, from Glenrothes, joined in an attack on the 24-year-old victim who was already knocked to the ground, unconscious and dying.
The most recent violent incident took place in a house in Kirkcaldy where he had been drinking along with his victim before he stabbed him.
At Dunfermline Sheriff Court, Partridge, a prisoner at Perth, admitted on January 27 at a house in Craigmount, Kirkcaldy, he assaulted Kenneth Cummings and repeatedly struck him on the body with a knife to his severe injury.
The victim sustained a puncture wound on the left-hand side of his back which was up to five-and-a-half inches deep.
His also had a two-inch wound on his forearm and a one-inch wound on his upper arm.
Defence agent Martin McGuire said his client had an issue with alcohol misuse.
On the day of the incident he had been drinking with his brother-in-law and another male from 1pm.
They were joined by the victim at around 5pm. "All were consuming alcohol and his recollection of the incident is fairly vague," added the solicitor.
Sheriff Craig McSherry told Partridge he was "taking into account your previous convictions, the circumstances of the offence and the injuries caused". He jailed him for 36 months.
The court heard Partridge had a history of violent offending including a conviction for attacking someone with a bottle.
In August 2007 Partridge was involved in the horrific 'Buckfast' attack on a Glenrothes man which led to his death.
Computer engineer Jack Wilde, 24, was repeatedly kicked and hit with a Buckfast wine bottle after a gang of youths chased him and knocked him to the ground.
Two teenagers were given custodial sentences for culpable homicide but Partridge, then 17, was put on probation for two years and given 200 hours of unpaid work.
He was on crutches at the time and, after others had attacked Mr Wilde, Partridge caught up with them. He then began attacking the dying man.
The judge at the High Court in Edinburgh in January 2008, Lady Dorrian, told Partridge he had committed "a nasty, squalid offence" by attacking a defenceless man, who was already dying.
Teenagers Robert McKay and Andrew Irvine were originally charged with murder but the Crown accepted their guilty pleas to a reduced charge of culpable homicide.
They were each sentenced at six years and nine months detention, while Partridge and a fourth youth escaped a custodial term for assault.
Mr Wilde's family, upset over the leniency of the sentences, launched a petition calling for a Crown appeal but the campaign, backed by local MSP Tricia Marwick, was rejected.