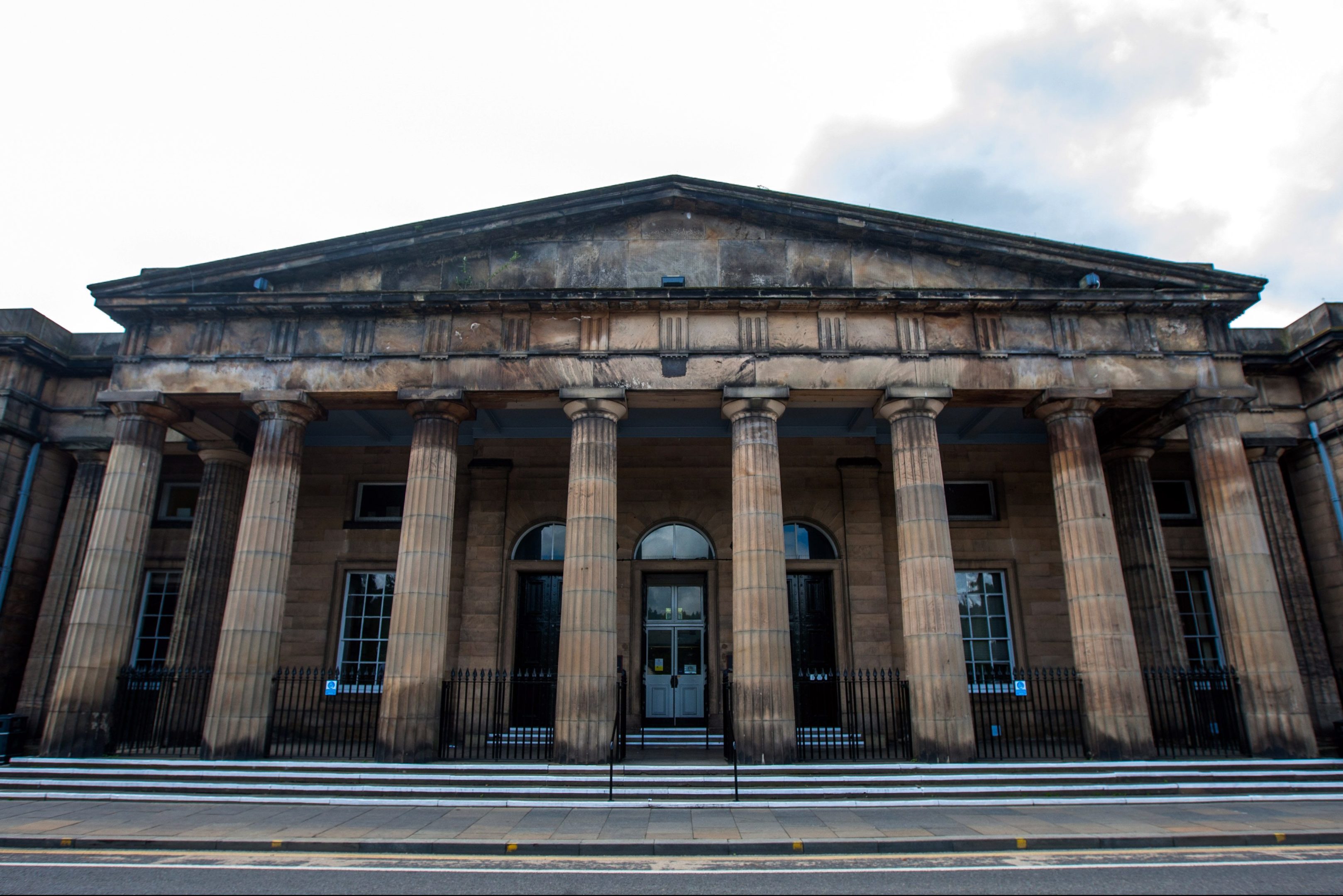 A drunken thug who brutally assaulted his partner on Christmas Day has dodged jail because it took Scottish police two years to catch up with him.
Only during a court appearance in England did Martin Betts become aware there was a warrant for him north of the border.
When he finally appeared at Perth Sheriff Court, the HGV driver admitted carrying out a vicious attack upon Denise Chetwind at Blairgowrie's Angus Hotel on December 25, 2015.
Sheriff William Wood told him: "There is no doubt in my mind that had you been sentenced for this appalling assault on your partner back in 2015 then you would have gone to prison.
"As it is, you avoid custody by the narrowest of margins."
The court heard after enjoying a meal, Betts had been urged to return to their shared room by his partner, who was concerned he had drunk too much.
In the privacy of their room, the 54-year-old turned on his partner, asking"Who do you think you are?".
He began by throwing a remote control at a television in the room, sneering "You won't be watching Downton Abbey now" as the screen smashed.
Drunken Betts then leaped onto the bed to grab his partner by the throat before pinning her with his knees and forcing her head against the headboard so violently it dislodged from the wall.
The court was told she had wriggled free as he punched the wall, smashing a hole in the plaster, and run from the room to knock on doors and beg fellow guests to call hotel staff for help.
Betts responded by grabbing her by the hair and dragging her back into the room where he forced her head against a bathroom mirror. He then grabbed her by the throat again and covered her nose and mouth to prevent her from breathing.
Ms Chetwind managed to croak out "I can't breathe", but Betts only stopped when hotel staff began to batter on the door.
The court heard he then attempted to flee before police officers arrived. They caught him as he hurried through the hotel's reception area.
He told them "I haven't put my hand over her face or around her throat" and also denied deliberately damaging hotel property.
By way of explanation, a solicitor said his client had been brought up in a home where "a man's word was law" and where alcohol misuse was also an issue.
Betts, of Church Street in Atherstone, Warwickshire, admitted shouting, swearing and making derogatory remarks towards Ms Chetwind, throwing a TV remote at a wall and television and punching a wall, damaging them all.
He also admitted assaulting his partner.
Betts was made subject to a community payback order requiring him to undertake 300 hours of unpaid work.
He was also told to pay the hotel £350 for the damage caused.