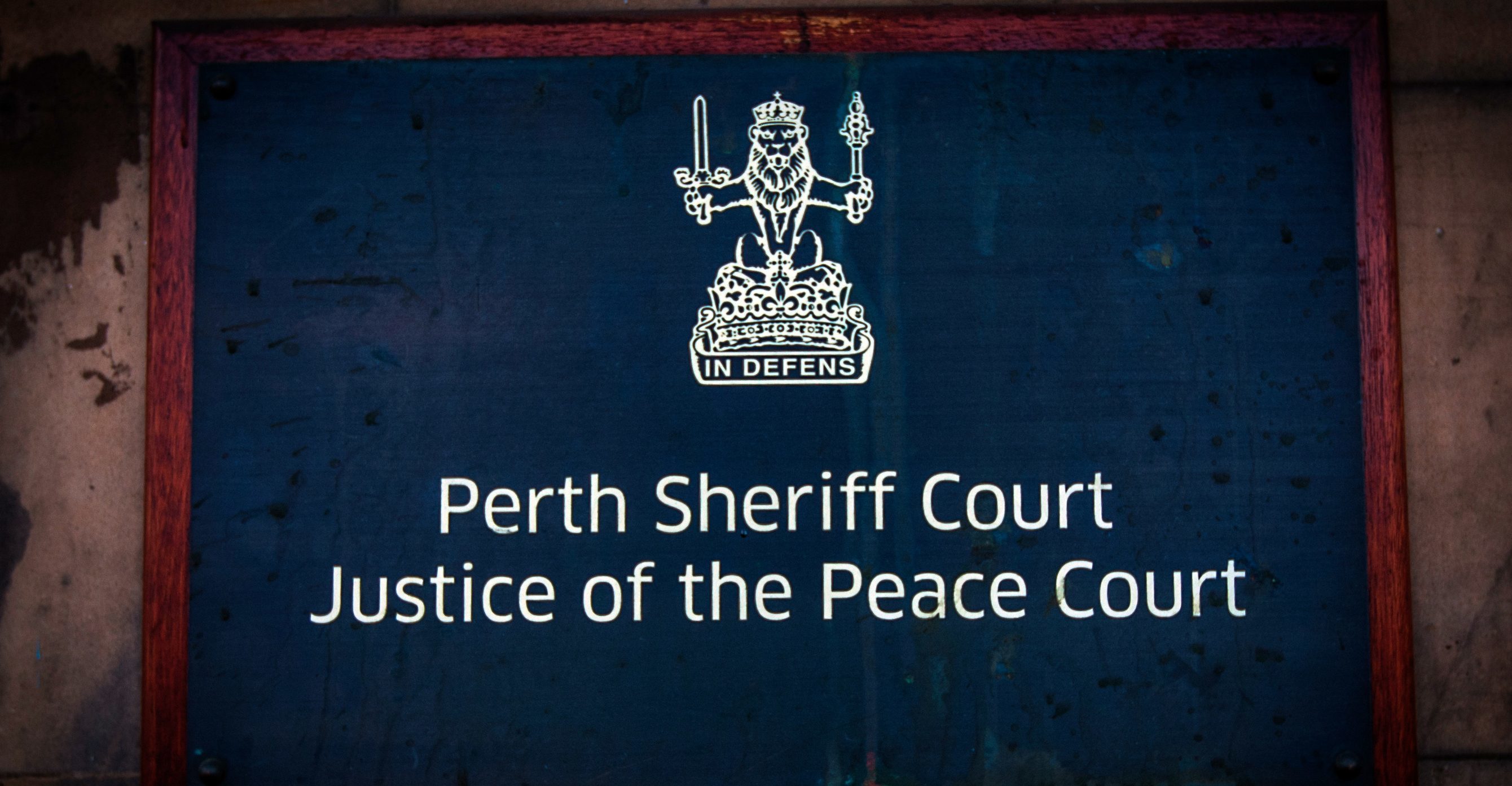 A former car dealership boss who drove while five times the legal limit told police he had "forgotten" about the alcohol he had consumed.
Alexander Pattillo had been drinking for hours before enduring a restless night's sleep at his home in Birnam.
Waking at 6am and struggling to nod-off again, the 60-year-old decided the best thing to do was pour a stiff brandy before heading back to bed.
Perth Sheriff Court heard the drink had done the trick as he had not woken again until 10am and remembered that errands needed run.
He declined to wait until the alcohol had worn off and instead jumped behind the wheel while still heavily under the influence.
He was spotted by police officers as he meandered through Birnam at a suspiciously low speed and was pulled over on the village's Perth Road.
They were on the lookout for his Vauxhall Astra as members of the public had called believing its driver was unsafe.
Pattillo got out of his vehicle and walked towards the officers who could detect the smell of alcohol as he approached.
He told the officers he had last had a drink at 6am, a little over four hours earlier, before giving a positive breath test at the roadside.
The married retiree's solicitor, Jenny Strachan, told the court: "He had been drinking the night before and woke early.
"He had a large glass of brandy and then went back to sleep. When he woke again at 10am, Mr Pattillo remembered that he needed to collect a prescription.
"He just got into his car and drove. He had forgotten about the 6am drink."
The solicitor said her client had quit abstained from alcohol since the incident and had sought support from his GP and Alcoholics Anonymous.
"Mr Pattillo worked in the motor trade for over 40 years and had his own business, which he has now folded.
"He has never been in trouble before and this whole incident has given him quite a fright. He appreciates this was a very high reading."
Pattilo, of Torlee Road in Birnam, admitted driving a car with excess alcohol (108 mics) on September 7.
The legal limit is just 22 mics. Sheriff Lindsay Foulis banned him from the road for two years and fined him £1,600.