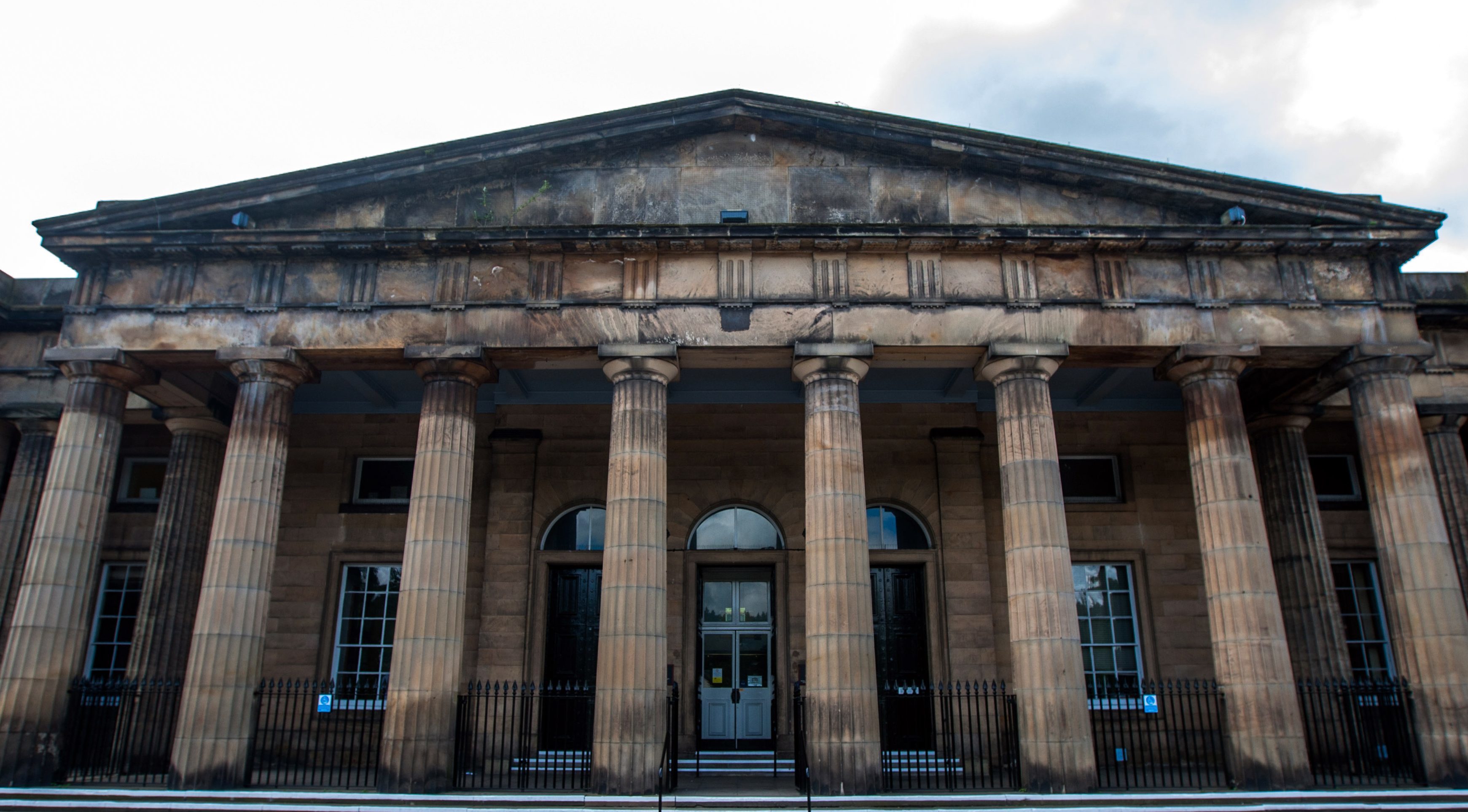 The daughter of murdered Isis hostage David Haines has spoken of her horror and disgust after the stalker who taunted her about her father's death had his prison term overturned on appeal yesterday.
Bethany Haines fled the appeal court in distress when judges quashed the 21-month prison sentence which had been imposed on Andrew Murray, 22, at Perth Sheriff Court.
Murray – who appeared via video link for the appeal hearing – was freed after the appeal court judges ruled that the original sentence had been too severe. He was ordered to carry out 200 hours unpaid work in the community instead.
Daughter of IS victim tells of abuse at hands of jealous lover
Outside court, Bethany, 20, said: "It is absolutely appalling. I left the court because I was so upset when they said they were imposing a community payback order and he was getting out.
"I cannot believe that someone who did such horrible things and is a danger to the public can be let off to do community payback.
"I feel it is up to me to make every single woman in the whole country aware of what a menace he is so he doesn't have an easy life or can do it to someone else.
"I am absolutely distraught because someone that has hurt me the way he has, has just been let off. I am disappointed in the justice system because of the danger of having someone like this on the street.
"The system is clearly failing a number of people in a number of ways. I will be campaigning for domestic abuse victims and for other girls who are being failed by the system.
"I am worried, because he knows where I live and where I go to college and everything about me. I have had to put things in place to protect myself."
The appeal court was told that Murray had returned to live with a foster family in the north-east of England and was studying sports science at college in Newcastle.
Murray was originally jailed for 21 months for subjecting Bethany to a "degrading and humiliating" campaign of abuse for six months while they were in a relationship.
Murray tore up the treasured 45-page scrapbook which she had compiled in the wake of her father's gruesome death in Syria.
Sheriff Lindsay Foulis also imposed a five year long non-harassment order banning Murray from having any contact with Bethany.
He broadened the order to ban Murray from posting any "abusive or derogatory" comments about Bethany on any social media platform.
Sheriff Foulis jailed Murray after noting that he had shown little remorse for his actions and did not appear to fully accept his guilt.
He said: "Your actions in relation to that scrapbook really are very difficult for anyone thinking normally to understand."
Murray tore up the treasured 45-page scrapbook which she had compiled in the wake of her father's gruesome death in Syria.
Jealous Murray had cut her ex-boyfriend's head off in the pictures and coloured him in with dark ink to make it look like she was embracing her father's murderer Jihadi John.
Bethany said: "There was a photo of me with my then partner John in that scrapbook as he went to my dad's memorial service with me. He had 'beheaded' him and portrayed him as Jihadi John.
"It was a sick thing to do. Andrew was completely controlling. I wasn't allowed to watch the news or put photos of my dad up in the house. It was like he was jealous of how close me and my dad were.
"I was not allowed to talk about it or see the trauma counsellor, or wear jewellery that my dad had bought me. Obviously I was extremely vulnerable at the time.
"It was especially bad because I wasn't allowed to talk about my dad. Having to hold everything in like that was taking me back to the really dark place I had been in initially after my dad's death. I felt like I was prisoner in my own home.
"I still don't understand how he could have done that to me."
Perth Sheriff Court was told that Murray had started a six-month stalking campaign against his girlfriend shortly after they started dating in January 2016.
The crown accepted his not guilty plea to assault, but Sheriff Lindsay Foulis told the court he had viewed pictures showing injuries to Bethany.
Fiscal depute Sue Ruta told the court Murray had covertly taken a picture of him touching her sexually and had sent it to one of his friends without her knowledge or permission.
Murray, from Perth, admitted stalking the student in the Perthshire town of Coupar Angus between 1 April and 3 October 2016.
During the sinister bullying campaign, Murray tampered with the contacts book on Bethany's mobile phone so he could pose as another one of her friends.
He then duped her into having text conversations with him when she believed she was talking to a completely different person.
He punched holes in walls and doors and smashed lamps, coffee tables and photo frames.
Ms Ruta said: "The accused stated on Facebook that he had found her scrapbook, a 45-page tribute to her father. The complainer treasured the book as it was part of her way of trying to deal with the death of her father.
"She had never shown it to the accused. He sent a picture of the scrapbook to confirm he had found it. He was unhappy she had a book containing photos of her and her ex-boyfriend.
"She was at home sorting cushions when she became aware of bits of cut up newspaper. He had ripped off the head and face of the complainer's ex-partner and coloured his body in with black ink.
"She was completely shocked and could not comprehend how he could have done this to the book, given how upset he knew she was about her father's death."
David Haines, 44, was beheaded by the terrorist dubbed Jihadi John in September 2014. He was the first Briton to die in the killer's propaganda videos.
Former RAF engineer David, from Scone, was in Syria helping civil war victims when he was snatched by the fanatics in Aleppo in March 2013.
David was living in Croatia with second wife Dragana and their daughter Athea, four, when he was kidnapped just days into his humanitarian mission.
London-born Jihadi John, 27 – real name Mohammed Emwazi – killed seven Westerners on camera before he was finally killed in a US drone strike.
ENDS