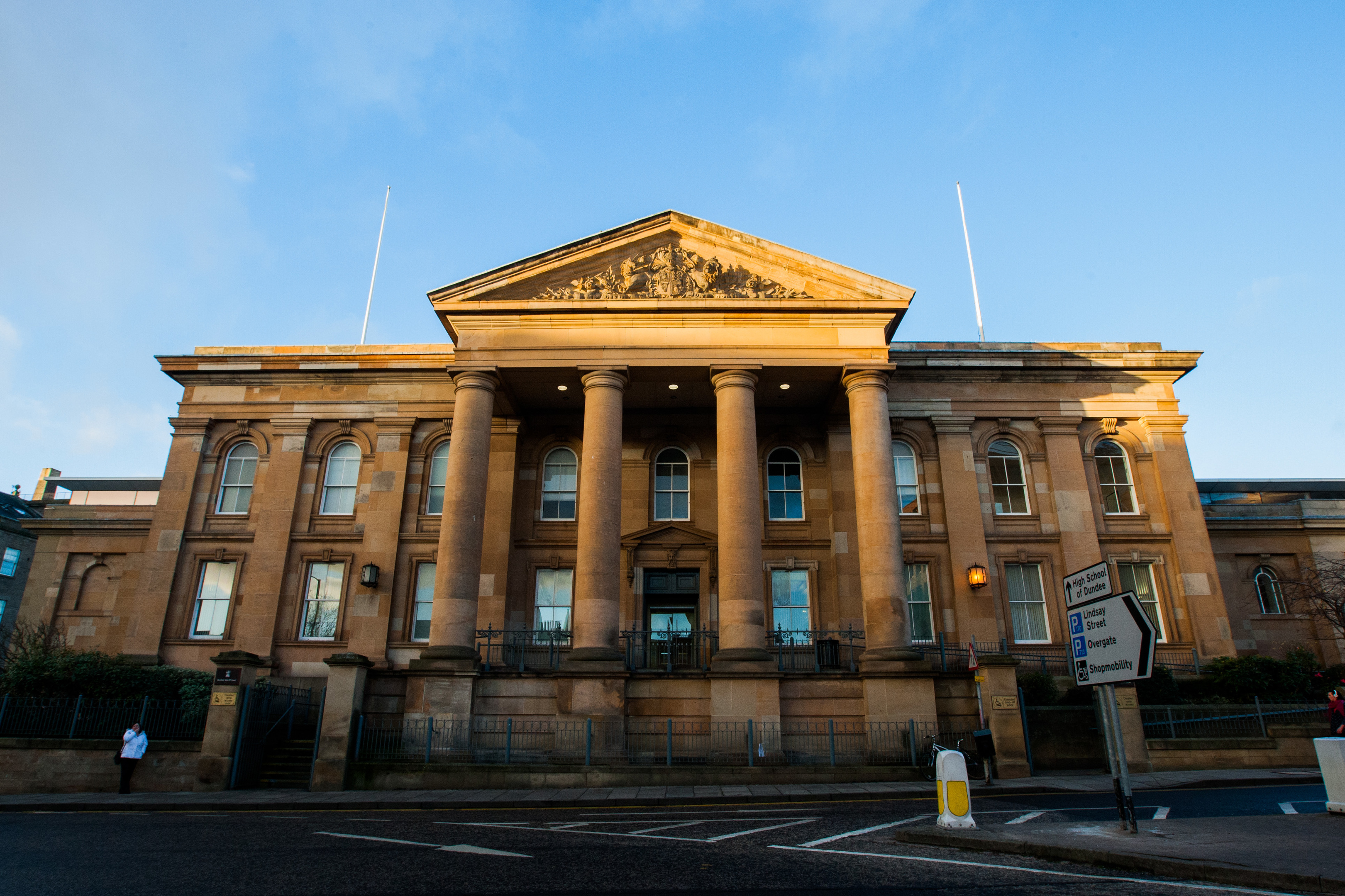 The trial of a former Dundee citizen of the year got underway on Thursday.
Charity fundraiser and local business owner Charlie Kean, who received the community accolade from Dundee City Council in 2012, has been accused of five charges.
A number of people gave evidence before Sheriff John Rafferty at Dundee yesterday, including Kean's former partner Deborah Bruce.
Kean is accused of assaulting a 14-year-old child, as well as hanging a puppy from a bedroom window at his house in Broughty Ferry in May 2017.
Miss Bruce told the court she and Kean had been involved in an "on-again-off-again" relationship for a period of around 12 months.
She said the relationship ended in May 2017.
"It was a very stressful relationship, he was very emotionally needy,"said Miss Bruce.
"On May 3, we were in the Weavers Mill restaurant, to celebrate a friend's birthday.
"From the moment we walked in he said was not feeling well."
Miss Bruce said she saw Kean pinning a child against a wall before smashing their phone on the ground.
When asked by depute fiscal Lynne Mannion why Kean would act this way, Miss Bruce replied: "(The child) was recording on their phone, I didn't see them (do it), I saw Kean pressing them against the wall…trying to get the mobile phone from them."
Miss Bruce said the child seemed very upset following the incident.
Another witness, Katherine Anderson – a friend of Miss Bruce – said she saw the child film Kean and told the youngster to stop.
She said Kean and the child had been involved in a "heated" conversation.
Ms Anderson told the court Kean pushed the child against a wall and threw the child's phone on to the ground.
She added: "It was shocking, very shocking, I turned away in disgust."
Miss Bruce was also asked about the allegation that Kean had hung a puppy out of his bedroom window the following day.
Defence counsel Mark Stewart QC, representing Kean, asked during cross examination whether it was possible Miss Bruce saw him making a waving gesture with the animal.
She said that was not the case, adding: "He would not hurt the animals but use them to goad."
Mr Stewart then said: "I suggest what you did is you took an unimportant dispute and blew it in to something dramatic."
Miss Bruce responded: "No, that is what Charlie does."
Kean, 55, is accused of hanging a young puppy from a window and shaking it on May 4 2017.
He is also alleged to have assaulted a 14-year-old child on May 3 2017 by pushing them against a wall and pulling their hair.
Kean is said to have threatened to harm himself in front of a woman and child between January 1 and February 28 2017.
Charges of breaking a mobile phone belonging to another person and causing a reasonable person to suffer fear or alarm are also alleged.
The incidents are said to have taken place at a property on Broughty Ferry's Esplanade and Weaver's Mill, 2 Dayton Drive, Dundee.
Kean, of Esplanade, Broughty Ferry, denies all five charges.
The trial was adjourned part-heard until May 15.