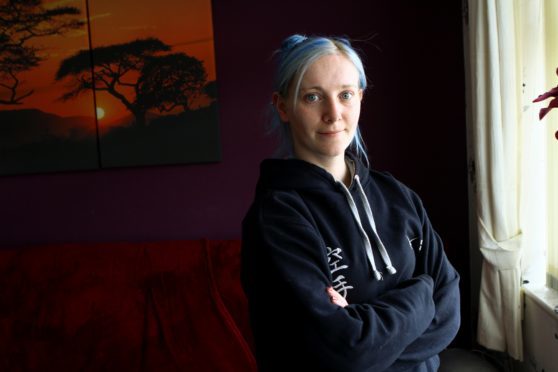 An Angus welder who fought off two attackers with karate moves after they pounced on her as she walked home from a night out has welcomed the three-year jail terms imposed on the illegal immigrants.
Kelly Soutar was in Dundee Sheriff Court to see Bangladeshi pair Mohammad Islam and Shebab Smekramuddin sentenced for the incident last September in which the 29-year-old brown belt used her self-defence skills to escape her assailants, fearing she was about to be raped.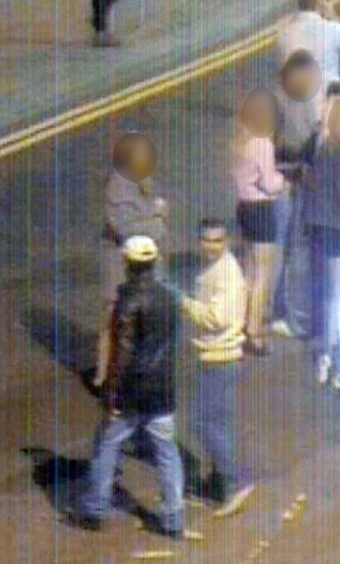 Islam, 29, and Smekramuddin, 48, were tried on a charge of intending to rape Miss Soutar before being convicted by a jury of assault following a trial last month in which the victim delivered what was described as "powerful and persuasive" evidence during three-and-a-half hours in the witness box.
After serving their jail terms the pair will be deported and Miss Soutar said her reaction to the sentence was one of "overwhelming relief".
"I am happy to know that they won't be able to do this to anyone else in this country," she said.
The trial heard how the two men had been caught on CCTV loitering outside Forfar's royal nightclub near the town centre on September 17.
They then followed their victim through the town before attacking her at the entrance to a local park.
Miss Soutar previously spoke of how her automatic defence instincts took over while she was on the ground, breaking free by kicking one of the men between the legs and hitting out at them.
Following the trial she bravely spoke out about her ordeal in the hope of encouraging other women to consider learning self-defence.
Sitting in court, Miss Soutar heard how both men were working illegally in a Forfar restaurant at the time of the offence.
Islam arrived in the UK around ten years ago on a student visa and spent time in London and Newcastle but despite being refused an entrepreneurial visa, remained in this country, coming to work in Angus.
Smekramuddin was described in court as a "effectively a political refugee".
Counsel for both accused said they would be subject to deportation at the conclusion of any sentence.
Sheriff Linda Smith said that as well as hearing the evidence of Miss Soutar from the witness box, she had given consideration to a full victim statement prepared for the court.
Miss Soutar said she now wanted to put the incident behind her and would be focussing on the upcoming World Karate Championships in Dundee where she will represent the city's Kanzen Karate Club, praising the support officials and fellow members had given her.
"I wanted to be here to see them sentenced and I am glad it's over with," said Kelly.
"I'm satisfied that they didn't get away with it completely, it's a relief that they won't be able to do that to anyone else in this country.
"It makes it worth going through what I did to speak out about this to know that they cannot do this again."