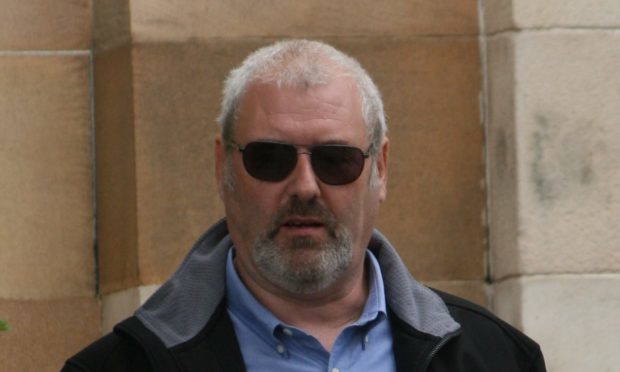 A driving instructor accused of sexually assaulting 15 of his students told police he was only giving the teenage girls he's accused of attacking a "reassuring pat" when he touched their thighs.
Neil Addison is alleged to have groped a series of young women during driving lessons he was conducting in the Fife area over the course of more than three years.
A total of 12 girls have now given evidence at Dundee Sheriff Court accusing Addison of groping them while he taught them to drive.
One of his alleged victims on Tuesday told a jury that Addison had cupped her breast during a lesson.
She said Addison then told her: "I'm sorry – I've just got some sort of attraction to you."
The trial heard that an investigation was launched into Addison after two young women came forward accusing him of sexual assaults.
Police then interviewed him and seized records of his previous students before making contact with them.
Fife driving instructor accused of sexually assaulting 15 pupils
Detective Constable Mark Millar told the trial he and colleagues had initially approached students telling them only that there was an investigation into Neil Addison and asking if there was anything they wanted to disclose about him.
DC Millar said: "I never brought anything sexual up with them and they have come out with this."
In his interview Addison flatly denied being sexually attracted to any of the girls.
He said: "I'd maybe find them attractive but I wouldn't be attracted to them. The touching was never ever of a sexual nature.
"It was just of a friendly nature. I wouldn't go out to touch anybody in a sexual way.
"I'd only be trying to put someone at ease. It's just to say you will get through this."
Addison admitted putting his hand on one particular girl's thigh – claiming he only did so to "feel her muscles" to assess her clutch control during a reversing manoeuvre.
He added: "I just wanted to find out what was happening.
"I told her after the lesson I'd put my hand there for her clutch control.
"I didn't tell her before – I probably should have.
"It is more a friendly or comforting thing. It is a reassuring pat.
"It is never, ever done in a sexual manner.
"I think if I'd been told to stop I would not have continued."
Addison, 55, of Holly Park, Cupar, Fife, denied a total of 15 charges on indictment, allegedly committed between June 2014 and August 2017 during car journeys across north east Fife.
The trial, before Sheriff Tom Hughes and a jury of eight men and seven women, continues.