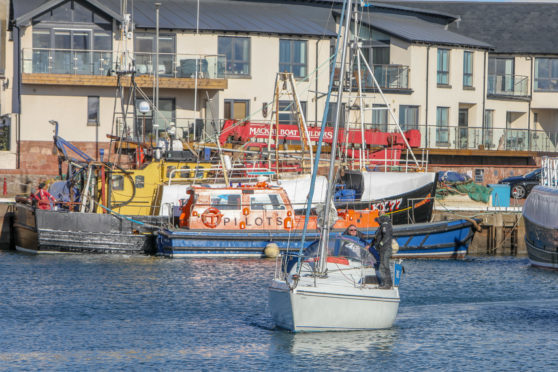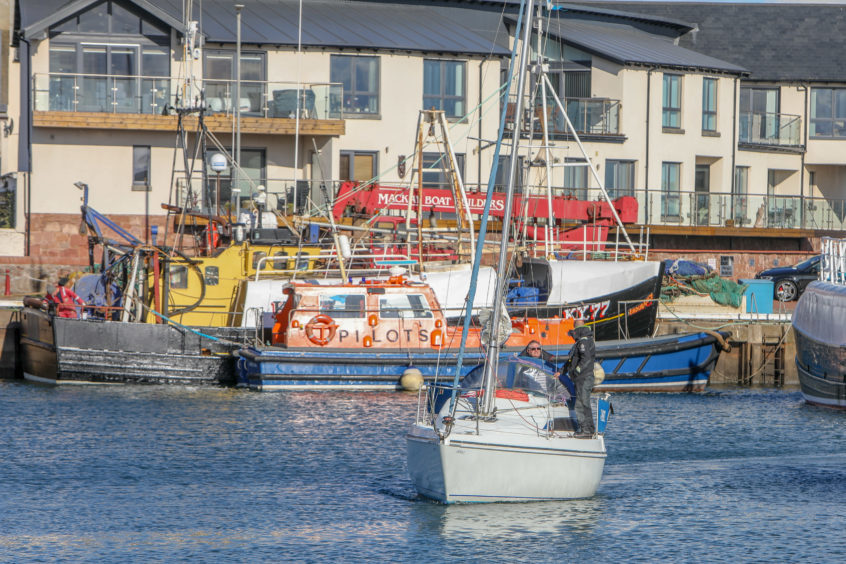 A couple accused of stealing a yacht from Arbroath harbour have denied the charge – and told a court they are on a "shamanic lifestyle experience" and "live with nature".
Richard Gould and Vivienne Duke are alleged to have stolen the yacht from the Angus marina on Saturday.
They were arrested on Monday after allegedly spending 43 hours on the North Sea off the Angus coast on the 27 foot yacht, called Osprey.
They appeared at Forfar Sheriff Court facing a single charge on summary complaint that simply alleges that on September 22 they stole a yacht.
Defence solicitor Billy Rennie, representing both, said the case had an "unusual" background.
He said: "They don't have a fixed address. The position is that they have both been travelling for the past two years from Northumberland and have ended up in the Arbroath area.
"They have made that lifestyle choice.
"The choice they make is that effectively they are on a shamanic lifestyle experience and are living with nature and therefore they don't require a home.
"The position in relation to this case is somewhat unusual.
"I've explained to them that their backgrounds don't easily lend themselves to the court system.
"They have no difficulty staying in the area until the case is completed."
Procurator fiscal depute Stewart Duncan said the Crown opposed bail on the basis the pair had no fixed abode.
He added: "They have been travelling and if they don't turn up it would be very difficult to find them."
Gould, 41, and Duke, 51, whose addresses were recorded as c/o Bruce & Co Solicitors, High Street, Arbroath, denied a charge on summary complaint of theft committed on September 22.
Sheriff Gregor Murray set a trial date in November and ordered them to appear at a pre-trial hearing that month.
He released the pair on bail on condition that they sign on at Arbroath police office three times a week ahead of the trial.