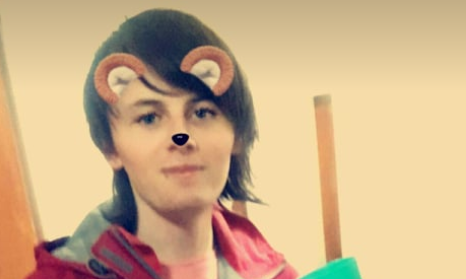 A sex offender who targeted two young children in supermarket toilets has been banned from deleting her internet history after "suspect behaviour".
Katie Dolatowski appeared at Kirkcaldy Sheriff Court yesterday and was warned she faced being sent into custody if she tried to cover her tracks on social media.
The 18-year-old previously admitted sexually assaulting one child and filming another young girl using the toilet.
She targeted the first child in the women's bathroom at the Halbeath Asda Store on February 8 last year.
The victim was sitting in a cubicle with her trousers down when she saw a mobile phone being held over the partition wall.
The young girl shouted and the assailant, later identified as Dolatowski, ran from the scene.
Warning after transgender sex offender placed in women's hostel
Just weeks later, on March 4, the sex offender struck again inside the toilets at Morrisons in Kirkcaldy.
She grabbed a 10-year-old girl by the face before forcing her into a cubicle and demanding she take her trousers off.
The attacker also told the victim that she would stab her mother.
Dolatowski narrowly avoided being sent into custody when she appeared for sentencing in January and was instead handed a strict three-year community payback order.
She was banned from having contact with children and placed on the sex offenders register as well as being ordered to perform 100 hours of unpaid work.
A court oversight meant a condition banning her from deleting her online history was not attached to the order at the time of her sentencing.
Mum of supermarket toilet sex assault victim warns freed attacker could strike again
The court was told how a social worker was concerned that Dolatowski had been erasing her internet chat history and there was "heightened risk" of her being involved in criminal activity.
Dolatowski, who is also on an electronic tag, also admitted twice breaching her CPO by failing to attend for appointments.
Defence solicitor Alan Davie said she had been having difficulties obtaining benefits and had been unable to make her way to a review hearing in February.
He added: "She is somebody who requires to be monitored very closely and it has not gone terribly well. There is some level of compliance."
Sheriff James Williamson said: "I didn't expect this order to go smoothly from the outset but I did expect you to comply with the strict terms.
"One of the worrying features in the report suggest that you have been accessing the internet and then trying to hide who you have been in contact with.
"One of the conditions now attached to the order will be that you do not delete the history off any devices or use software capable of deleting the history off devices that you use to access the internet or social media channels.
"Given the background of this offence and the nature of the report before me, if you are now found to be hiding internet messages or social media outlets, that will be a breach and you will go to prison, or in your case a young offenders institute.
"Make no mistake about that."
The sheriff deferred sentence for consideration of the two CPO breaches and ordered Dolatowski to reappear on April 9 for a review.