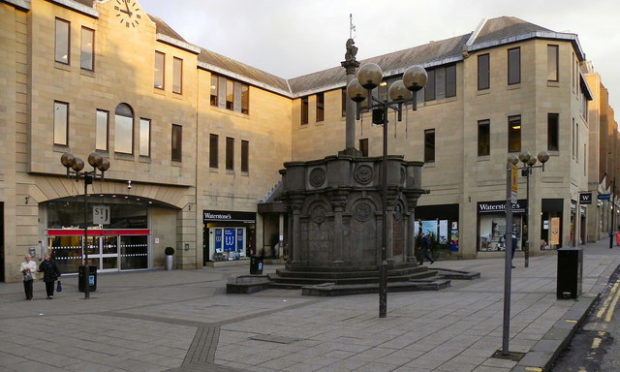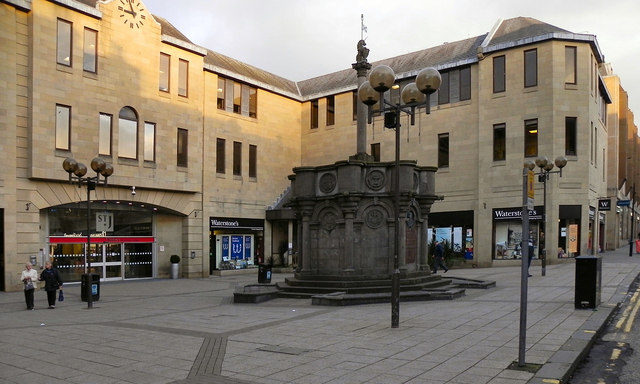 A Buckfast-wielding man who bared his buttocks at a Remembrance Day memorial monument has been ordered to carry out unpaid work.
Brent Conway has also been ordered into alcohol counselling after forcing disgusted diners, shocked by his behaviour, to leave nearby cafes.
Perth Sheriff Court was told security staff from a nearby shopping centre eventually had to tackle Conway after he ignored numerous pleas to leave the monument.
Conway was drinking with others on the King Edward VII monument in central Perth when his foul-mouthed ranting attracted attention.
Depute fiscal Matthew Kerr said: "Security staff were carrying out checks at 1.30pm when they noticed the accused sitting on the monument.
"He could be seen drinking from a bottle of Buckfast and appeared intoxicated. He was shouting and conducting himself in a disorderly manner."
Over a period of nearly two hours he was asked to leave repeatedly.
Mr Kerr said: At 3.15pm security staff were aware he had returned. He was holding a Buckfast bottle.
"They told him to leave a third time. He approached one of the guards with his arms outstretched, holding the bottle in an aggressive manner.
"Five minutes later the police attended and saw the accused being restrained on the ground by one of the security staff from the St John's Shopping Centre.
"He was continuing to shout, swear and act in an aggressive manner, so he was taken into custody."
Conway, 23, from Perth, admitted causing fear or alarm through his behaviour on May 30 last year.