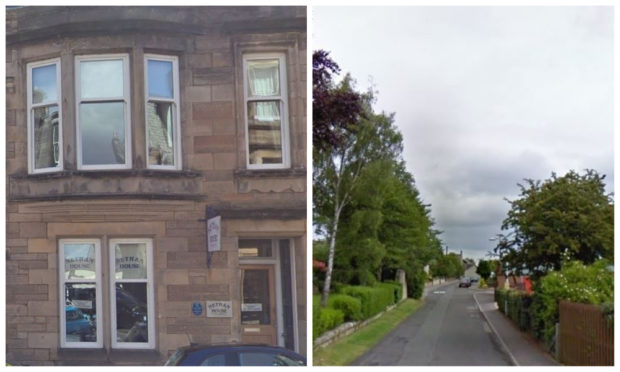 A St Andrews guest house owner assaulted a skip driver after the workman drove over a grass verge at the businessman's luxury home.
Bryan Taylor, who runs Nethan Guest House, has been found guilty of seizing 64-year-old Hugh Taylor and pushing him against a skip lorry in Sunnyside, Strathkiness.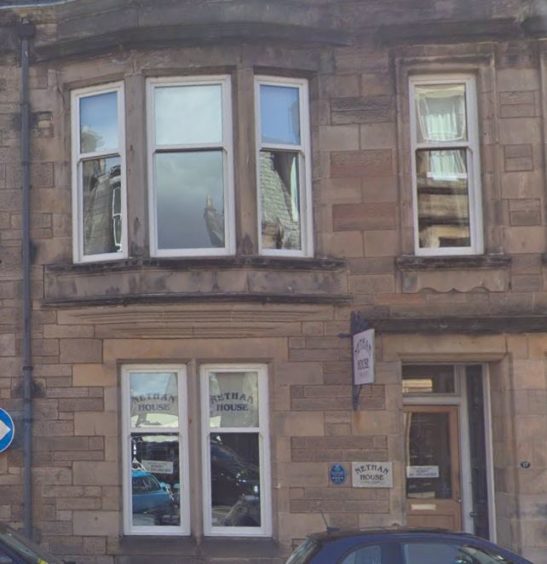 The victim said his back was "black and blue" after the assault and that Taylor, 59, had come at him "ranting and raving like a bull".
"He said 'you ignorant b******, you're from Dundee", the victim added.
"He grabbed me by my neck and by my shirt and banged me up against the side of the lorry two or three times.
"He said I'd damaged his property. It was just a bit of grass."
A court heard the conflict arose when the driver manoeuvred his lorry down a narrow dirt lane to deliver a skip to the accused's neighbour, who was doing house renovations.
He accidentally reversed over a verge bordering Taylor's house, churning up the grass.
Taylor went outside to confront the driver and was told to take it up with the neighbour who had ordered the skip.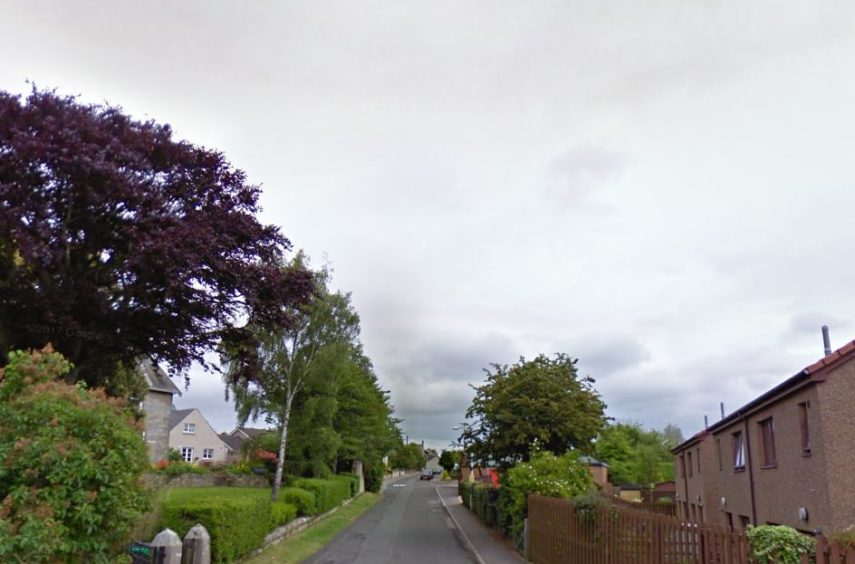 Giving evidence at a trial at Dundee Sheriff Court, both men accepted they had sworn at each other during the argument that ensued.
Taylor said: "I told him in quite a loud voice 'you have caused considerable damage to our verge'.
"His response was 'what he f*** has it got to do with you'. He was extremely aggressive.
"We were both swearing in loud voices. It got really heated. I was upset with his attitude."
Taylor denied he had assaulted the driver, telling the court: "I never touched him."
However the assault, which happened on September 21 2017, was seen by neighbour Keith Irving, 54.
He was deemed an independent and credible witness, with his testimony corroborating that of the victim.
Sheriff Alastair Brown found Taylor guilty of assault and fined him £400.
He said: "The response to the lorry going over the verge was something of an overreaction.
"It would have been much better if he hadn't driven over the edge at all.
"But it was just a verge. It was not being used for anything."