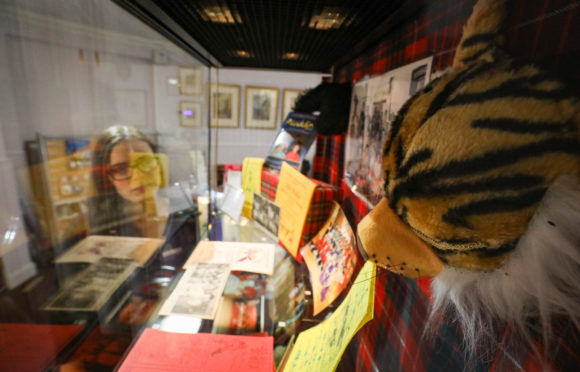 Angus culture chiefs have rebuffed suggestions that reduced winter museum opening hours and an exodus of experience could threaten local services.
From the beginning of this month all of the area's museums and galleries have moved to a winter schedule, which means they will only welcome visitors from Thursday to Saturday.
The move has coincided with an Angus Alive staff shake-up which, according to one insider, had led to the departure of senior figures with a great deal of experience.
The council's arms' length culture and leisure trust has previously been hit by claims of rock-bottom morale among workers.
The source said: "I have been appalled by the departure of so many dedicated staff from each museum.
"Angus Alive has run the service into the ground, and there are real fears for the collections as there has been no thought given as to what is going to happen to objects not on display, but stored in each building."
The source said lone working had become the norm at many venues and suggested spending on staff had been reduced, to the detriment of the service, adding: "The museums which local people used to come to for help as well as to look round will be changed beyond recognition and not for the best.
"The new opening hours are guaranteed to reduce visitor figures, making further changes justifiable, and I fear the smaller museums are in real danger."
Angus Alive senior manager Iain Stevens said the body had restructured roles in the museums, galleries and archives team as part of a review aimed to reshaping it into "an enthusiastic, customer-focused, forward-looking organisation equipped for the future".
Under the shake-up, six new lead roles have been created, along with a front-line museums team comprising 10 visitor advisers.
Mr Stevens said: "When the new working arrangements were implemented on November 1, six of our existing museum assistants transferred, two successfully pursued new opportunities within Angus Alive, and two left.  We are currently in recruitment phase for the vacancies."
He said the service valued the contributions of the employees who had left the organisation, adding: "It's our ambition to widen our audiences using inventive programming and cutting-edge exhibition techniques to bring new and different people to appreciate the stories we have to tell in Angus."