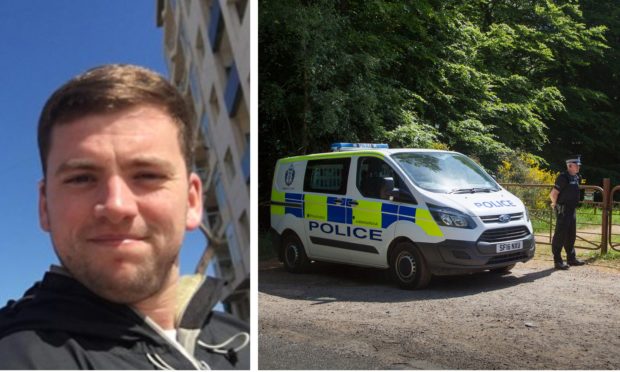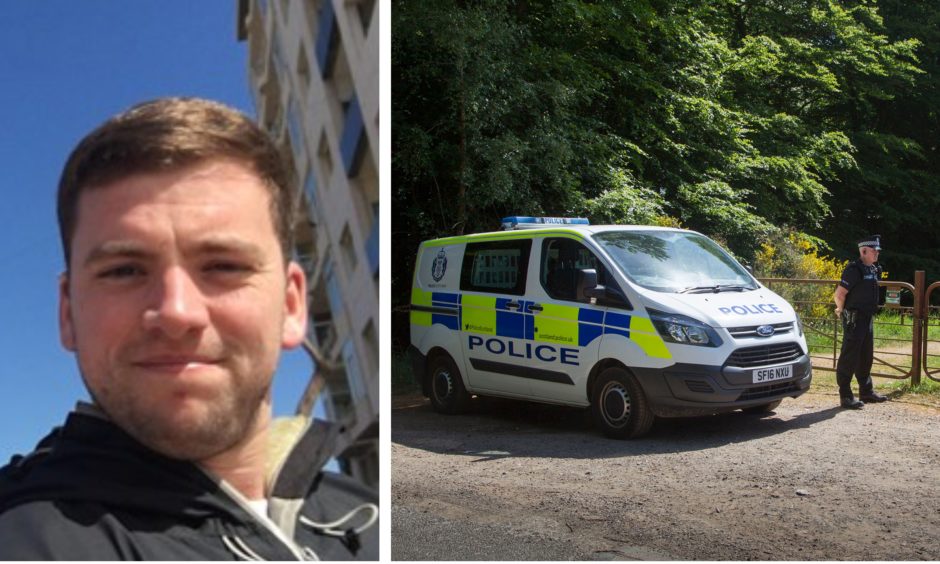 A "grey and jittery" murder accused confessed he had broken a baseball bat by striking Steven Donaldson with it, after he and a friend stepped into an argument between their female co-accused and her Arbroath ex-boyfriend at a Kirriemuir's children playpark, the High Court trial has heard.
Steven Dickie then took a bent kitchen knife from a coat pocket, shortly before co-accused Callum Davidson went back out in the early hours to look for pieces of the broken bat, Davidson's girlfriend told the court.
Dickie and Davidson arrived back at Davidson's house around 1am on June 7, where Claire Ogston described the the men as "worried" and "jumpy".
Giving evidence on the fifth day of the Kinnordy murder trial, Miss Ogston said her boyfriend had come into the bedroom saying he need to tell her something, but she "shut him down".
Miss Ogston, who told the court she has a 12-week-old daughter with Davidson, said she thought Davidson and Dickie had "maybe beaten up" Mr Donaldson after telling the court about an "angry" phone call from the alleged murder victim to co-accused Tasmin Glass on the early evening of June 6.
Murder accused told uncle: 'He's left him for dead' in 1am phone call
The witness said the phone call was from Mr Donaldson and she overheard him saying: "Tasmin, what are you trying to hide from me?"
Glass said there was no secret and there was "no need to be spoken to like that", before hanging up.
"I think Tasmin had got a wee bit worked up about it and had asked Steven (Dickie) if he could deal with the situation.
Murder accused was 'actively trying' to get pregnant to boyfriend Steven Donaldson, court told
"She just looked at Steven and said 'Would you be able to deal with it?'"
She went to bed that night but Davidson and Dickie went out of the house and, asked by advocate depute Ashley Edwards about the events of the early hours, Miss Ogston said her boyfriend had woken her and said he needed to tell her something.
"He needed to speak to me about something, that they had gone up the Hill to meet that boy and I just kind of shut him down. I didn't want to know," said Miss Ogston.
Asked how Davidson seemed, she said: "Quite quiet, quite jittery."
The witness told the court Dickie was in the shower of her house at that point but then came out. "Steven was a very grey colour and very sort of quiet," she said.
"He tried to tell me what had gone on and I just shut him down as well."
"At that point I thought they had maybe beaten him up a bit and left it at that.
They were then alone in the kitchen and Miss Ogston said Dickie told her: "He told me that he had hit Steven Donaldson with the baseball bat."
The advocate depute asked: "Did he say anything about Kirrie Hill?"
"Just that that's where they met him," replied the witness.
Miss Ogston said Dickie told her Donaldson and Glass were "having an argument, it got quite heated and that's when he went over and intervened."
"He said Steven Donaldson had tried to get away from him and that he had hit him with the bat," adding that she was told it had broken into pieces.
She said Dickie then went into the pocket of a jacket that was hanging at the door and pulled out one of her kitchen knives, which was bent, and put it on the counter.
Miss Ogston then overheard a telephone conversation between Dickie and Davidson saying that "Callum needed to look for the parts of the bat which had been broken".
Davidson said he couldn't find them and was on his way back to the house.
The trial continues.
THE CHARGES
The charge faced by all three accused alleges that between June 6 and 7 2018 at the Peter Pan playpark, Kirriemuir and Loch of Kinnordy nature reserve car park, they assaulted Mr Donaldson and arranged to meet him with the intention of assaulting him, and once there repeatedly struck him on the head and body with unknown instruments whereby he was incapacitated, and thereafter took him to Loch of Kinnordy where they repeatedly struck him on the head and body with a knife and baseball bat or similar instruments, repeatedly struck him on the head and neck with an unknown heavy bladed instrument and set fire to him and his motor vehicle, registered S73 VED, and murdered him.
Dickie and Davidson face four other charges including one of behaving in a threatening manner towards two men between January 2014 and June 2018 by making threats, following them on foot and in a motor vehicle, presenting weapons and acting in a threatening manner.
They are also charged with putting a kitten in a bag in Main Street, Lochore, Fife on an occasion between February 1 and May 31 2017, swinging the bag about and punching and kicking the kitten; behaving in a threatening manner towards a man in St Malcolm's Wynd, Kirriemuir and elsewhere between December 1 2017 and February 28 2018 by following him on foot and in a vehicle, and threatening him with weapons.
Both also deny following and staring at a woman and kicking her car in Kirriemuir between August 1 2017 and April 31 2018.
Davidson faces a further charge of assaulting a man between June 1 2017 and December 31 2017 at a house in Glengate, Kirriemuir by pushing him to the floor and threatening to punch him.
Dickie is also accused of assaulting a woman at the Ogilvy Arms pub in Kirriemuir between February 1 and 28 last year by seizing her by the wrist and neck and threatening her with violence.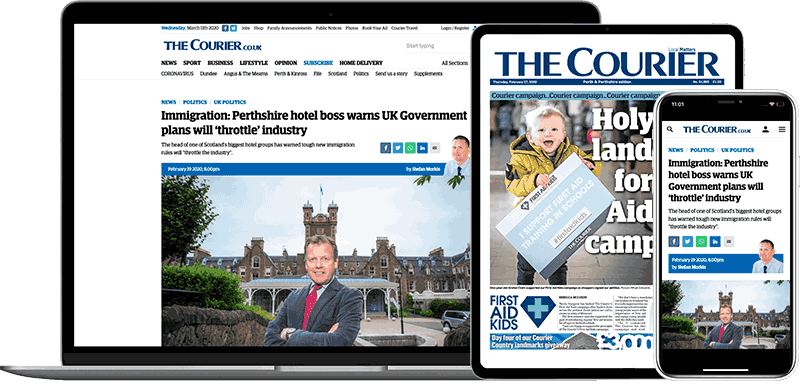 Help support quality local journalism … become a digital subscriber to The Courier
For as little as £5.99 a month you can access all of our content, including Premium articles.
Subscribe