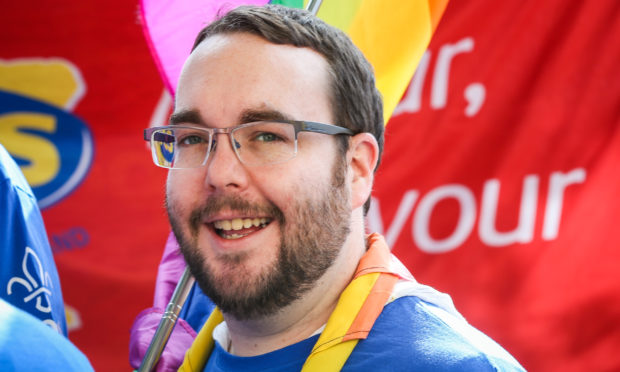 Councillors in Dundee have roundly rejected a proposal to remove voting rights from non-elected members on the city's education committee.
Independent member Gregor Murray had called for church representatives, teachers and trade unions to be stripped of the powers but saw the plan defeated by 26 votes to two at a meeting of the policy and resources committee last night.
The children and families services committee, of which the councillor is a former convener, currently has eight additional members, five of whom can vote on some educational matters.
Gregor Murray's motion called on councillors to agree that "with effect from the next meeting of the children and families services committee, only elected members of the council, with a mandate from the electorate, should be allowed to vote on any council committee or sub-committee".
The North East member described the current set up of the committee as a "bizarre anomaly" and earlier this week insisted the Catholic church, one of the institutions represented, had "spread its transphobia across the city" and should therefore have its powers to influence the democratic process limited.
Gregor Murray insisted the motion is "not an attack on religion" but is instead intended to strengthen democracy because the general population has "no say" in selecting the additional members.
The claim followed an intervention from Bishop of Dunkeld Stephen Robson who warned approving the motion would be seen by some in the city as the first step to wiping out Catholic schools altogether.
Lochee councillor Michael Marra suggested the proposal had caused fear among communities in Dundee.
Members of the policy and resources committee heard deputations from members of the public, including Elizabeth Fordyce, a former SNP councillor and education convener in Dundee who quit the party over same-sex marriage.
Mrs Fordyce insisted voting on the committee had given non-elected groups an opportunity to be heard and young people the best chance of a good education.
A request from Lord Provost Ian Borthwick to drop the motion for the sake of relations with church and teacher representatives was flatly rejected by Gregor Murray.
Mr Borthwick argued it was "shortsighted and foolish in the extreme" to risk damaging the relationship with such groups at a time when the city is trying to raise attainment levels.
Willie Sawers, who was deputising for council leader John Alexander as convener of the policy and resources committee, tabled an amendment to the motion to take no action.
Councillors voted 26-2 in favour of Mr Sawers' amendment, with only Ken Lynn – who seconded Gregor Murray's motion – joining the former education convener in voting to remove powers from non-elected members.