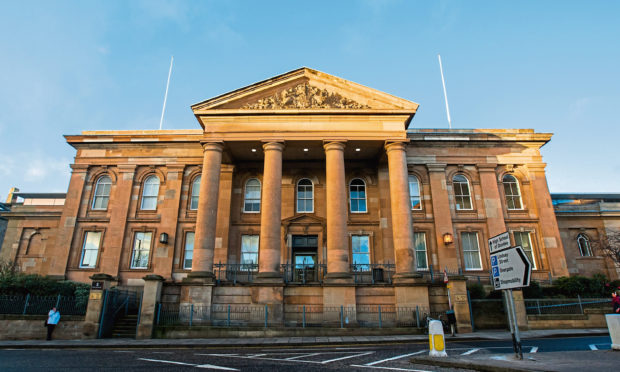 A reckless Dundee driver who dragged a policeman along the road after speeding off to avoid arrest has been jailed for a year.
24-year-old Robbie Bruce, a prisoner at HMP Perth, previously admitted attempting to drive off while the officer had his arm in the front passenger side of the vehicle on William Street.
The incident, which happened on November 12, resulted in PC Mark Reid being dragged two metres with his feet in the air.
According to the constable, Bruce shouted: "F*** this, I'm out of here," before accelerating harshly on the wet, cobbled road causing the wheels to spin.
He had initially been pulled over by police after staff at the Lily Walker Centre, where he was living, raised suspicions.
They found the Ford Focus he was driving was not registered and after initially co-operating, he began to act on edge before suddenly driving off.
The officer avoided serious injury but Bruce also came inches away from running over PC Steven Smith, who had to leap out of the way of the oncoming vehicle.
The two officers then watched Bruce accelerate before almost colliding with three cars and running a red light on Victoria Road.
Defence solicitor Anika Jethwa told Dundee Sheriff Court this was the first time Bruce, who was remanded while awaiting sentencing, had spent any time in prison and had found it difficult.
"Some people cope better than others," she said.
"This is his first time in custody and it is not an experience that he has enjoyed. He has found it particularly difficult.
"He has a potential diagnosis of schizophrenia as well as anxiety and depression.
"He was not taking his medication at the time of the offence and was self-medicating.
"He is sorry for his conduct and has certainly had the last few months to reflect on it.
"I think at a very early stage he appreciated he was in the wrong but also acknowledges these matters are serious."
He admitted driving dangerously as well as culpable and reckless driving, causing PC Reid to lose his balance to the danger of injury.
He was also on six bail orders at the time.
Sheriff Lorna Drummond described the crime as "inherently dangerous" and one that justifies a custodial sentence.
She sentenced him to a year in prison and disqualified him from driving for a year.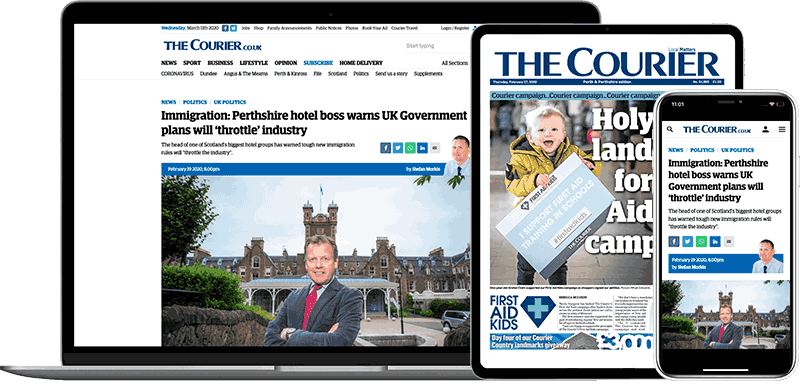 Help support quality local journalism … become a digital subscriber to The Courier
For as little as £5.99 a month you can access all of our content, including Premium articles.
Subscribe