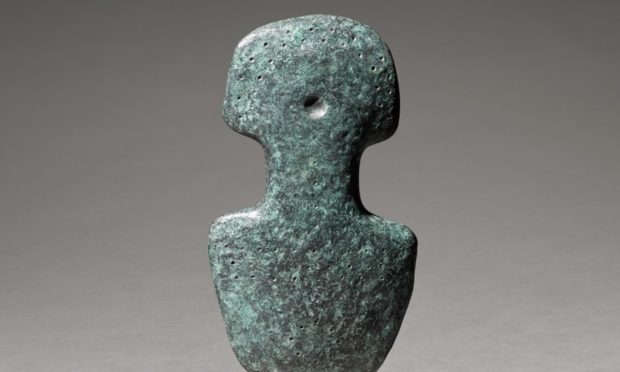 Dozens of previously unseen works by influential Dundee-born artist William Turnbull are to go under the hammer in a sale which could realise more than £350,000.
The 44 pieces are from the estate of a figure described as one of the most influential British artists of the 20th century, with a top estimate of £80,000 on one the sculptures in the online Sotheby's event which is expected to attract worldwide interest when it opens next week.
Turnbull was best known as a sculptor but the array of auction items includes graphic works from the 1950s through to abstract paintings and lithographs made in the 80s and 90s.
Among the sculpture highlights in the sale, which will open from June 10 to 17, are the Blade Venus I bronze from 1989, an artist's cast aside from an edition of six, which carries a £60,000-80,000 estimate.
Another Venus bronze, from a 1980 edition of nine, could fetch £30,000-50,000.
His 12-96 oil on canvas is estimated to reach £20,000-30,000, with two works from the mid-1950s, Mask and an untitled oil on paper head, both carrying a top estimate of £12,000.
The son of a shipyard engineer in Dundee, Turnbull was fascinated by art as a child and copied magazine illustrations before painting film posters as a youth.
He attended evening drawing classes at Dundee University under the tutelage of famed Tayside landscape artist Macintosh Patrick, before then taking up an illustrator's role with D C Thomson.
After the outbreak of the Second World War, 17-year-old Turnbull left to serve as a pilot in the RAF, training in Canada and serving there as well as India and Sri Lanka.
He was accepted into the Slade School of Fine Art in 1946 and the array of auction works traces Turnbull's journey from the early influences of his time in Paris in 1948 to his international breakthrough at the Venice Biennale four years later and connections forged with abstract expressionism pioneers during time in New York in the late 1950s.
Turnbull retrospectives have been staged at the Tate, Whitechapel Art Gallery, Yorkshire Sculpture Park and Chatsworth House, and his sculptures regularly appeared in paintings by artist David Hockney.
He died in London in 2012, at the age of 90 and was the subject of a documentary, Beyond Time, co-directed by one of his sons, Alex, and narrated by actor Jude Law.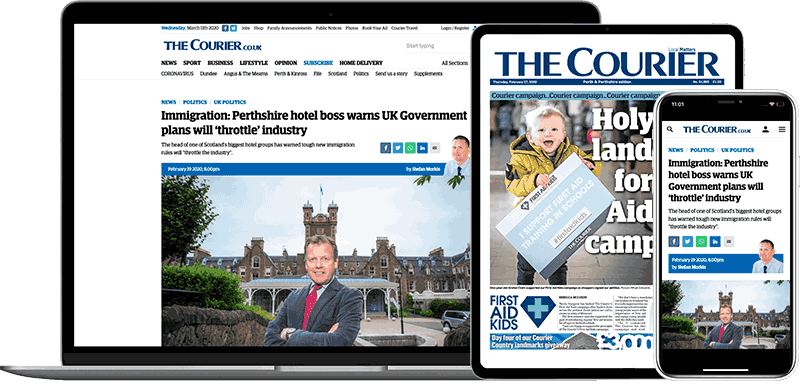 Help support quality local journalism … become a digital subscriber to The Courier
For as little as £5.99 a month you can access all of our content, including Premium articles.
Subscribe