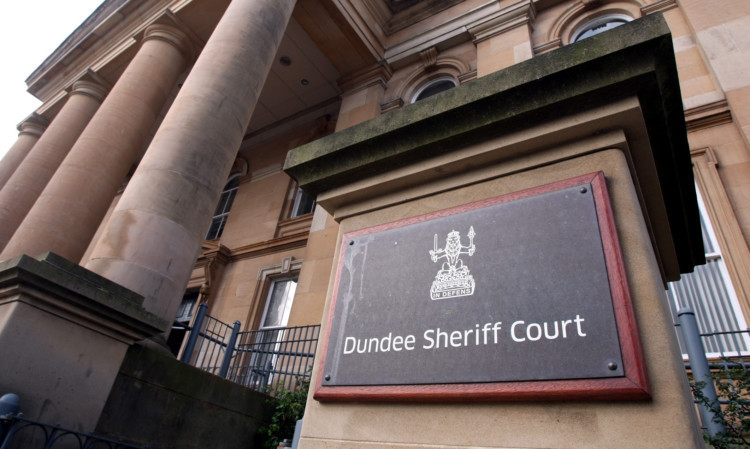 A young man has been jailed for 12 months after a cannabis-fuelled crimewave littered with failed attempts at theft.
Ryan Simpson targeted a school and supermarket in three botched attempts to steal mountain bikes and also, briefly, stole a council tractor from a building site.
Over a period of five months, in fact, his only successes were stealing an £80 jacket from a shop and causing £20 worth of damage to a security chain.
As his behaviour spiralled out of control, he also barrelled into a Hilltown shop to racially abuse its owner and challenge him to a fight.
The 19-year-old appeared for sentencing at Dundee Sheriff Court having had not guilty pleas to a string of additional charges – including involvement in metal thefts –accepted by The Crown.
The court was told that one of his most brazen offences took place on the morning of February 15 this year when he and a group of friends sneaked into a construction site in the city's Earn Crescent.
Taking advantage of the opportunity presented by a set of keys left in the ignition, he jumped behind the wheel of a Dundee City Council tractor.
Egged on by his pals, he began to drive it around the site, though the sound of its engine starting alerted its driver and his colleagues.
Depute Fiscal Alan Kempton said: "He was seen driving for a short time within the site as witnesses shouted at him to get out of the tractor."
In a separate incident he took a hacksaw into the Asda store at Milton of Craigie on another forlorn mission to steal a bike.
He brandished the saw at one man when challenged about his behaviour, before attempting to hack through a security chain in an effort to make-off with a mountain bike.
Simpson, of Carlochie Place in Dundee, admitted racially abusing a shopkeeper at a store on the city's Hilltown and challenging him to a fight on September 21 last year.
He pled guilty to two charges of attempting to steal bikes at Craigie High School on January 18 this year and of stealing a jacket from a nearby shop, in Garnet Terrace, two days later.
And Simpson admitted brandishing a hacksaw in a threatening manner towards a man at the Asda store on January 22 and then using the saw in an attempt to cut through a security chain and steal a mountain bike.
Finally, he admitted stealing a motor vehicle at Earn Crescent on February 15.
Solicitor Anika Jethwa said her client had been off his medication at the time of the offences, but was now on the road to recovery.
She urged the sheriff to consider a non-custodial sentence, commenting: "He knows that self-medicating by taking cannabis is not the way forward.
"He knows that he will soon end up in the adult prison system for some time if he continues as he has been.
"He knows that he has done wrong, but he would like the opportunity to better himself."
Sheriff George Way, however, told Simpson he believed a prison sentence would actually be beneficial.
He said: "You will not actually spend that long in prison and you will come out with a completely clean slate.
"This could hang over you for years if you were in the community payback system. This way, once you are out you can move on with your life."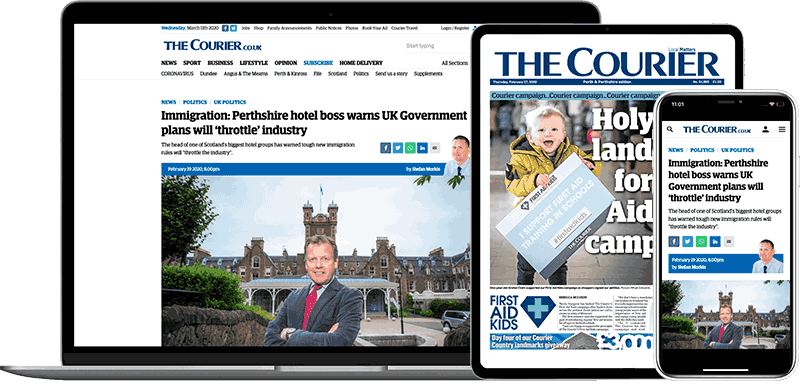 Help support quality local journalism … become a digital subscriber to The Courier
For as little as £5.99 a month you can access all of our content, including Premium articles.
Subscribe