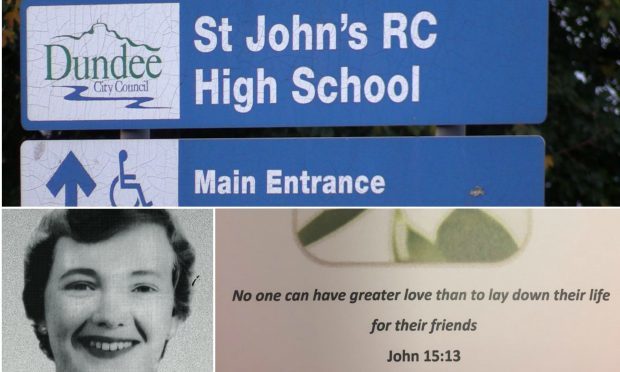 Staff and pupils at a Dundee academy have remembered a former teacher exactly half a century on from her murder.
St John's Roman Catholic High School on the city's Harefield Road remembered the courage of Nanette Hanson, who was shot and killed by Robert Mone during a siege at the secondary on November 1, 1967, on Wednesday.
Mrs Hanson, 26, was pregnant and was credited with saving the lives of her 11 pupils on the day.
Soldier Mone, 19, had stormed into a needlework lesson on the top floor of the school armed with a shotgun and threatened to kill everyone in the room.
And today pupils and staff at St John's set up a small altar as a mark of respect to the school teacher, who posthumously received the Albert Medal for her bravery.
St John's RC High School tweeted: "The family of St John's RC High School remembers former teacher Nanette Hanson today on the 50th anniversary of her death."
A spokesman for Dundee City Council said: "The school has set up a small altar to mark the sad events of 50 years ago. The whole school took part in prayers and readings."
Mrs Hanson remained calm during the ordeal 50 years ago, which lasted between one and two hours.
Together with student nurse Marion Young, a former acquaintance of Mone's and who bravely volunteered to enter the room, the two women talked him into letting the 11 school girls go free.
VIDEO: St John's shooting 50 years on – Police sniper 'had Robert Mone in his sights, but wasn't ordered to shoot'
"I can see her face right now": Former St John's pupil held at gunpoint by Robert Mone breaks 50-year silence on terrifying siege
However Mrs Hanson was not released. At about 4.30pm Mone asked her to shut the blinds and, as she turned her back to him, he shot and killed her.
Ms Young was given the George Medal at Buckingham Palace for a "most courageous act".
The family of St John's RC High School remembers former teacher Nanette Hanson today on the 50th Anniversary of her death. @StJohnsOfficial pic.twitter.com/c5FcpbMn1Q

— St John's RC HS (@StJohnsOfficial) November 1, 2017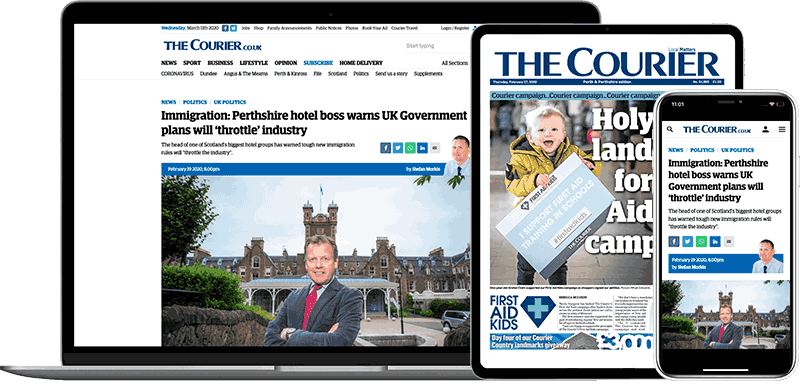 Help support quality local journalism … become a digital subscriber to The Courier
For as little as £5.99 a month you can access all of our content, including Premium articles.
Subscribe