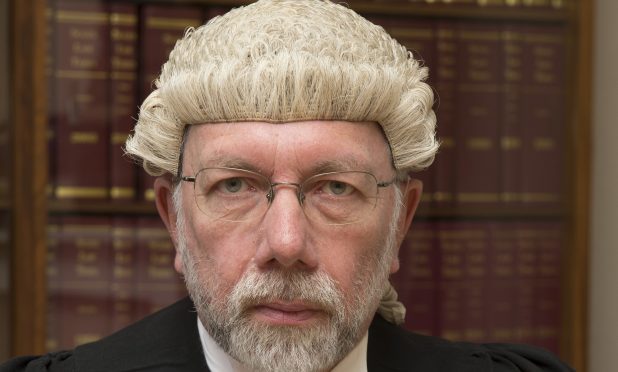 A Dundee sheriff has warned sex offenders that sharing indecent images will land them in court and leave them with "shattered lives".
Sheriff Alastair Brown issued the warning at Dundee Sheriff Court yesterday after dealing with three cases involving offenders in quick succession.
Michael Hill, Grant McGill and Ross Jameson all admitted computer sex offence charges in the space of an hour.
Hill, 28, of The Maples, Dundee, McGill, 36, of Southesk Street, Brechin, and Jameson, 34, of Firrhill Crescent, Edinburgh, were all placed on the sex offenders register ahead of sentencing after they admitted their crimes
After hearing Hill's guilty plea to possessing indecent videos and almost 15,000 indecent images of children, Sheriff Brown reminded offenders of the severity of their crimes and the effect on the young victims.
He said: "This is the third case of this sort that I have had to deal with today.
"Cases of this sort are a regular fixture of the solemn criminal business.
"If anyone is tempted, then quite apart from the fact it is criminal and is regarded by society as repellent, the chances of being caught and ending up in the dock with a shattered life are quite significant.
"It's important, from time to time, that the bench makes this position clear, so the press are in a position to do so.
"It must be understood that everyone of these images represents the abuse of a real child. Those who download this material are contributing to abuse."
McGill admitted downloading indecent images of children.
Sentence was deferred until February, and he was also released on bail and placed on the sex offenders register.
Jameson admitted possessing indecent images of children as well as two charges under the Sexual Offences Scotland Act, relating to sending sexual messages and making sexual phone calls to girls under the age of 16.
Sentence was deferred on him until next week for the Crown to provide a full narrative of the facts of the case.
Hill will also be sentenced in December.
His crimes were discovered following a police raid at the home he shares with his mother.