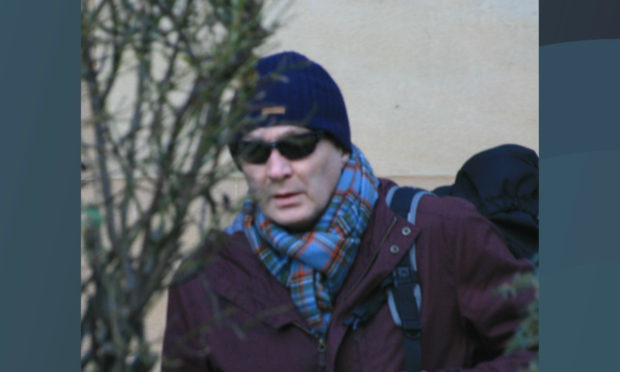 An ex-cop, who admitted scouring the internet for vile child abuse search terms phrases was today cleared of downloading indecent images of children.
Paul Donaldson – a former Tayside police officer turned health and safety course tutor – was charged after his former colleagues found sick images on his computer, as well as horrific search terms saved in the autocorrect database on his iPod Touch.
However, a jury accepted it had been students in his classes who had downloaded the 293 images found on his laptops over the course of six years and not him.
A trial at Dundee Sheriff Court heard cyber crime officers were alerted that he could be in possession of indecent images of children at his rural home in Angus.
They seized his computers and found evidence of images and search terms associated with them stored on the devices.
In backup files from his iPod Touch they found sick search terms had been stored in the device's autocorrect files meaning they would pop up faster next time someone tried to type them in.
Donaldson – who told the court he had worked on child porn busts as a police offcer – admitted he had only typed in the terms – including "teen babies hybrid", "pre teen" and "schoolgirl" – but said it was because he was "curious what they meant".
Similar searches and websites were found on the laptops – but Donaldson claimed they must have been downloaded by students attending his health and safety courses.
Detectives told the court 293 images found on the computers had been downloaded over a six-year span.
Donaldson told the court he had not downloaded them – and claimed they must have been placed on the computers by students who had borrowed the laptops.
Police e-crime expert Detective Constable Christopher Brown told a jury about one set of images showing young girls posing nude that had been downloaded on a particular day in November 2011.
He said that computer activity showed the laptop had been used for 12 hours that day to send and receive email from Donaldson's email address.
An hour after the email activity ended on Donaldson's account a series of indecent images websites were accessed on the computer.
DC Brown added that a backup file from Donaldson's iPod Touch was found – with the device's autocorrect database containing a string of concerning terms and references to known Russian-based paedophile websites.
Fiscal depute Sue Ruta put it to Donaldson: "If I understand you, you say over the course of some six years you had been unfortunate enough that somebody – not yourself – put child porn on to your computers?"
Donaldson replied: "That's correct, yes."
Miss Ruta asked: "Do you expect to be believed that unknown persons have, through a sustained period of time, used both the computers to download very similar types of child pornography. Different devices over a long period of time – you say that's just coincidence and you have been a tad unlucky that its been on your computer?"
Donaldson said: "I can't say what other people have done when they have had my computers."
Donaldson's lawyer later told the jury his client had worked on Operation Ore – a major UK police operation mounted on the back of information passed on by the FBI in America.
Donaldson said he had found the list of sick search phrases in an old notebook from his time in the police, adding: "Those terms were what we were asked to look for when we were going into houses."
He added: "They were in a book I was cleaning out from an old briefcase that I had used when I was in the police.
"I typed them in on the iPod Touch because that was what I had in my pocket at the time."
In his closing speech, defence solicitor George Donnelly said: "He knows, ultimately, if you download these images you will end up in the dock."
Mr Donnelly added: "He's married to a police inspector – is he daft and perverted enough to do this?
"Or is he the victim of a dupe?"
Donaldson, 57, of Cunmont Farm Road, Newbigging, Angus, denied taking or making indecent images of children between October 19 2011 and April 17 2017 and possessing indecent images of children between October 28 2016 and April 27 2017.
A jury of four men and 10 women took one and a half hours to find both charges not proven.
Sheriff Alastair Carmichael told Donaldson he had been acquitted and was free to leave the dock.