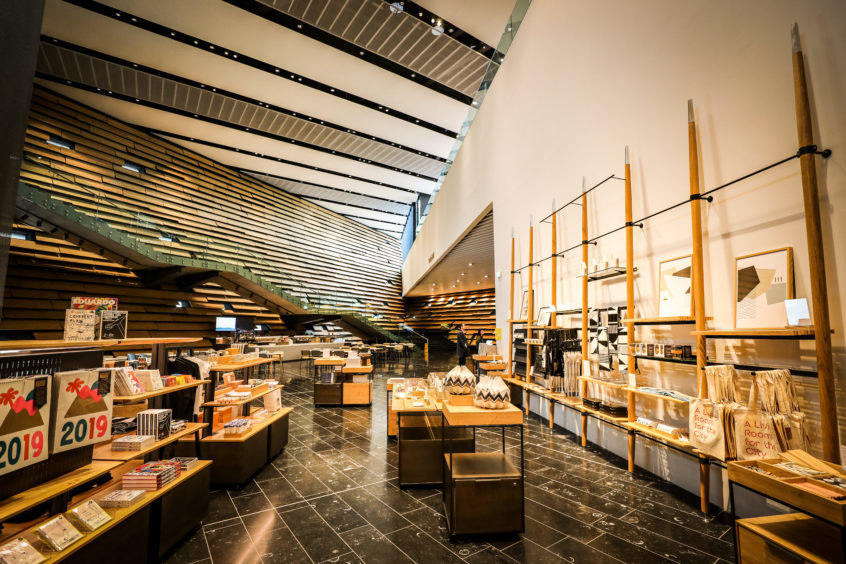 Michelin will continue to sponsor Dundee's V&A museum for the next ten years despite the city factory's imminent closure.
The sponsorship, the amount of which the company declined to disclose, is being paid from the Michelin Corporate Foundation as part of a decade-long agreement.
A spokesman for the tyre manufacturer confirmed the agreement will be honoured, but declined to comment further.
Michelin's Dundee plant is earmarked for closure by 2020 with the loss of 854 jobs.
A V&A Dundee spokesperson said: "The sad news doesn't impact on the sponsorship of the gallery, which is from the international Michelin Corporate Foundation.
"We are very sorry to hear of the planned closure of Dundee's Michelin factory, and our thoughts are with everyone affected by this news.
"V&A Dundee has benefited from working with Michelin apprentices and volunteers in the museum's activities, as well as from the support of the international Michelin Corporate Foundation."
Dundee City Council leader, Councillor John Alexander, welcomed Michelin's continued support for the V&A but said his main focus was on helping to work out ways to save the factory.
He added: "Clearly Michelin's support for the city must start with the workforce.
"Over and above that, clearly the ongoing support for the city and the V&A is welcome.
"However, the retention of a Michelin facility is far more important and my primary focus right now."