The inside of the human body is going on display at a mind-boggling show giving an insight into the future of medicine.
The Operation Tomorrow event at Dundee Science Centre starts on Monday and will run alongside the venue's current Medical Marvels display.
Visitors can wear special T-shirts which display a moving 3D image of the inside of the human body, including the heart, lungs, ribs and other organs, when viewed through tablets.
Grant Carpenter, exhibition and community engagement officer at the centre, said: "To delve into the future of medicine is amazing and to see so many possibilities for the future is fascinating.
"Whatever your age, most people are fascinated by the guts and gore of medicine through the ages but Operation Tomorrow will explore the equally fascinating future."
Operation Tomorrow will also reveal how grave robbers stole bodies for people to examine, as well as cutting edge robotic surgery.
There will also be a 3D hand and a robotic arm on show and people can discover the part video games can play in healthier living.
The Medical Marvels exhibition allows visitors to see items from historic medical artefacts right up to a virtual anatomy table and operating theatre.
Operation Tomorrow will run until Monday April 1 and Medical Marvels until Tuesday November 12.
Entry to the centre is £8.25 for adults and £6.25 for children aged between four and 15 years.
Details can be obtained via 01382 228800 or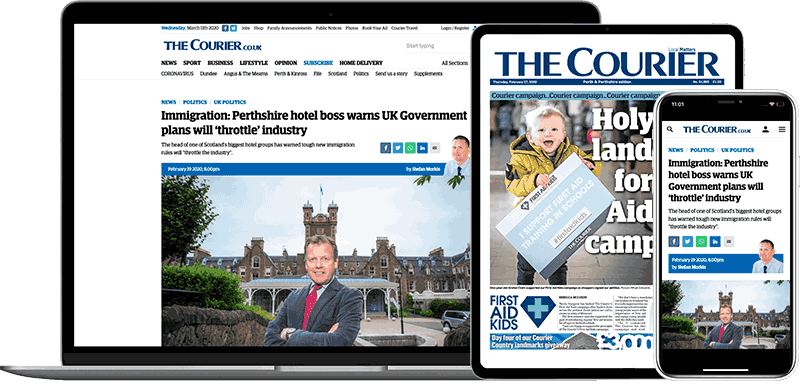 Help support quality local journalism … become a digital subscriber to The Courier
For as little as £5.99 a month you can access all of our content, including Premium articles.
Subscribe